 University of Canterbury
Commerce Building
93.64
This commission arose out of the winning entry to a competition for a new nine storey building on the Canterbury University campus to house its Commerce Faculty. The resulting design undertaken with Vial and Bellerby Architects consists of a six and eight-level tower and a two-level conference facility. There are clustered around a glazed roof atrium space accompanied by the popular Café 101 which forms the principal congregational area for social interaction and access to lecture theatres, tutorial rooms and staff offices at all floorlevels.
The two main tower blocks are primarily clad in exposed aggregate precast panels and book-ended at lower levels with large scale bright primary coloured ceramic tiles. The plant room at level 9 and conference room at level 2 are clad in folded interlinking panels ofcopper.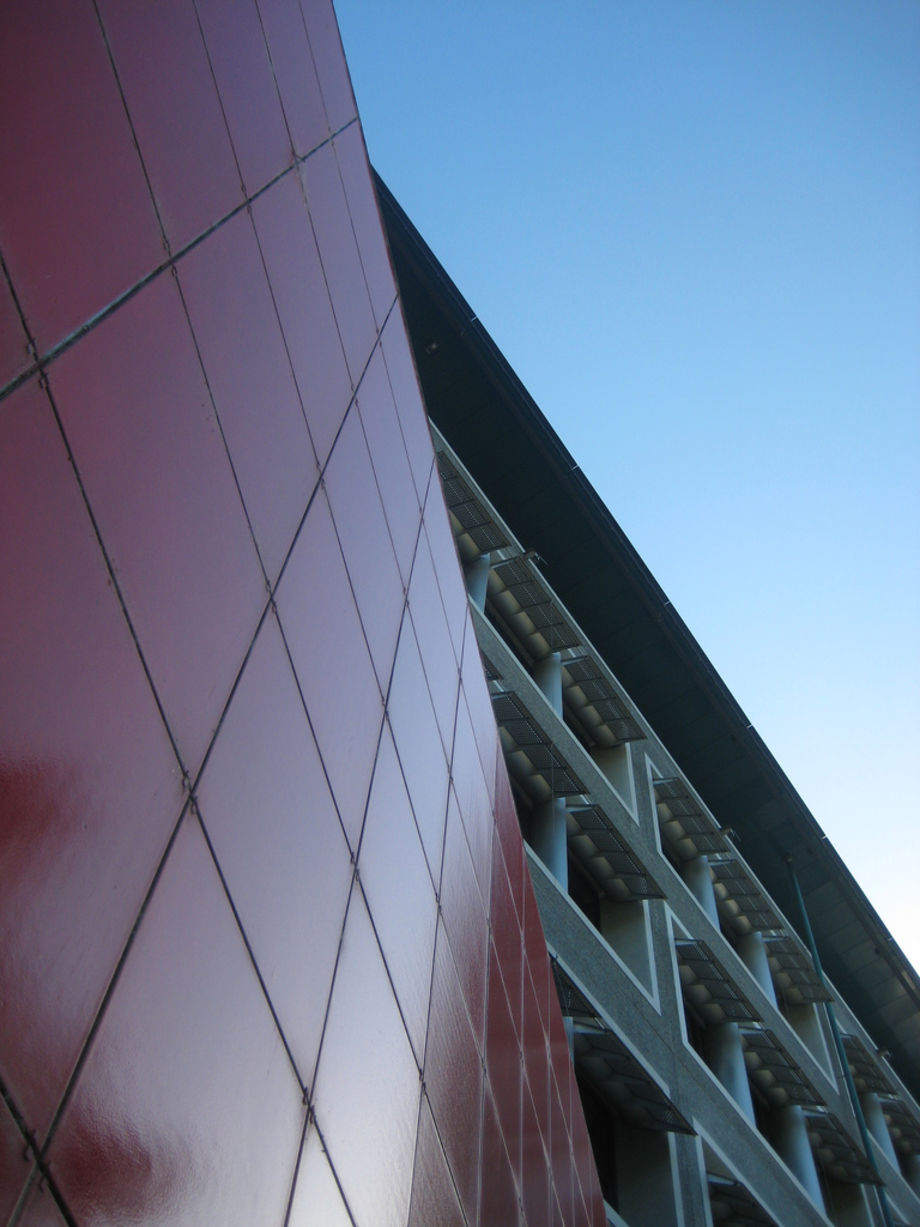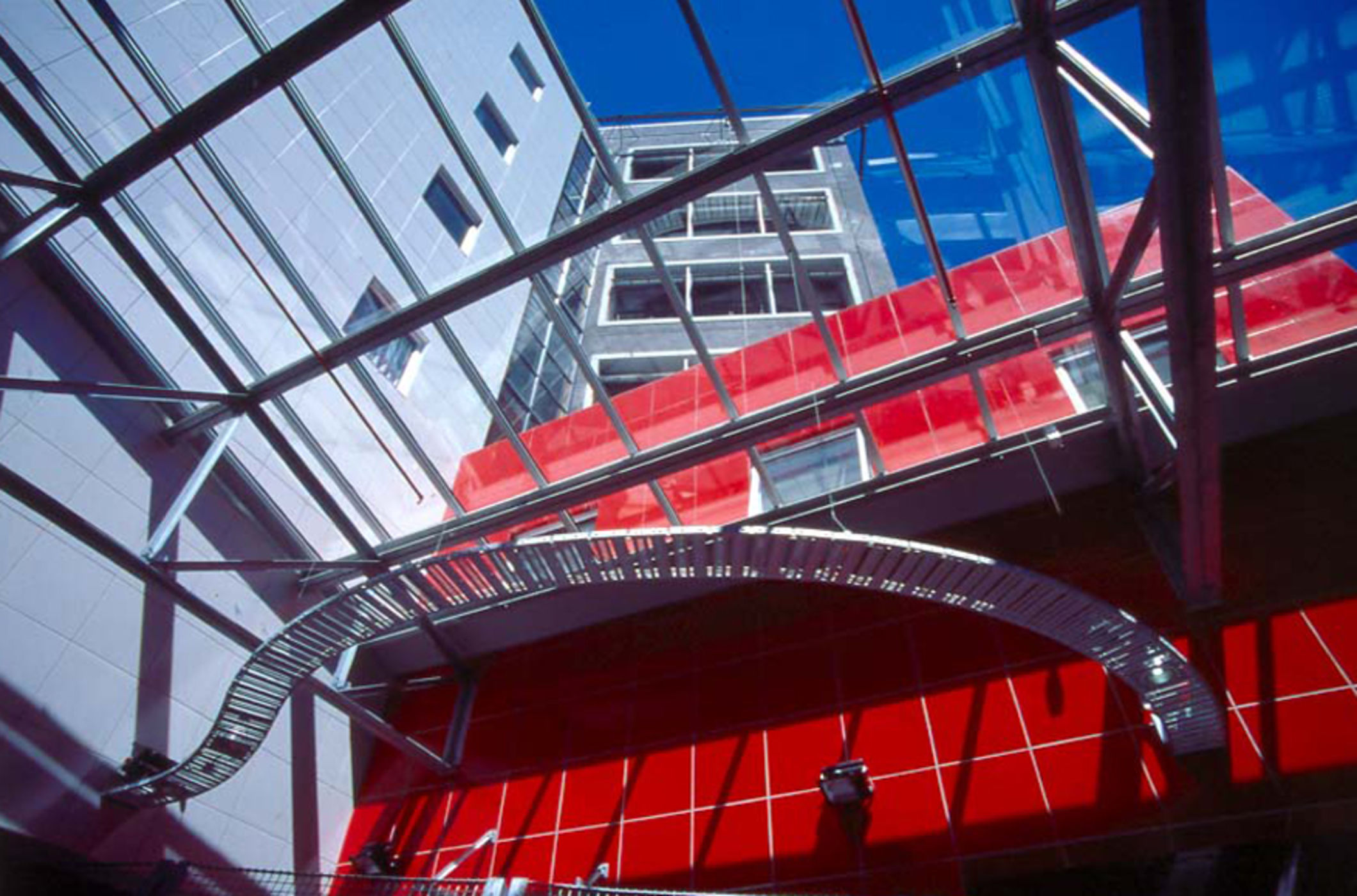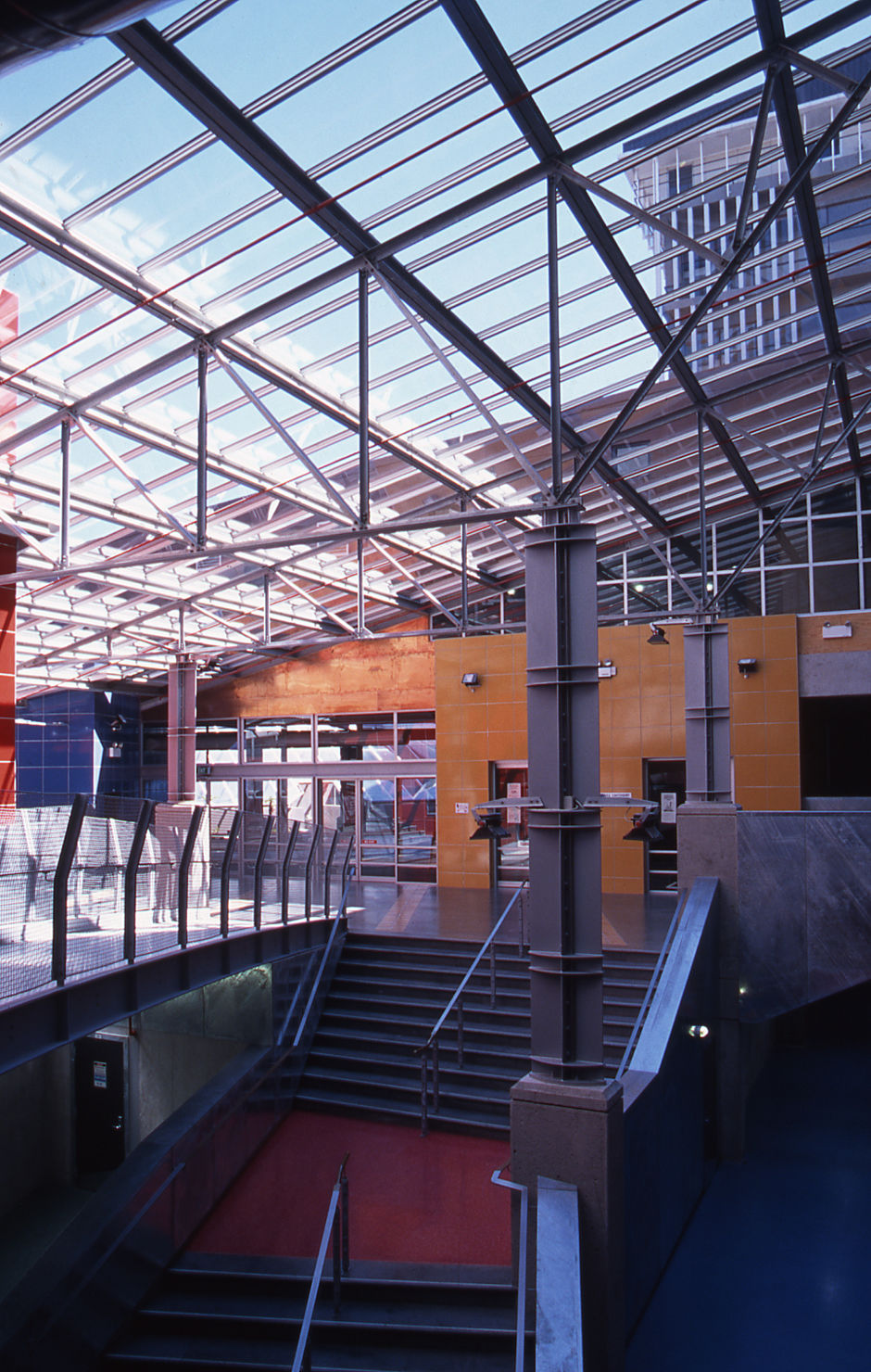 In the 1997 awards citiation, the Civic Trust noted that they "grant this award to the University of Canterbury for holding a competition and commissioning an architect of foremost ability. The building fits effectively into a difficult site among surrounding buildings. It has a basic classical proportion and offers delights and surprises in its witty use of materials and technology. It is fitting that the University, as an entity devoted to extending the mind, has offered its students a building with such original and experimentalqualities."
Athfield Architects are currently undertaking refurbishment and strengthening works to this structure to accommodate the relocation of the College of Education into this building, whilst improving seismic resilience and accommodating the changing pedagogical approach to tertiaryeducation.