 Waitohi
Johnsonville Library & Community Hub
15.31
Civic
Minded
Elegant
Environmentalism
Waitohi, Johnsonville's new library and community hub, supports sustainable city growth and sets a precedent for suburban centres transitioning towards denser 'town' centres, consolidating and connecting existingfacilities.
Launched as a design competition by Wellington City Council, the project hasdelivered:
· A new community heart/ town centre for Johnsonville (10,000 additional people expected to live in Johnsonville in the next 20years.)
· Consolidated community facilities including; Johnsonville Library, Keith Spy Pool (in its existing location), Whānau Manaaki Kindergarten, café - Common Ground, Johnsonville transport hub linking to MemorialPark.
· Expanded library facilities (three times the existingfootprint).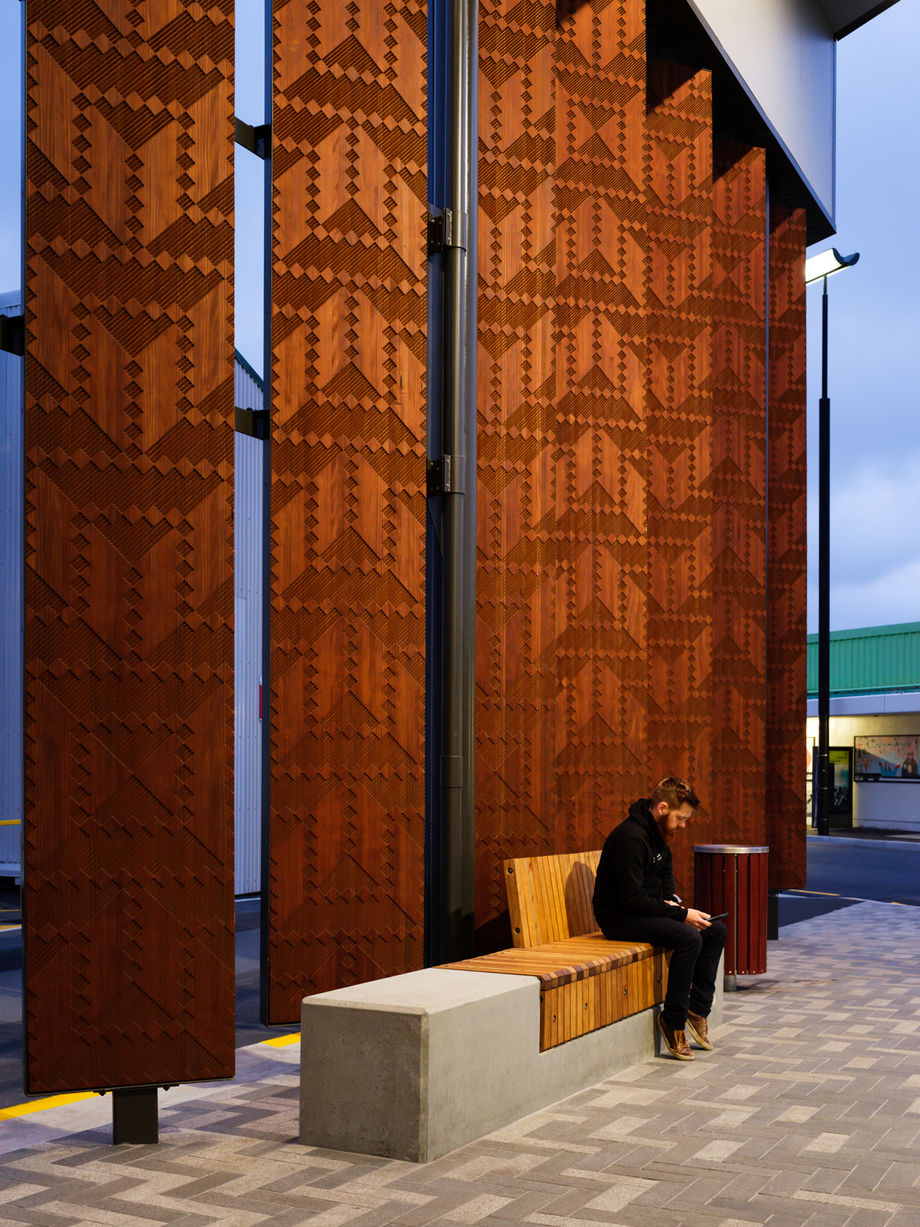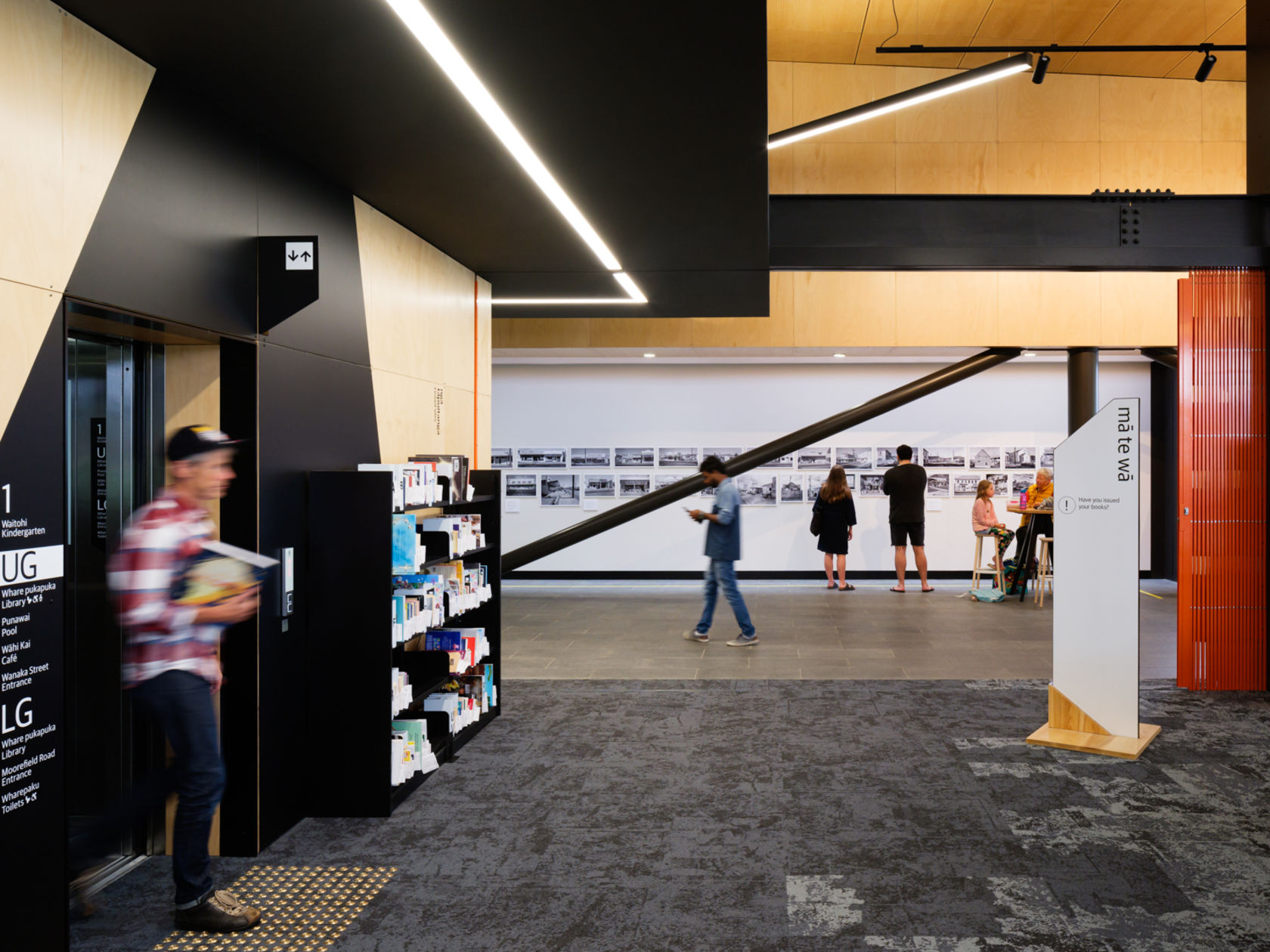 Waitohi refers to the stream which once ran through the Johnsonville area and the project celebrates the history of the site, by re-imagining the original forest setting as a 'learning landscape' in the terracedinterior.
Typical library thresholds are blurred and large flexible spaces within allow for a variety of uses, including hosting community events. A maker space and recording studio acknowledge changing technological needs of library users. Bookable community meeting rooms, staff workrooms and support spaces are alsoprovided.
Artworks including Matthew McIntyre Wilsons 'He Raukura' reflect the Waitohi stream meandering through a now busy urban landscape. An artwork by weaver Maureen Lander will be installed to mark Matariki2020.
Since opening in December 2019, Waitohi has seen 150% increase in issues and 500% increase in registrations from the same period lastyear.