 132 Halsey
13.31
The
Spaces
in
Between
132 Halsey is a multi-building residential development located in Auckland's Wynyard Quarter, providing a diverse range of quality housing arrangements in the rapidly evolvingneighbourhood.
Fifty-one residences are situated in three buildings which share a common basement, communal courtyard and public plaza. A series of walk up townhouses are also situated in the northwest corner of the site, supporting the wider aspirations of the precinct with appropriately proportioned domestic spaces in a commercial architecturalcontext.
The development has prioritised urban considerations, creating a strong edge to Halsey Street and the Viaduct basin, as well as inviting the public onto and through the site with a large outdoor room that connects to the street and wider precinct circulation routes. Careful selection of materials at street level aim to enrich the publicenvironment.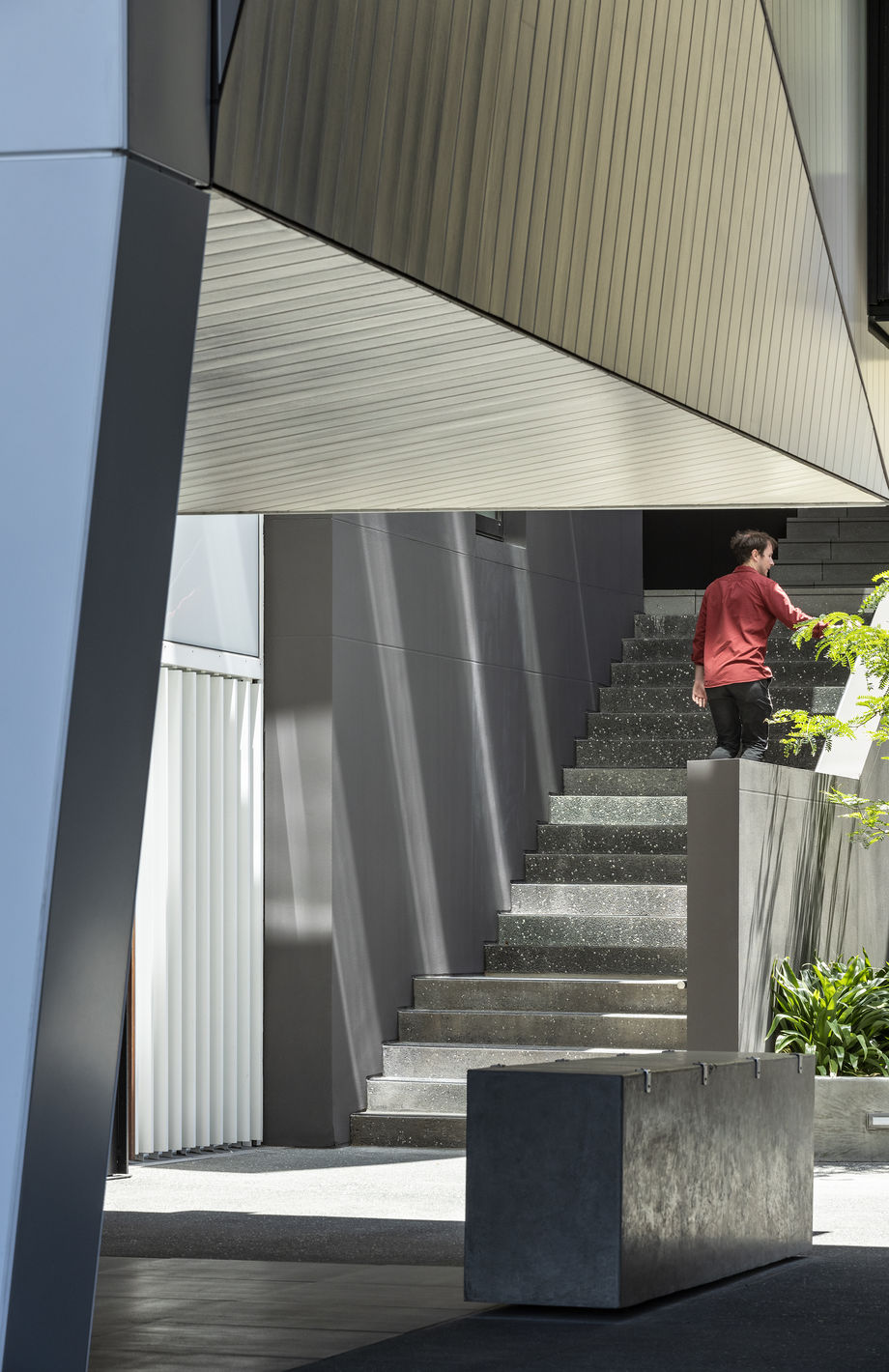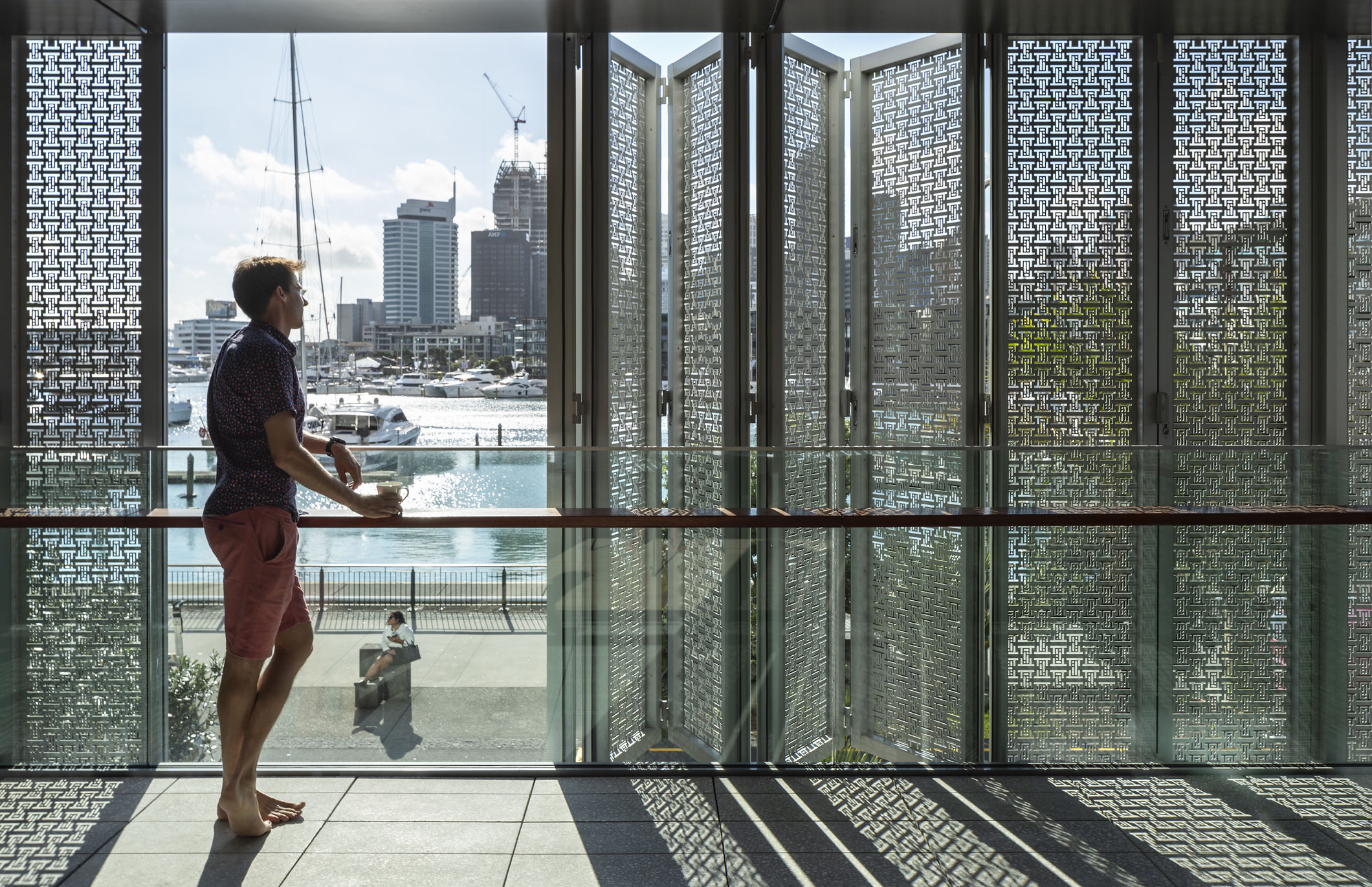 The site enjoys uninterrupted views to the east over the Viaduct Basin and to the city and Skytower. At higher levels there are panoramas to the North Shore and Rangitoto, the Harbour Bridge and towards the western Ponsonby/ Herne Bay ridgeline. Residences, public spaces, and private outdoor areas have been oriented to the views and movement of the sun, to maximise natural light and solarbenefit.
132 Halsey acted as a pilot project and was instrumental in the development of the NZGBC Homestar Multi-residential tool, setting the benchmarks for this environmental assessment process and achieving apartment ratings in both 7 and 8 star categories for "design" and "as-built"criteria.