 Selwyn District
Council
04.48
The Selwyn District Council serves a wide platform of community stretching from the sea to the Southern Alps, and attends to a diverse mix of rural and urban residents. This landscape is traversed and defined by the braided rivers that run from mountain to sea and this remains a strong determinant in the developing character of the Selwyn District. Its history is drawn from the crafting of a farming economy now merging with established and growing urbandevelopments.
The Selwyn District Council Headquarters have been designed as a group of buildings sitting within and melded to the landscape. A combination of form and materials provide a strong and unique identity which will develop a patina through natural weathering to create a subtle richness of colour and texture synonymous with the natural hues of thelandscape.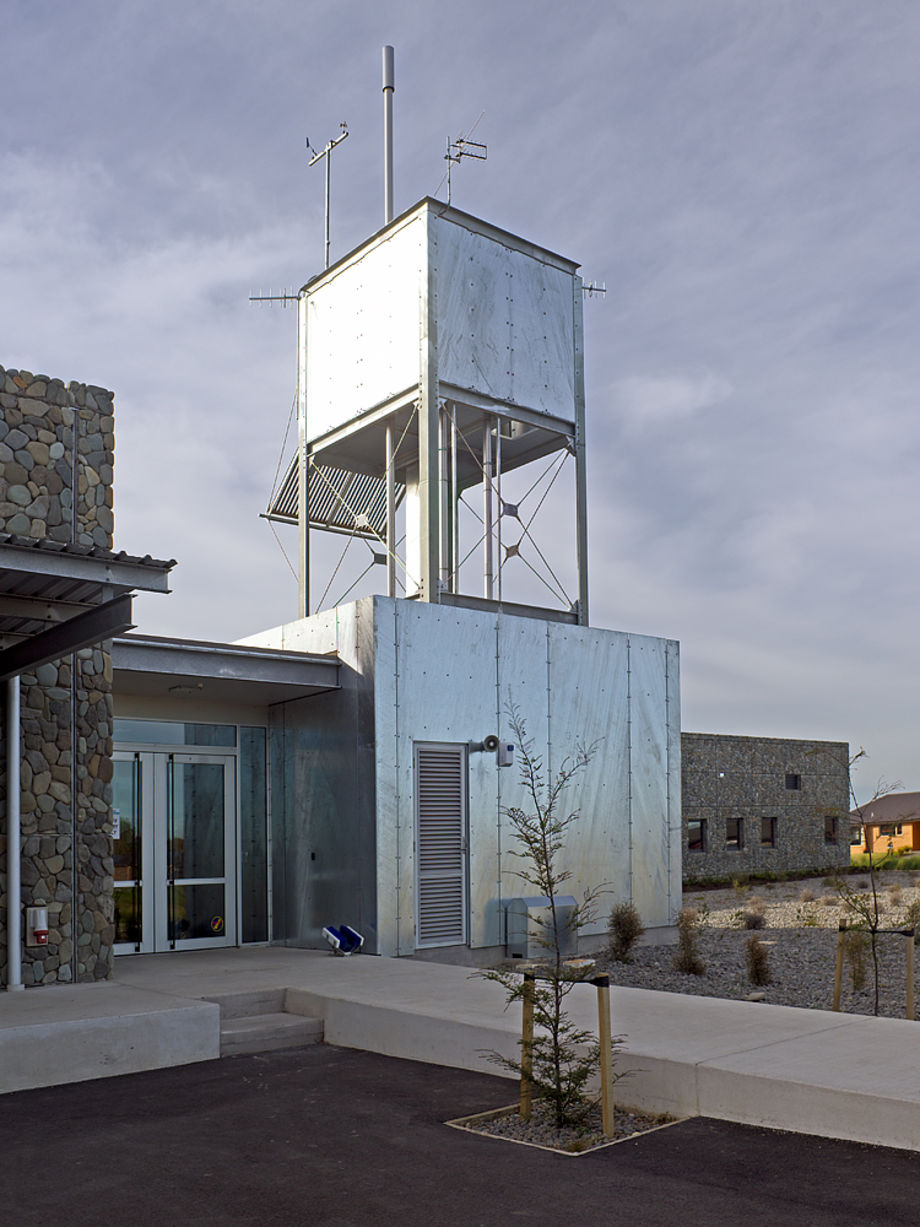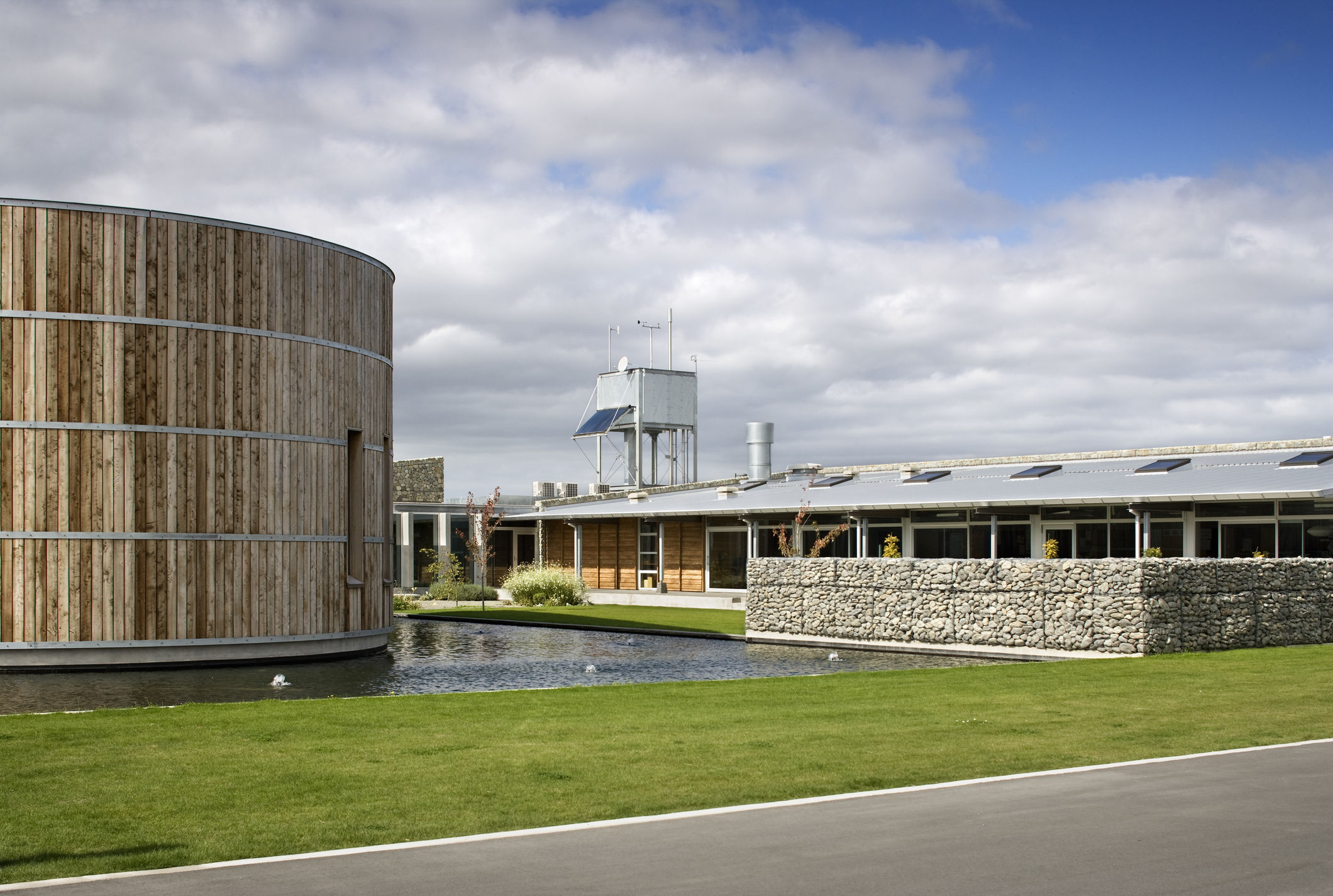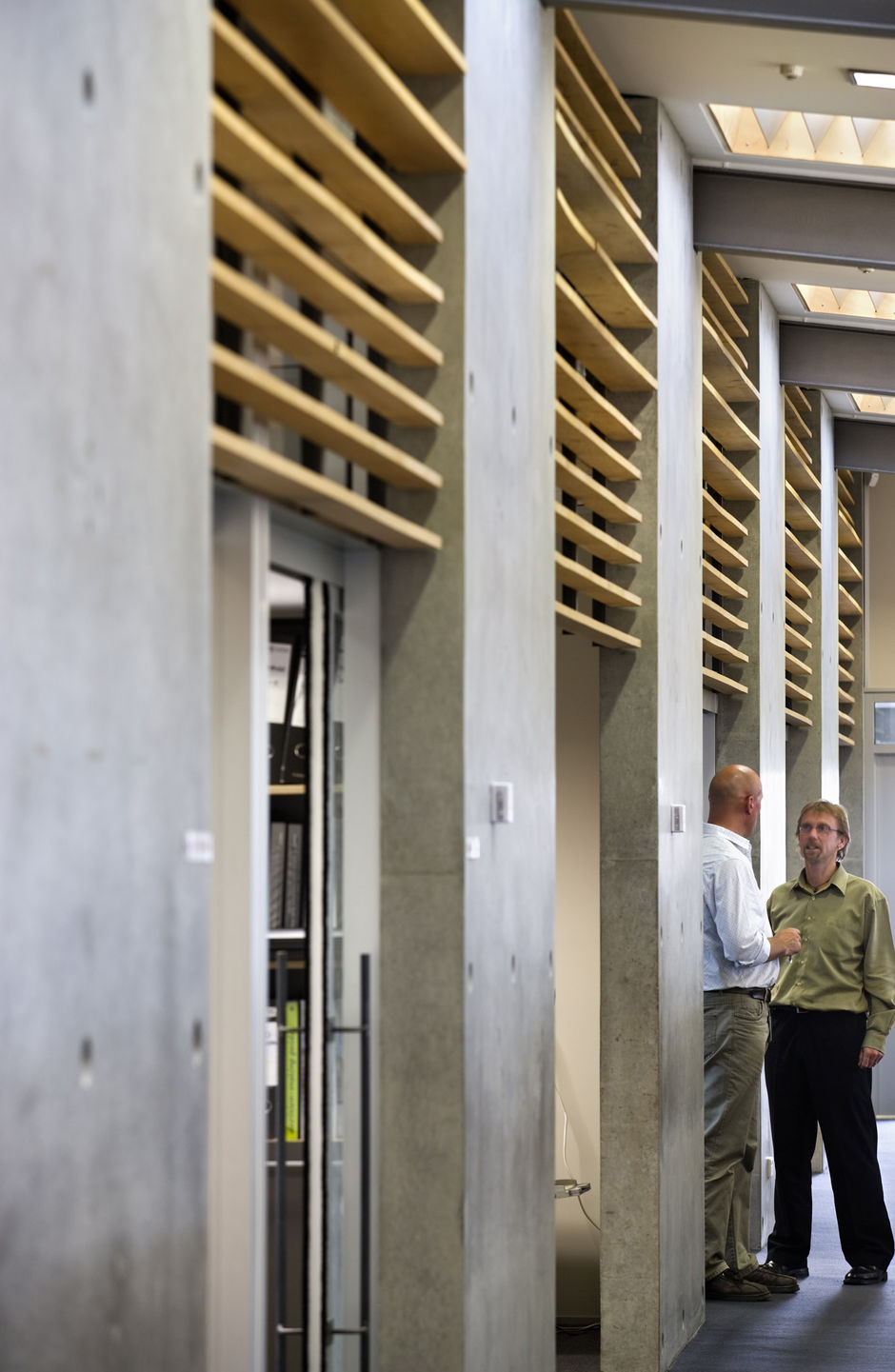 The effect of the building bulk of a complex of this size has been lessened by splitting functions into separate building forms. This model allows landscaping and planted courtyards to be well integrated into the complex, providing pleasing outlooks from, and natural light into, interior workspaces. Slender horizontal proportions further emphasise connections to the land. The simple forms of individual elements acknowledge and reference the rural and landscape roots which the Council serves and is further reinforced by the use of natural materials for externalcladdings.
The new Selwyn District Council Headquarters works in context with its immediate neighbours — the Rolleston township and the wider Selwyn District — building upon and reflecting its rural and landscape heritage while providing a pleasant, environmentally sustainable working environment forstaff.