 Canterbury Rugby Football Union
Rugby Park
13.16
The High Performance Facility and Offices at Rugby Park are purpose built facilities for the Canterbury Rugby Football Union (CRFU) and Crusaders. Since the 2011 earthquakes Athfield Architects have been involved in developing feasibility studies for both CRFU and Crusader franchises, ultimately resulting in the two stage completion of the High Performance Facility and Offices at Rugby Park in late2015.
Consisting of two wings the 'L' shaped building creates a secure edge to the field beyond and defines the Rutland/Malvern Street corner of Rugby Park. The western office wing accommodates CRFU and Crusader administration workspaces, amenities and shared spaces. Adjoining the existing grandstand, the eastern training wing houses a gymnasium, complete with double height interior lineout space, artificial turf and cardio/weights equipment zones. Player's changing and medical facilities, as well as lounge and strategy room are also included within this wing as part of the integrated existing building. A central entrance/meeting volume connects the two wings using the historic Memorial Gates as the set out for its axis providing views through and into RugbyPark.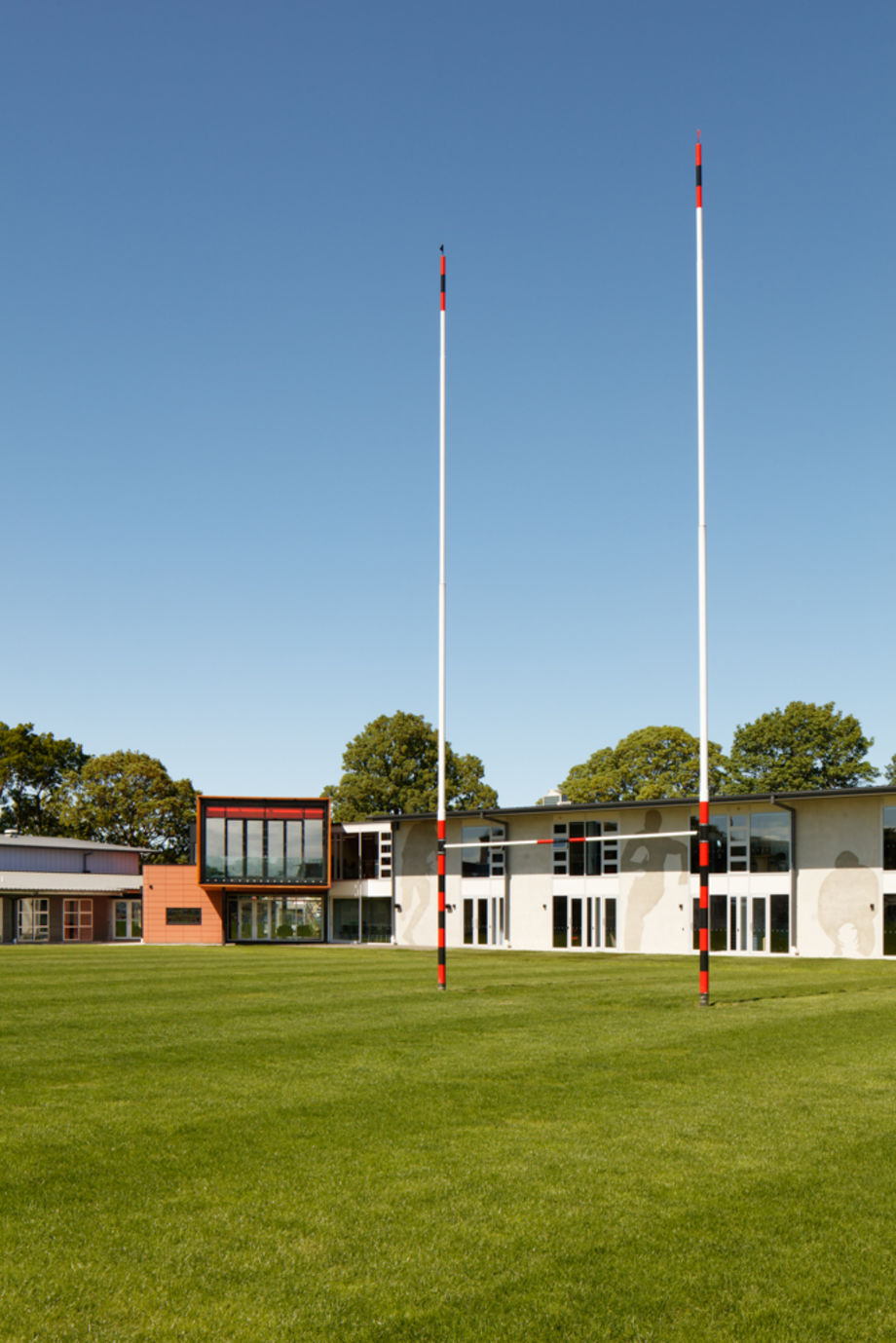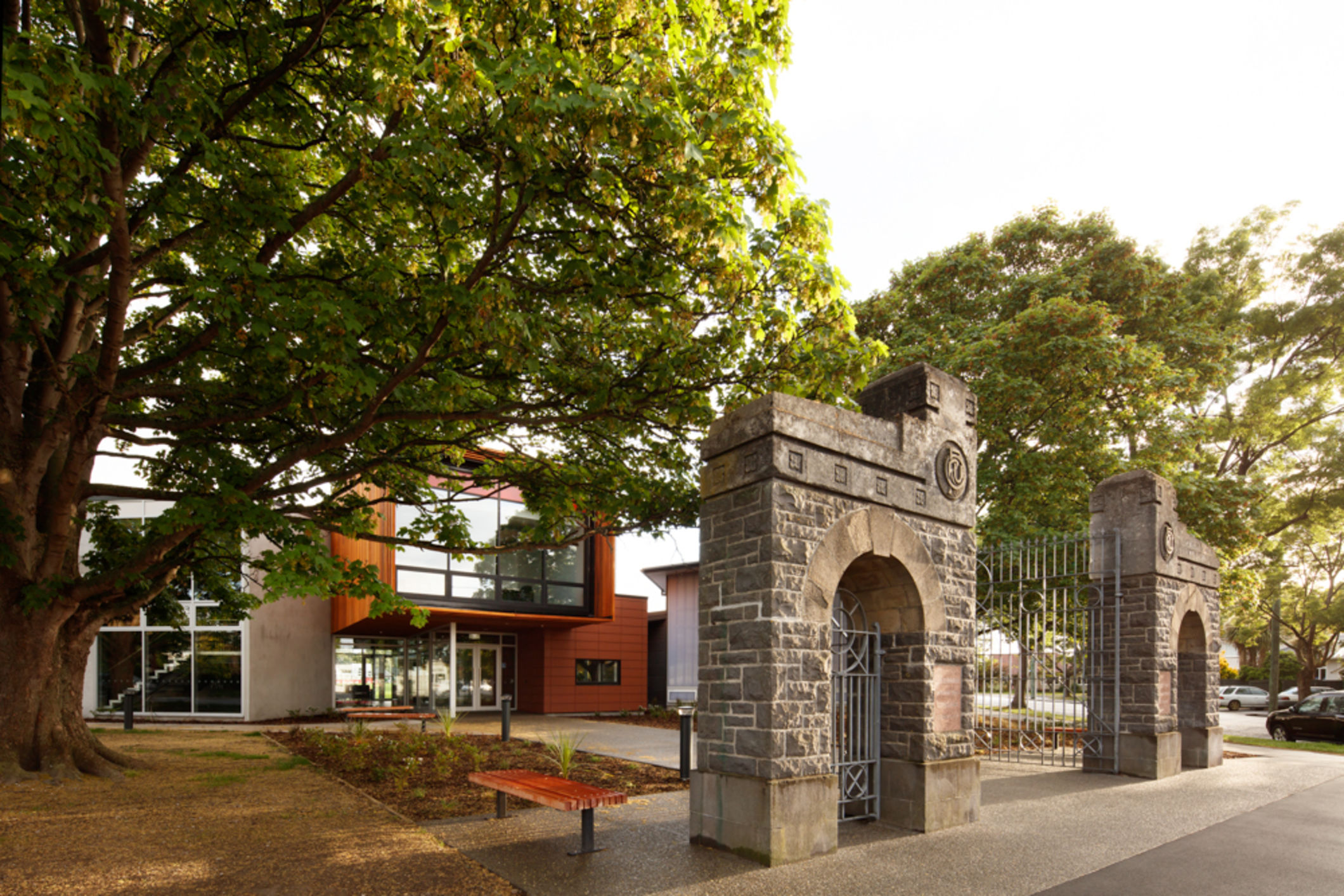 Both wings use a simple, robust material palette of concrete, profiled metal, curtain wall glazing and polycarbonate cladding, in the case of the gym. The interior finishes continue this material language where possible through exposed structural members; precast concrete shear walls, structural steel and tray deck flooring resulting in an industrialfeel.
As a point of difference, and acknowledgement of the predominantly residential environment in which the building sits, the central entrance volume uses warm, natural materials such as vertical cedar and terracotta tile cladding, both inside and out. This central volume contains the reception and meeting rooms at ground floor with the overhanging cedar box accommodating the museum, boardroom and meeting rooms framing dramatic views both inward to the field; and out into the adjacentneighbourhood.