 Pukeahu
National War Memorial Park
12.52
After a design competition instigated by the Ministry for Culture and Heritage in 2007, and won by Wraight Athfield Landscape Architecture, the 21,000m² Pukeahu National War Memorial Park was completed for the 2015 Anzac Day centenary of the Gallipoli landings. The Park was designed as an urban landscape that extends the influence and presence of the existing National War Memorial into Wellington City. It exhibits a folded, terraced landscape with a range of spaces that evoke, support and host commemoration, while facilitating everyday activities and movements of pedestrians, cyclists andvehicles.
The concept design was adapted to include the new Arras tunnel, providing a route for arterial traffic under the large, newly established, Anzac Square fronting the National War Memorial. Integration of the tunnel was achieved through use of concrete in three-dimensional faceted forms, stepped configuration, expressed weight and carefully controlled colour, surface textures andlighting.
Conceived as part of the holistic design, two pavilion structures form intimately scaled gateways to the Park at Tory and Tarnaki Streets. Their reliance on a dominant roof form acknowledges indigenous architectures of Pacific Marae and Falē. Clad in copper and lined with native timbers in a traditional weaving pattern, each pavilion roof is supported on four slender, cruciform columns inlaid with laminated Totara, and capped at top and base with patinaed brass plates.
The Park has become a precedent for the integration of infrastructure, the subtle layering of cultural and heritage values and the provision of valuable open inner-city space.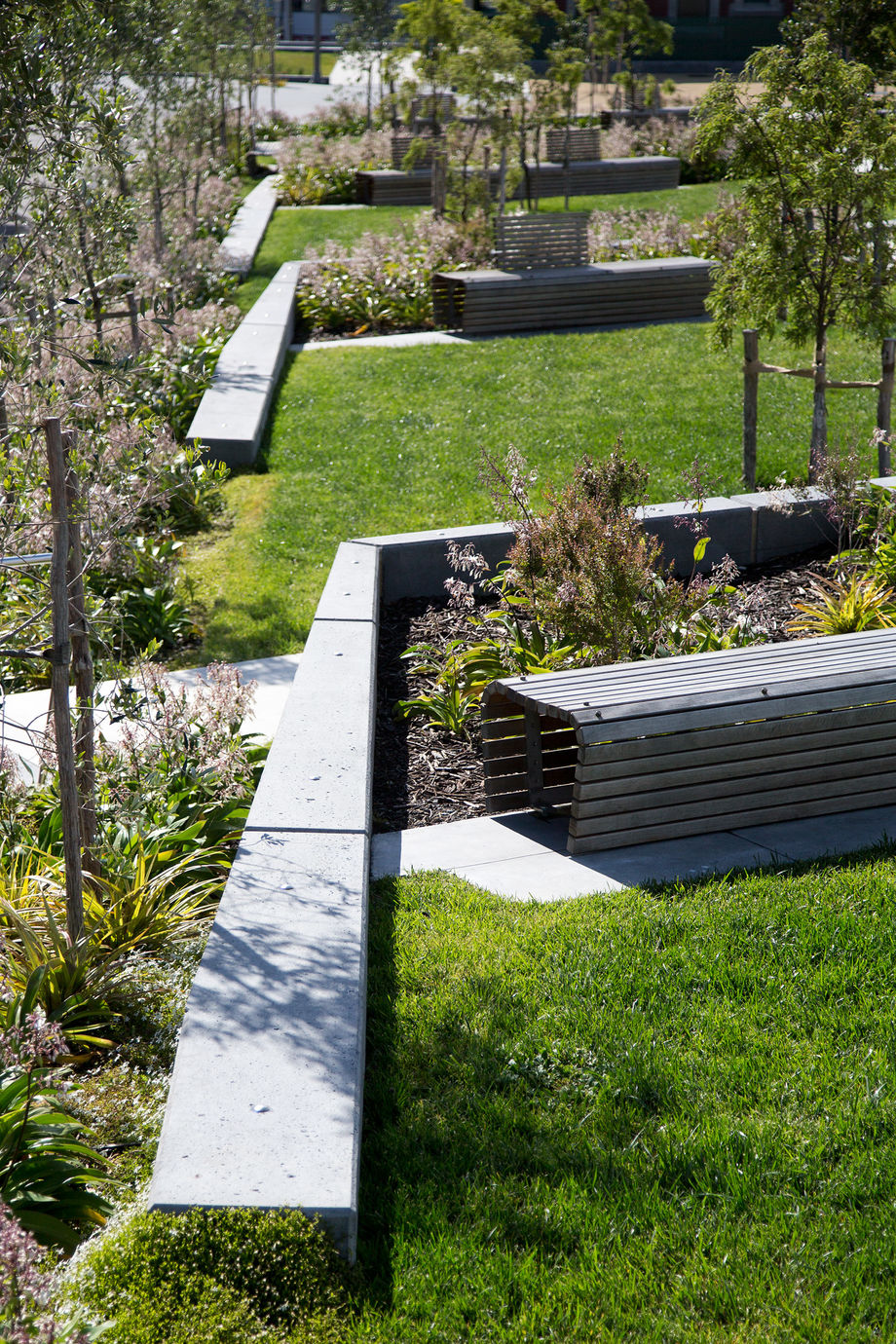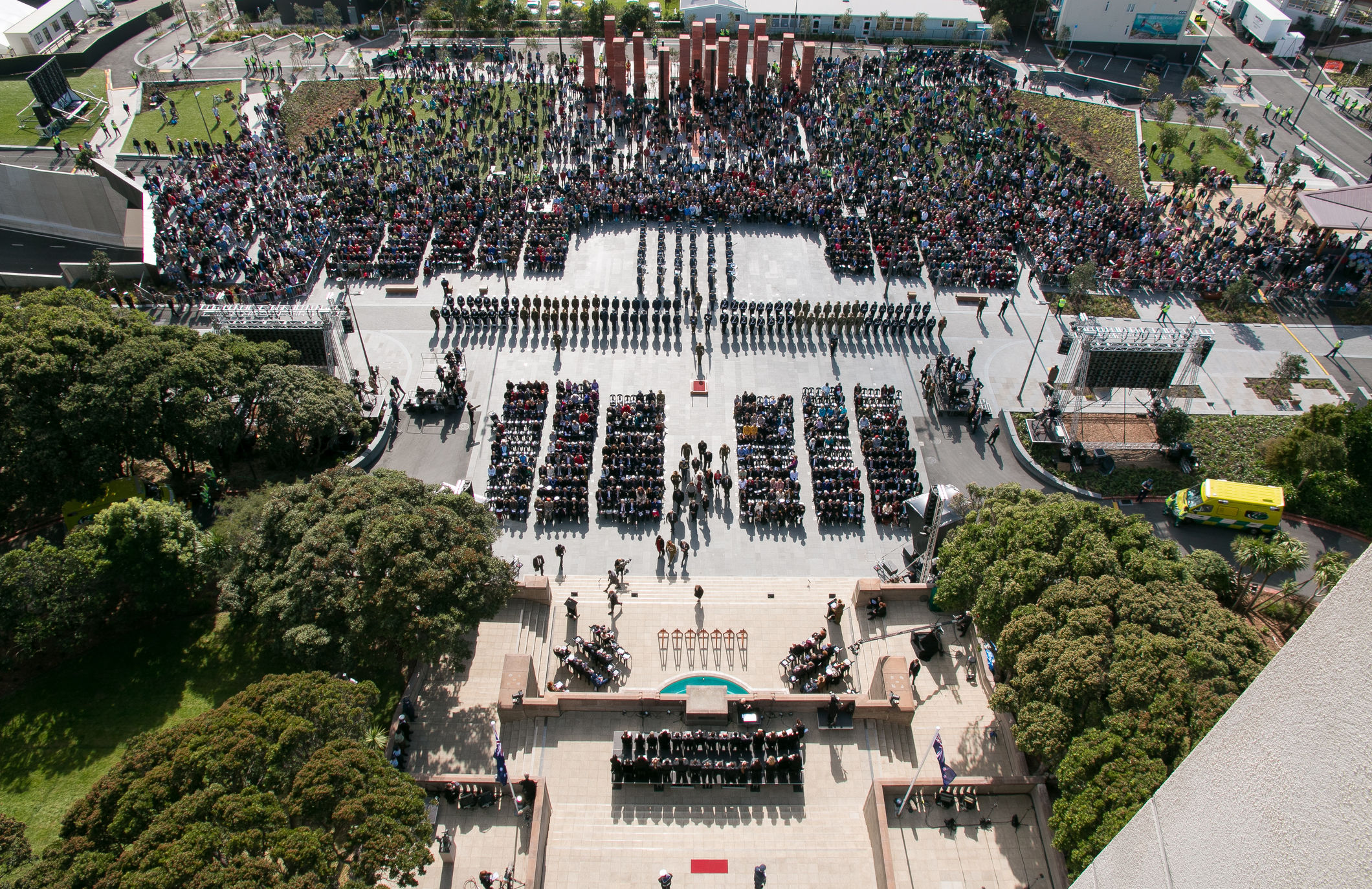 "This comprehensive and brilliantly realised piece of city stitching manages to be very clear and quietly dramatic in its sculptural and landscaping intent without being pompous or overbearing. The well-orchestrated space is loose enough to allow almost any activity and the car-less transformation of the upper area is particularly welcome. This urban repair work, which balances heritage values with a key piece of urban infrastructure, is a deft piece of place making forWellington."
Citation 2016 NZIA Wellington Architecture Awards: Planning & Urban DesignAward