 Takapuna
House
07.04
This beach front site is narrow and long and is one of the few sections that opens generously onto the public domain. The existing lawn and mature trees were retained and a simple axial stepped path extends from the house to thebeach.
The three new buildings on this beachfront site and the adjacent back section comprise a main dwelling and two guest houses, with a total of 9 bedrooms. They were notionally thought of as a small collection of containers or vessels. The components of these packages, set back behind robust claddings, are finely detailed and glazed. The houses, or packages, have been placed and arranged so that the cladding conceals the content from the more public approaches, and reveals the interiors slowly, as one accesses elevations that are interior to the site. This subtle theme is developed further with the provision of folding and sliding openings, able to be manipulated to suit the requirements of theinhabitants.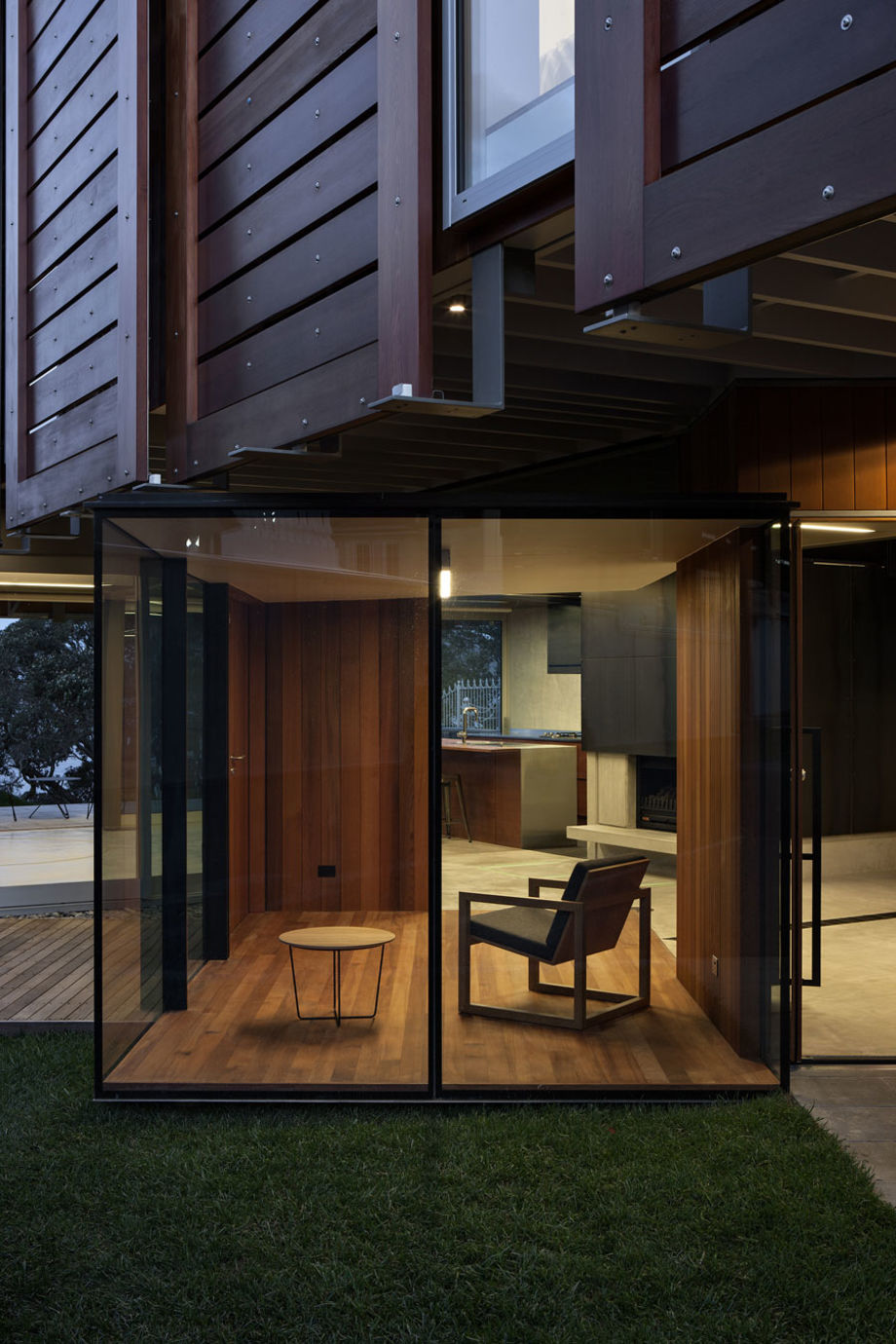 The three discrete house forms share a common platform, with a combined plan area similar to the two existing dwellings which were removed. The modestly scaled buildings fit easily into the general pattern of the neighbourhood and the largest of the three, the beach house, is smaller in all dimensions than its neighbouringhouses.
All three houses are simply clad in robust, weathered hardwood panelling, on a concrete base. These materials are referenced from the existing 'bach era' landscape, and from the foreshore and neighbourhood. The minor dwelling, or 'gatehouse', on the adjacent section is also partially clad in naturally weathering brass panels. The interiors of all three houses share a limited palette of materials with cedar tongue-and-groove panelling, folded metal stairways, concrete andglass.