 Scarborough
House
11.39
This Scarborough Hill site is set on a steep slope with restrictive access but exhilarating views across Pegasus Bay to the Southern Alpsbeyond.
An initial design was to renovate an existing house with an east side extension, the structure and exterior stonework cladding for the two lower levels and curved gallery wall / entry established prior to the September 2010 Canterbury earthquake. Reassessment of the existing house structure following the earthquakes forced the decision to demolish what was left of the original house. Renovation wasabandoned.
Athfield Architects were then commissioned to complete the design for replacement of the original house including completion of the intended upper two floor levels of the east extension. Release from the original house form allowed the bedroom wing to be reset to an orthogonal grid which overlays the curve of insitu concrete walls, already in place for the original house. This repositioned the upper level study and garage and allowed separation of the house into two wings under mirrored, hipped roof forms intersected by the taller garage, study, entry and lift towerroofs.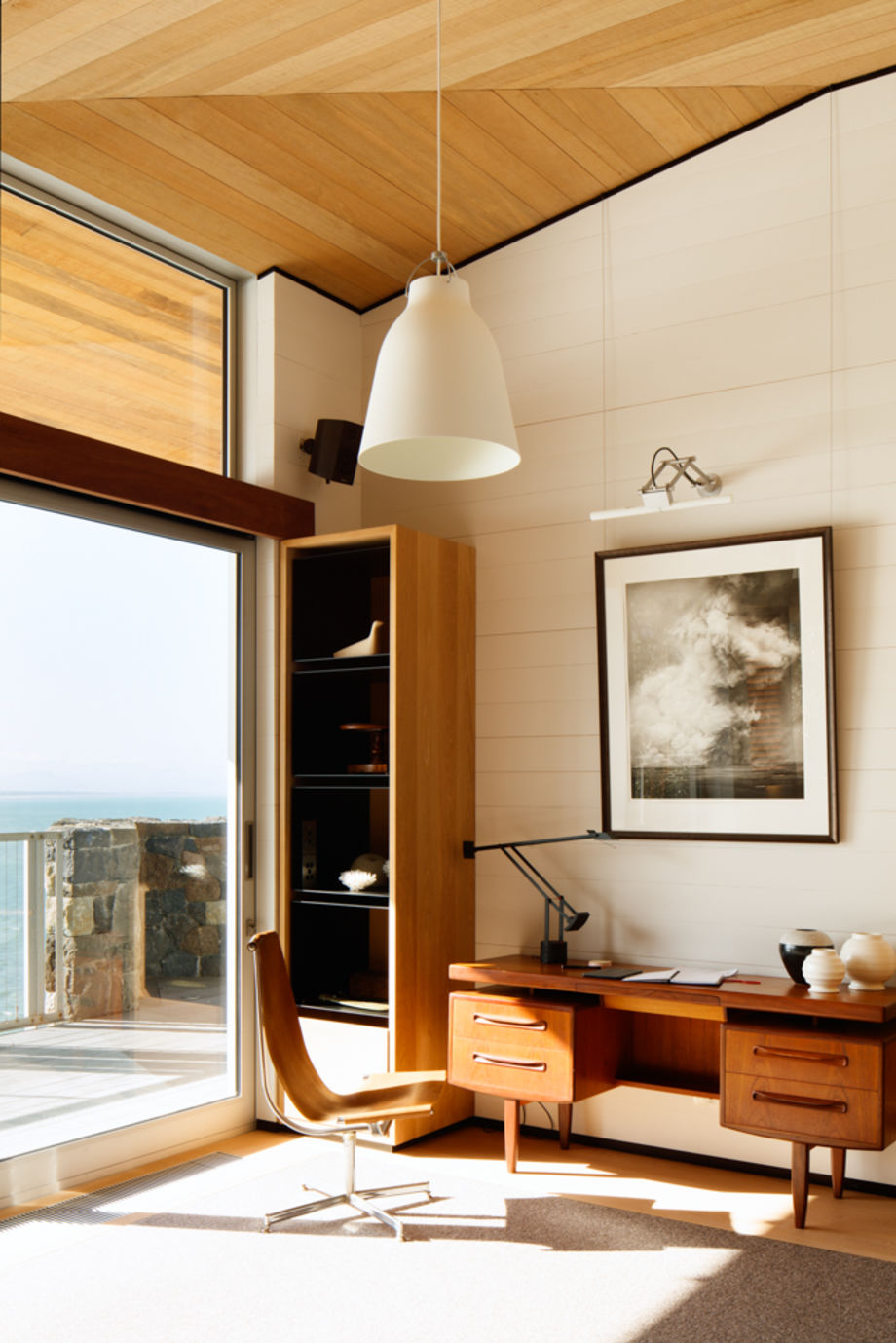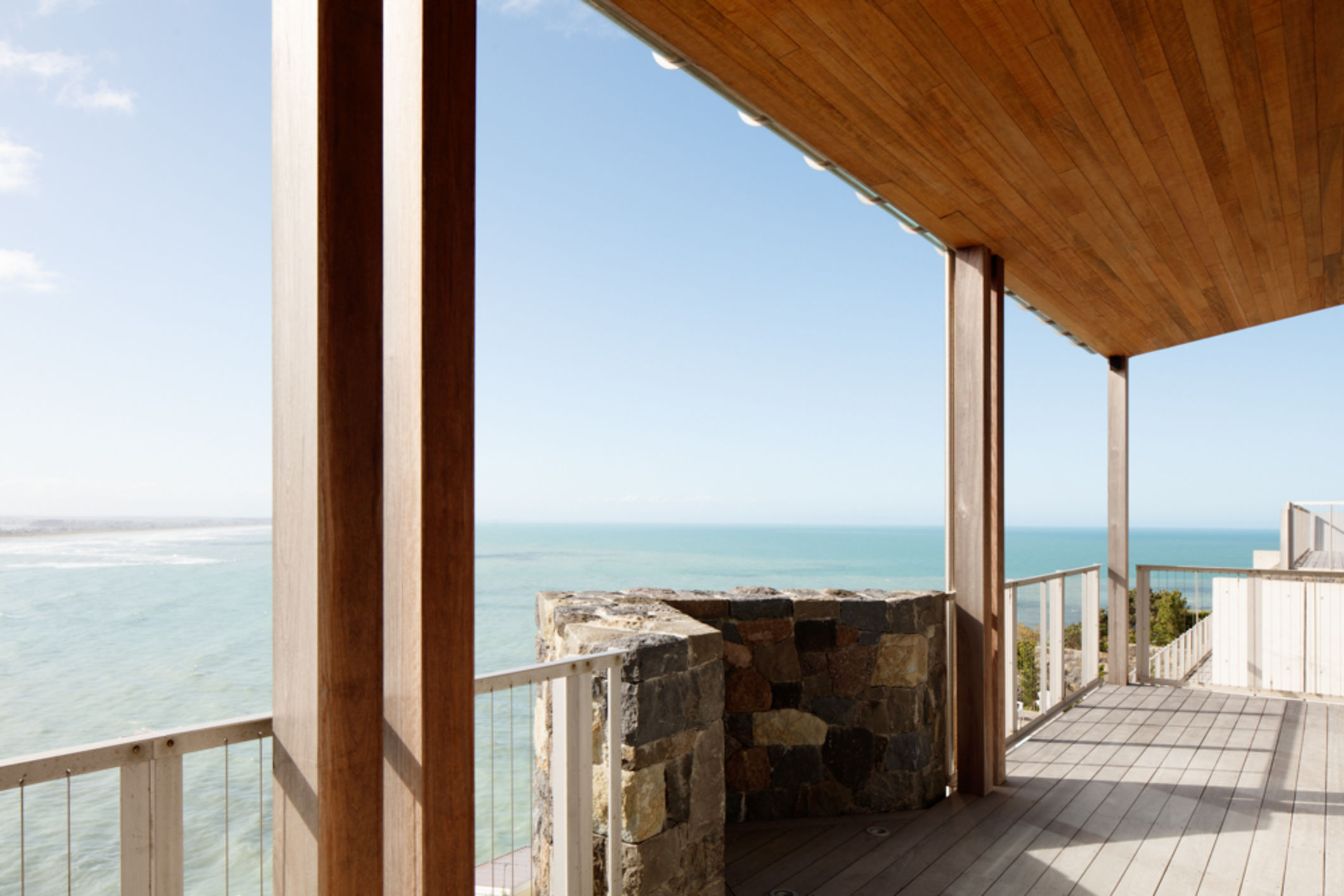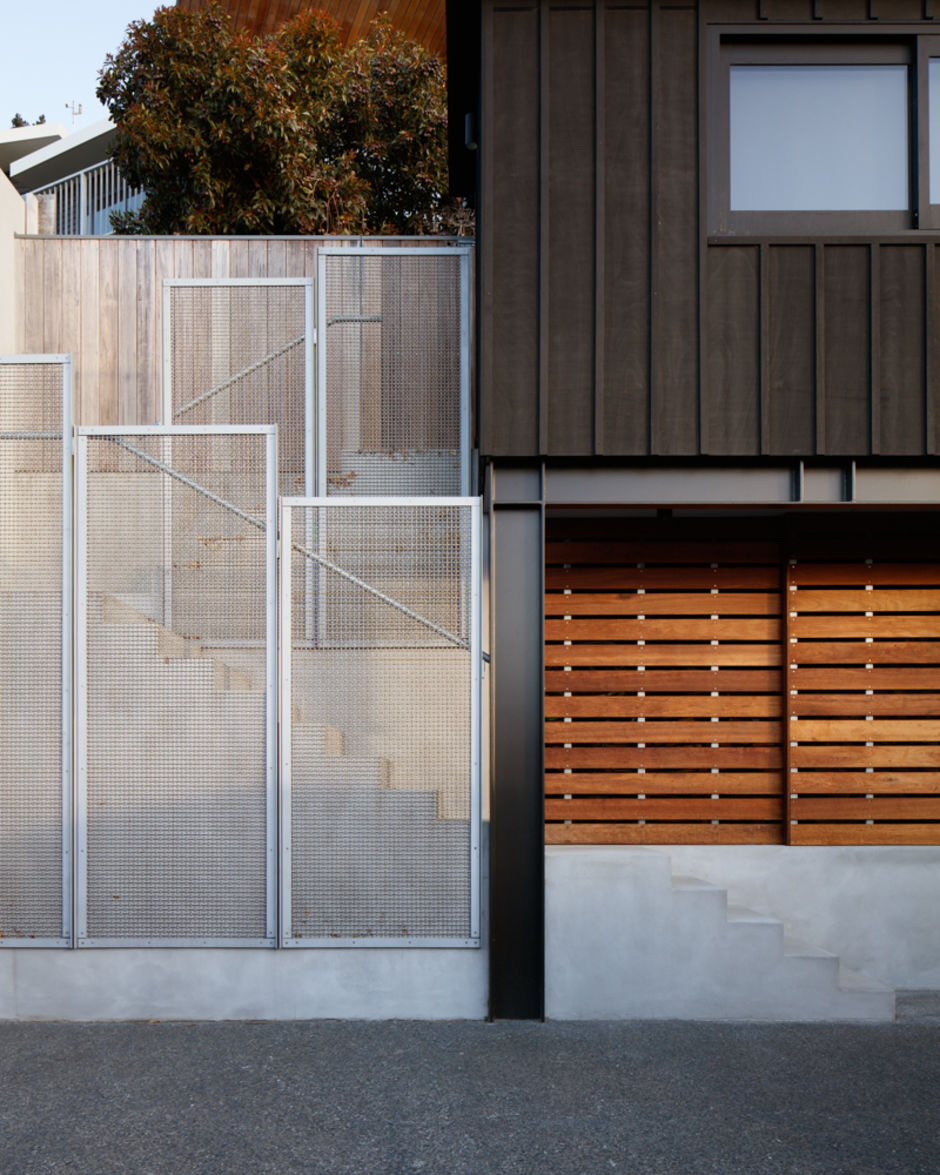 A curved wall leads to the entry foyer, a concrete tower that opens immediately to the main living area and steps down to the bedrooms to the south. Garage access is afforded to all levels via a covered steel staircase. Timber decks and stone paved courtyards open to the west or north at eachlevel.
The upper levels are clad in aluminium, ply and batten and stainless steel rainscreen mesh, each delineating the interwoven forms. A palette of timber selections to interiors complement natural plaster, painted boarding, black steel, porcelain tiles and exposed structural steelwork.