 Homebush
10.57
Home to several generations of a family line since the mid-19th century, the site is a Canterbury farm station with a collection of historic brick, concrete and timber structures in an established pastoral setting. On a great lawn behind a stand of giant conifers, the previous homestead was felled by the earthquake event of 4 September 2010. The brief for the new dwelling was to respect the history of the site and previous house, and marry a language of new elements with those salvaged from demolition, while looking forward to thefuture.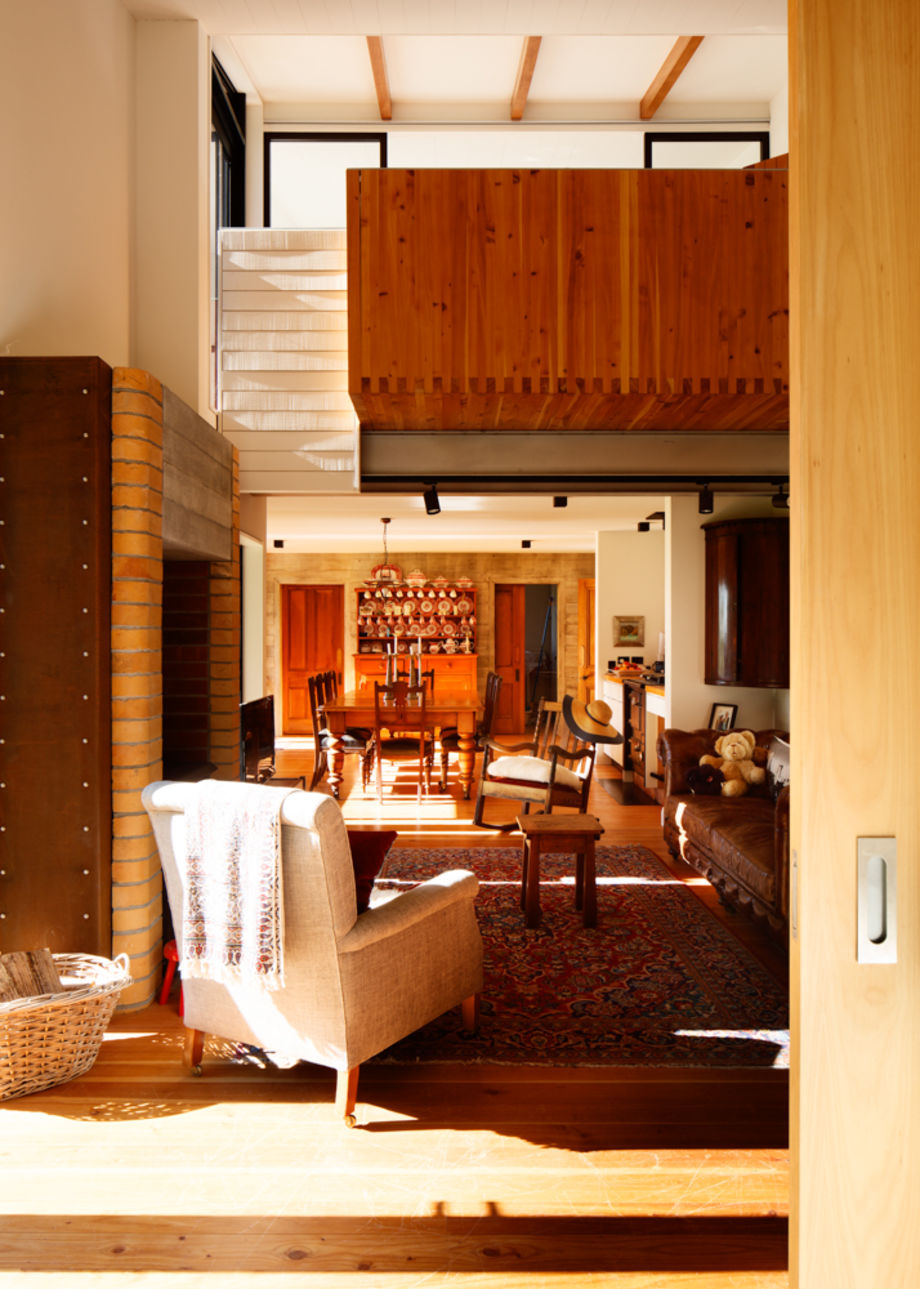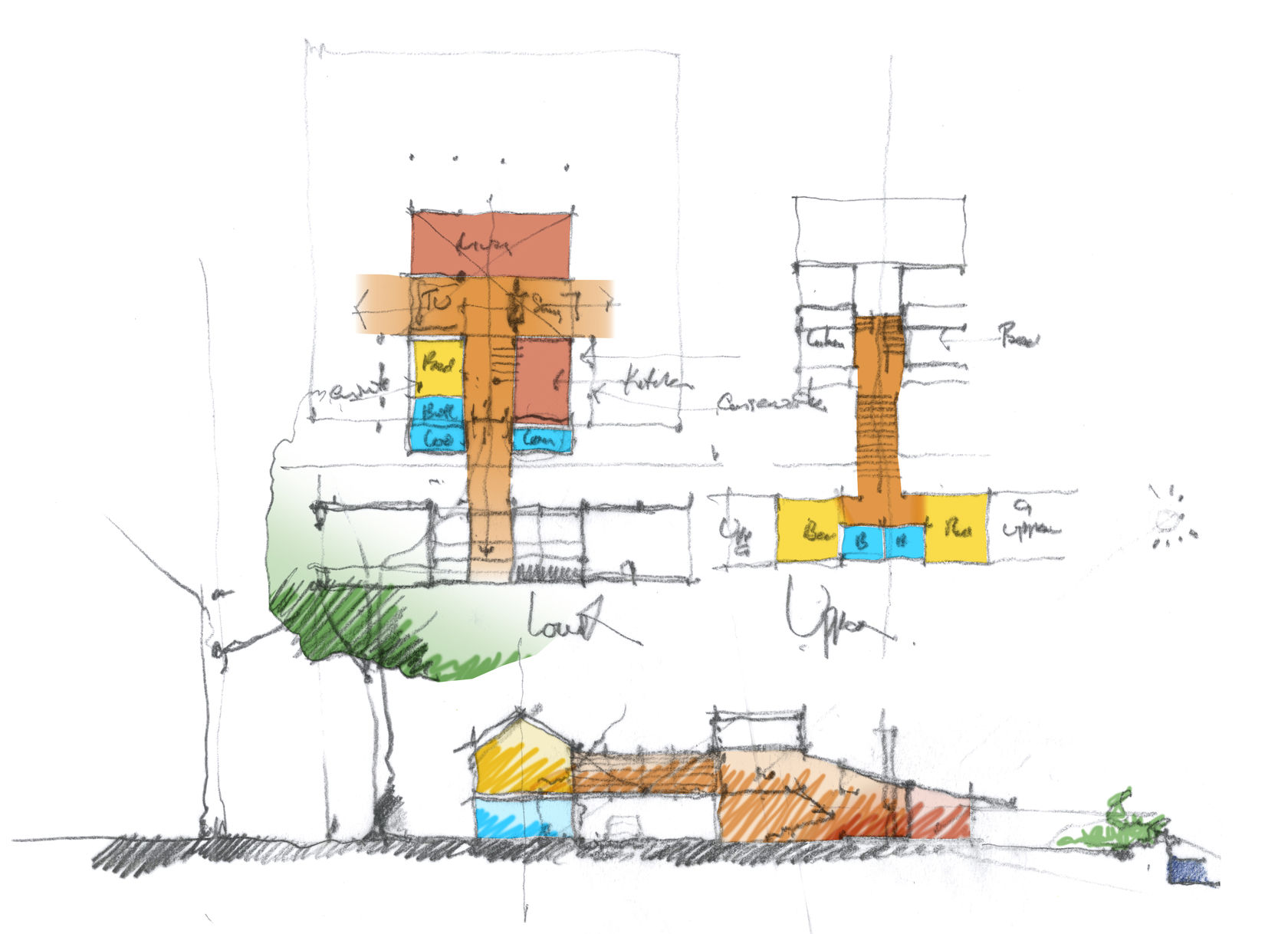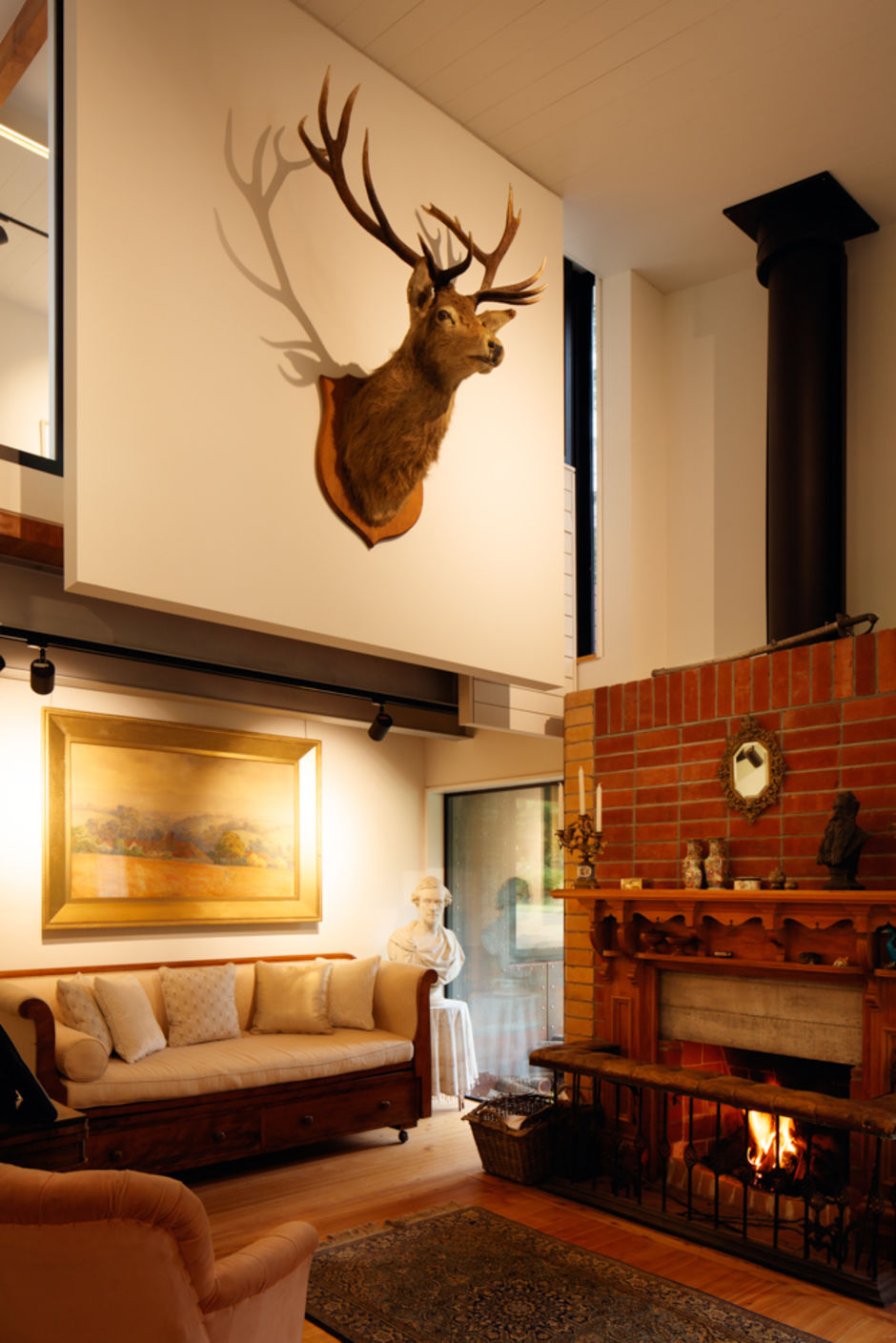 The new floor plan is set away from the footprint of the former house, symmetrical and aligned with the axis of the brick stables further south. Under a rooflight, salvaged timber stringers and balustrades have been pieced back together to rebuild the original stair, framed by the restored architrave freestanding in the central hall. Interlinked rooms separated by sliding doors and joinery, the ground floor living spaces opening to the hall may change in size or use to suit need, season or time of day. A hall on the first floor connects bedrooms overlooking the drawing and sittingrooms.
Douglas fir felled on site has been milled for framing, timber panelled doors restored, and various native timbers from the existing house reused as laminated flooring, lining and for joinery. Exterior materials draw upon the agricultural and industrial history of the built environment on the site. Paired insitu concrete towers punctuated with black windows and galvanised metal shutters enclose service spaces to the south, extending as landscaping walls to slide past new hedges embracing new private courtyard gardens to the east and west. Living areas are sheltered by a weathering steel skin, under a corrugated steel roof bookended by steel fireboxes lined internally with salvagedbricks.