 Mapua
House
99.01
As part of an enclave of historical holiday baches on a peninsula moving into the Mapua Inlet, this property is one of the more narrow sites on its street. The proposal was to place a new dwelling some 29 metres from the estuary boundary in a play of interlocking forms enabling a layering through the depth of thesite.
The object of the design was to maximise the privacy already enjoyed by the adjoining neighbours while minimising the impact on their properties. The windows within the habitable rooms of the home generally face east or west to the street or to the estuary or in the case of north facing windows, are a considerable distance from the boundary. The Clients wanted a house that was whimsical with some beautiful, unexpected surprises and a strong focus on detail. They like clean lines and easy cleaning, wanted a water feature, courtyards and a camera obscura; possibly incorporated into atower.
NZIA Award Citation: "Owners and architect have been in tune and not held back in the development of this idiosyncratic house. Built on a tight site, it is composed of slipping linear forms and spaces arranged around a series of individual courtyards and achieves a striking balance between playfulness, formality and surprise. Climatically sophisticated, with rich material quality, inventive detailing and a well-negotiated relationship with neighbours, the dwelling is imbued with a sense of intrigue anddiscovery."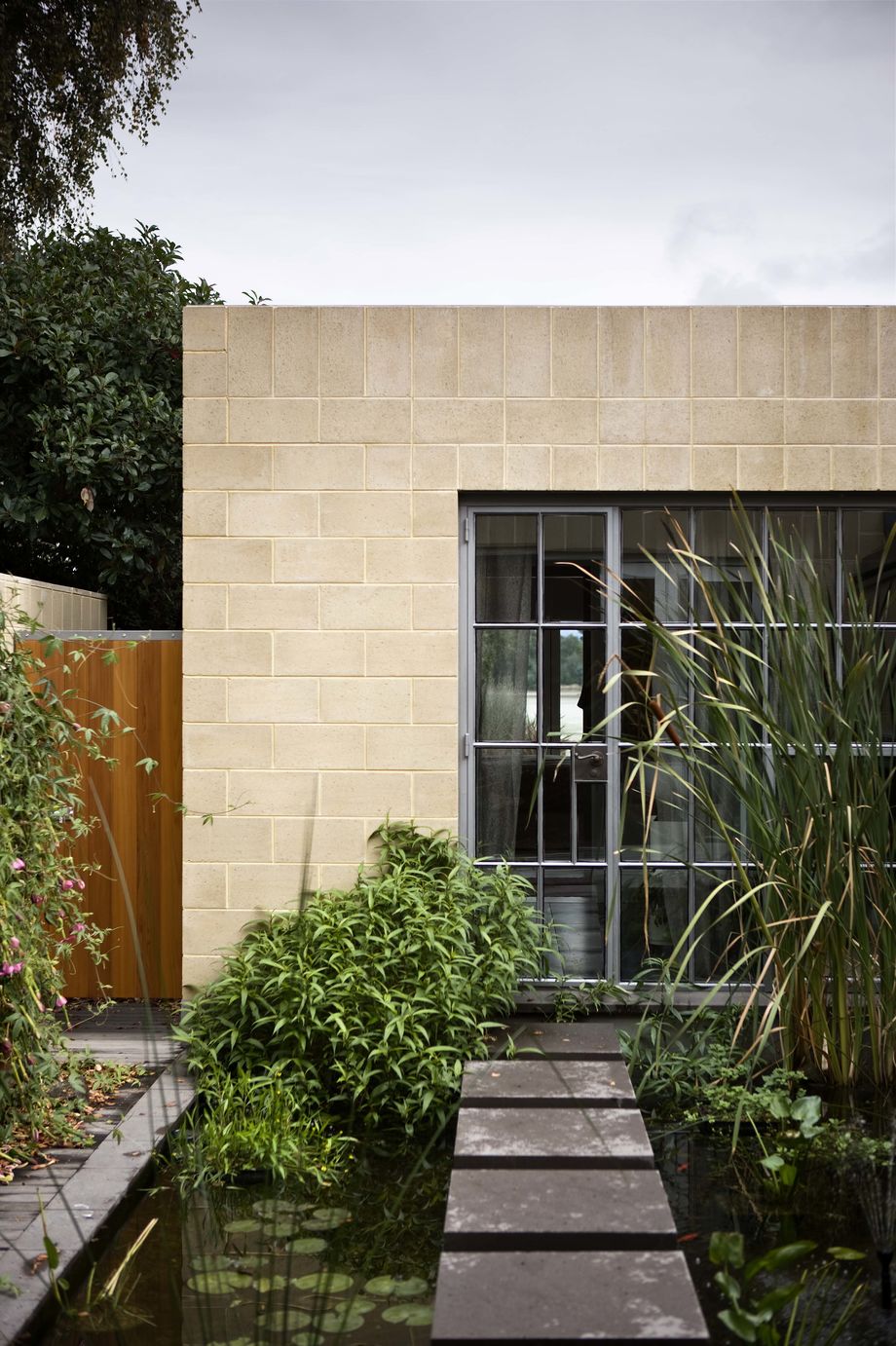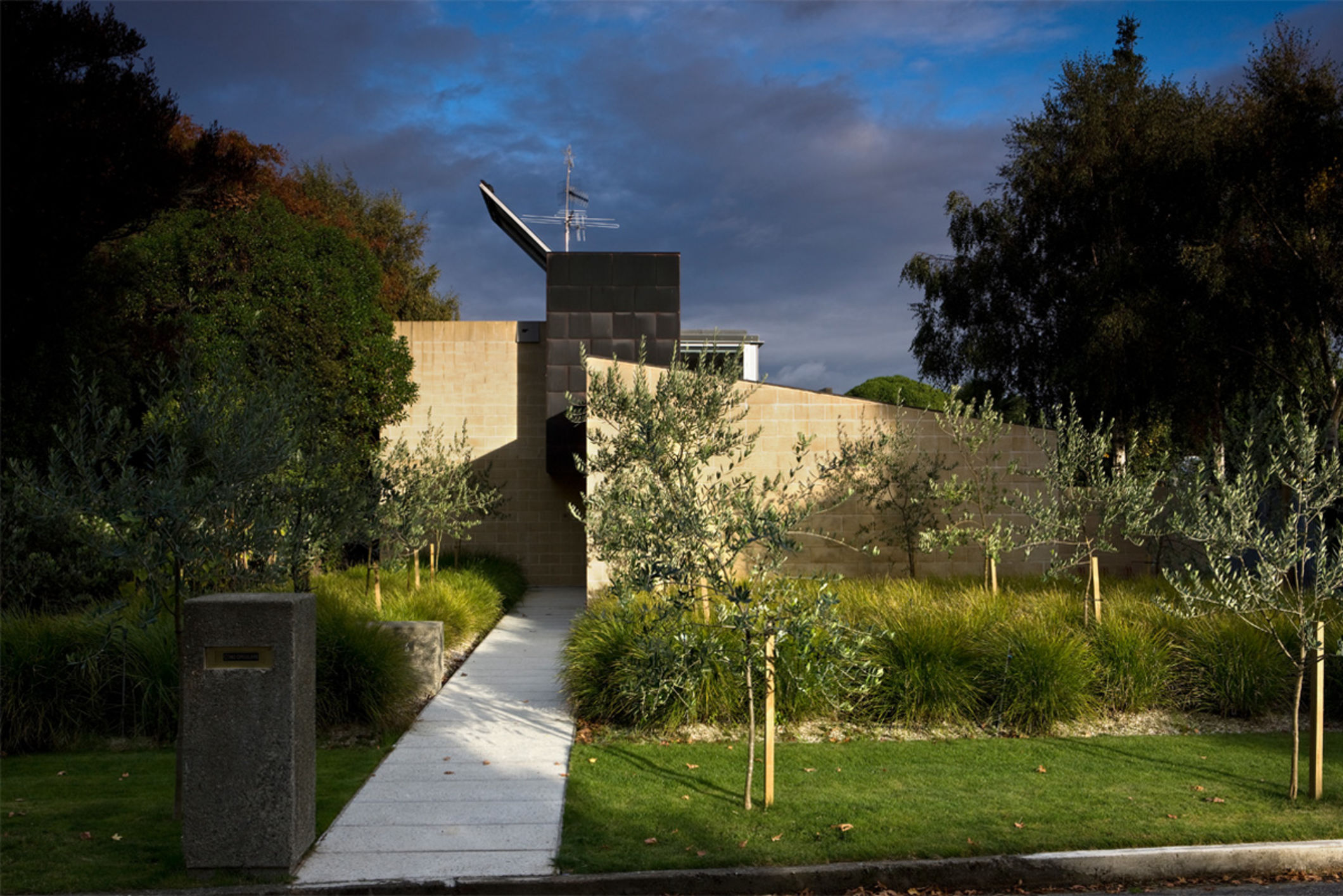 The house was built in Waitaki river-sourced aggregate concrete block work, of a limestone "buff" colour, with copper sheathing to the camera obscura entry tower and windows in silver anodised aluminium. The blockwork exterior continues into the interior. The street entry begins at one end of the central hallway which frames a view to the inlet at the other end. Along the way are introduced the garage, service areas, studio, bedrooms, living areas and internal courtyards. Accessed from the Library at the upper level is a roof deck with an exterior fire hearth and is sheltered under a steel plate canopy. This roof deck gives a broad view to the estuary out to the west of thesite.
Structured landscaping to the various courtyards and open spaces complete the unity of the site including the adaptation of an existing in-ground water tank as a sunken garden over a stormwater soakagepit.