 VUW
Rutherford House
13.37
The brief for Rutherford House Extension required the provision of extended and consolidated accommodation for Victoria Business School to include the library previously housed elsewhere, and to better enable lower levels to operate as a 'hub' for VUW in the CBD. The providing high quality education and connective flexible space for VUW Business and Law Schools, and improved urban interfaces was key to the projectbrief.
The architectural approach wasto:
- 'lightly touch' and reconfigure existing podium spaces and activities to rationalise circulation and better connect and improve quality and usability of 'deep' spaces;
- create a new four storey 'outrigger' annex to the eastern side of the existing tower. This visibly permeable, translucent element mediates between the institutional proportions and weight of Rutherford House, and recent 'object' buildings around Rutherford's base (including the bus interchange) while providing a complementary opposite to the grounded, crafted civic formality of the Railway Station. It provides and promotes a range of contemporary flexible learning spaces accessible from multiple floors of Rutherford with prospect to, and visibility from Parliament, CBD, Harbour, and Transport Hub;
- create a dynamic connecting atrium between tower and annex to draw the interactive 'ground' up into the cross-section of the building, promoting and enabling collaboration between users and activities within the annex and existingtower.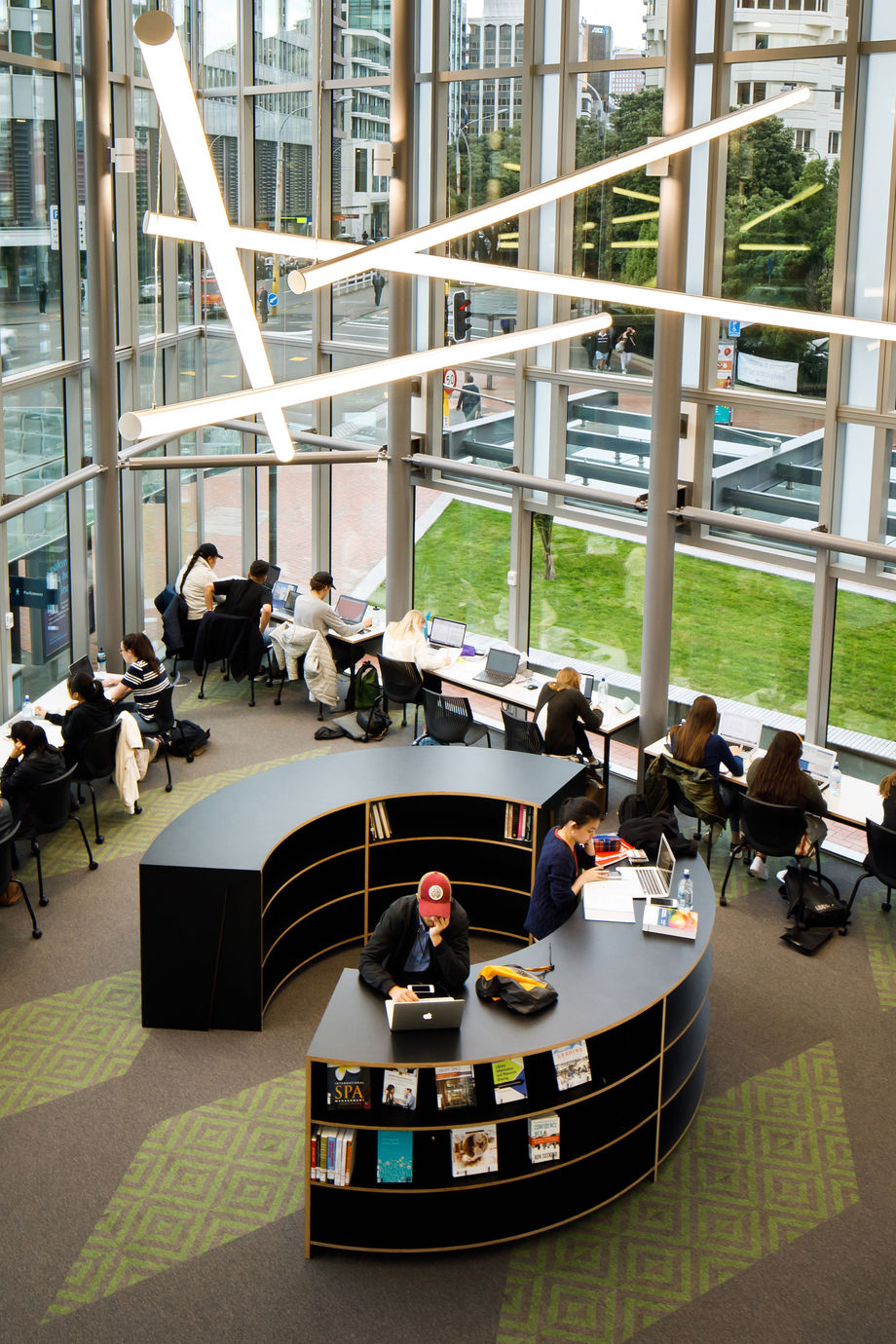 The lower two levels were considered an extended 'urban landscape' extending from the Government precinct through to Railway Station and Harbour. Architectural elements and arrangement of spaces open up 'windows' to key viewpoints, with activity on critical edges (including the relocated 'Vic Books' and adjoining café) enabling movement, gathering, and visibility through and between the original tower base, and more recent 'free object' lecturetheatres.
Redeveloped entrances on three sides are designed to strengthen connections with surrounding business and government communities and encourage public engagement with theUniversity.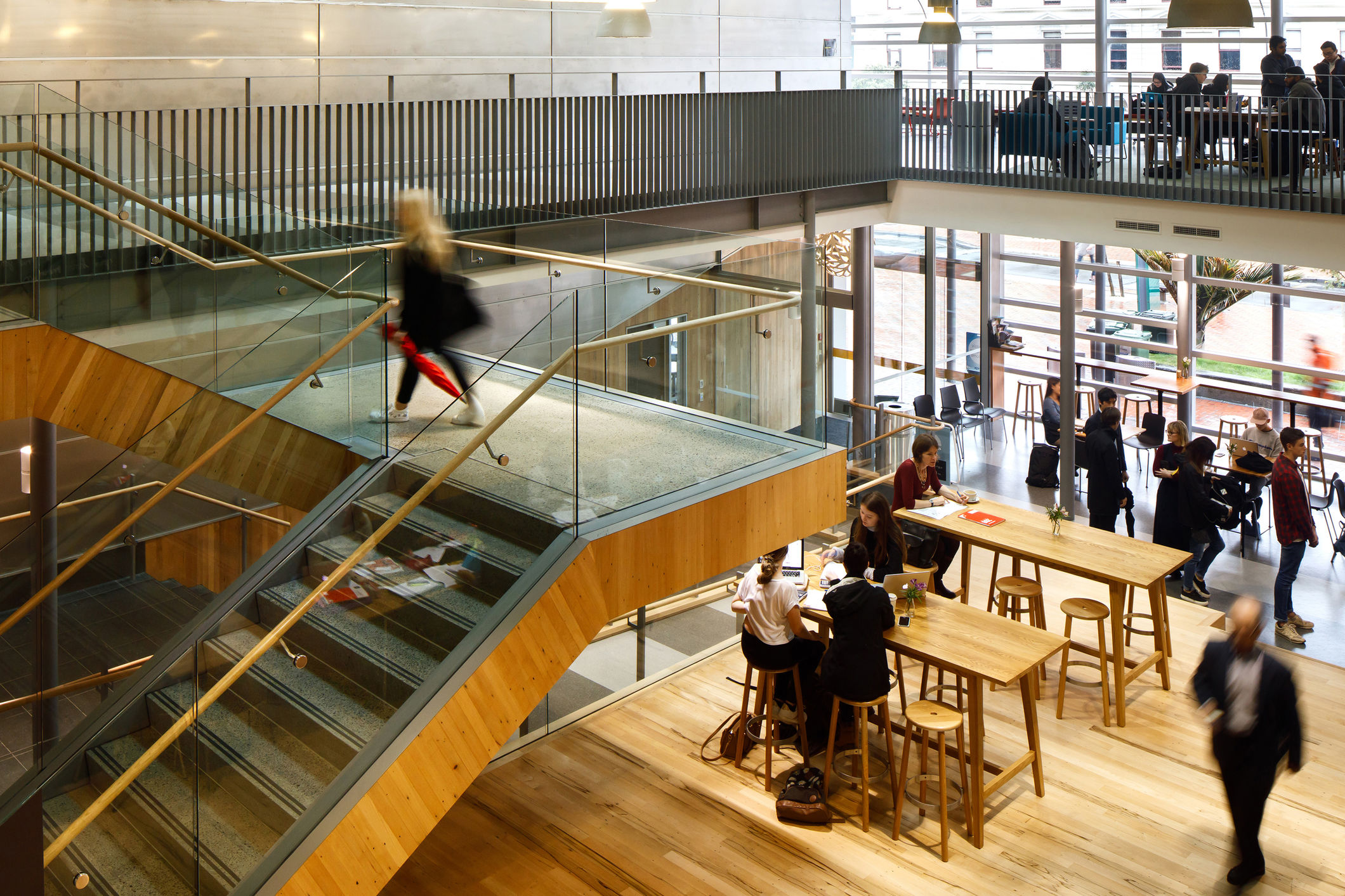 2018 Wellington Architecture AwardsCitation:
Judging by the levels of occupation, this extension, which includes a new library, teaching spaces and campus hub, is serving its purpose extremely well. In fact, so well is the new build – which increases the floor area significantly by extending out onto a small sliver of spare land to the east of the existing building – connected to the old, that from the inside it is difficult to distinguish them. Situated in Rutherford House on the University's Pipitea campus, this project is set to provide a fertile interface between town, gown andCrown.