 Scots College
Performing Arts Centre
08.25
The new Creative and Performing Arts Centre (CPAC) at Scots College brings together specialist facilities for music, drama and art in a state of the art facility as well as management offices for the Middle School. The mixing of the performing and visual arts facilities is designed to promote collaboration between the disciplines. CPAC forms the first of two stages in the redevelopment of the school's performing arts facilities. In the second stage, the connecting school hall and chapel was developed into a new auditorium and chapelcomplex.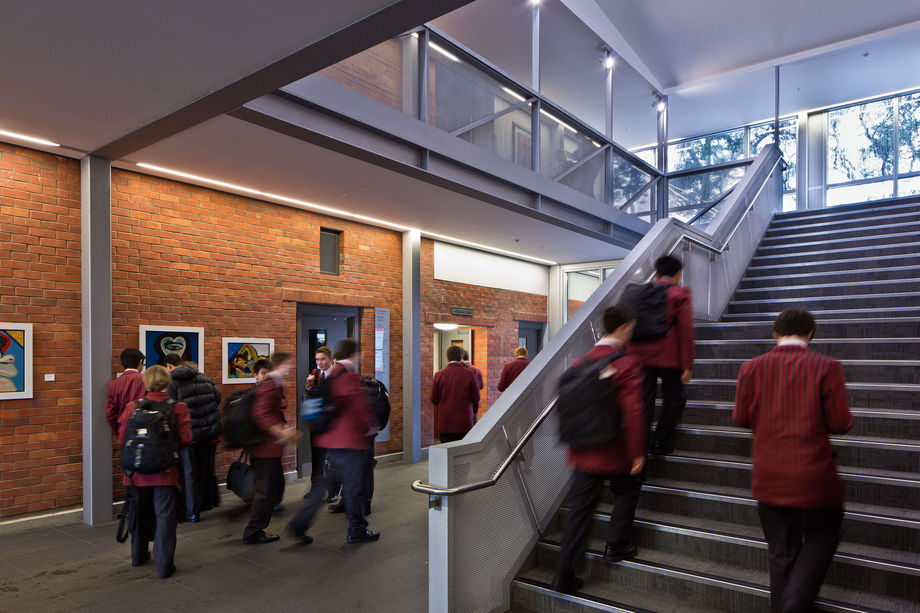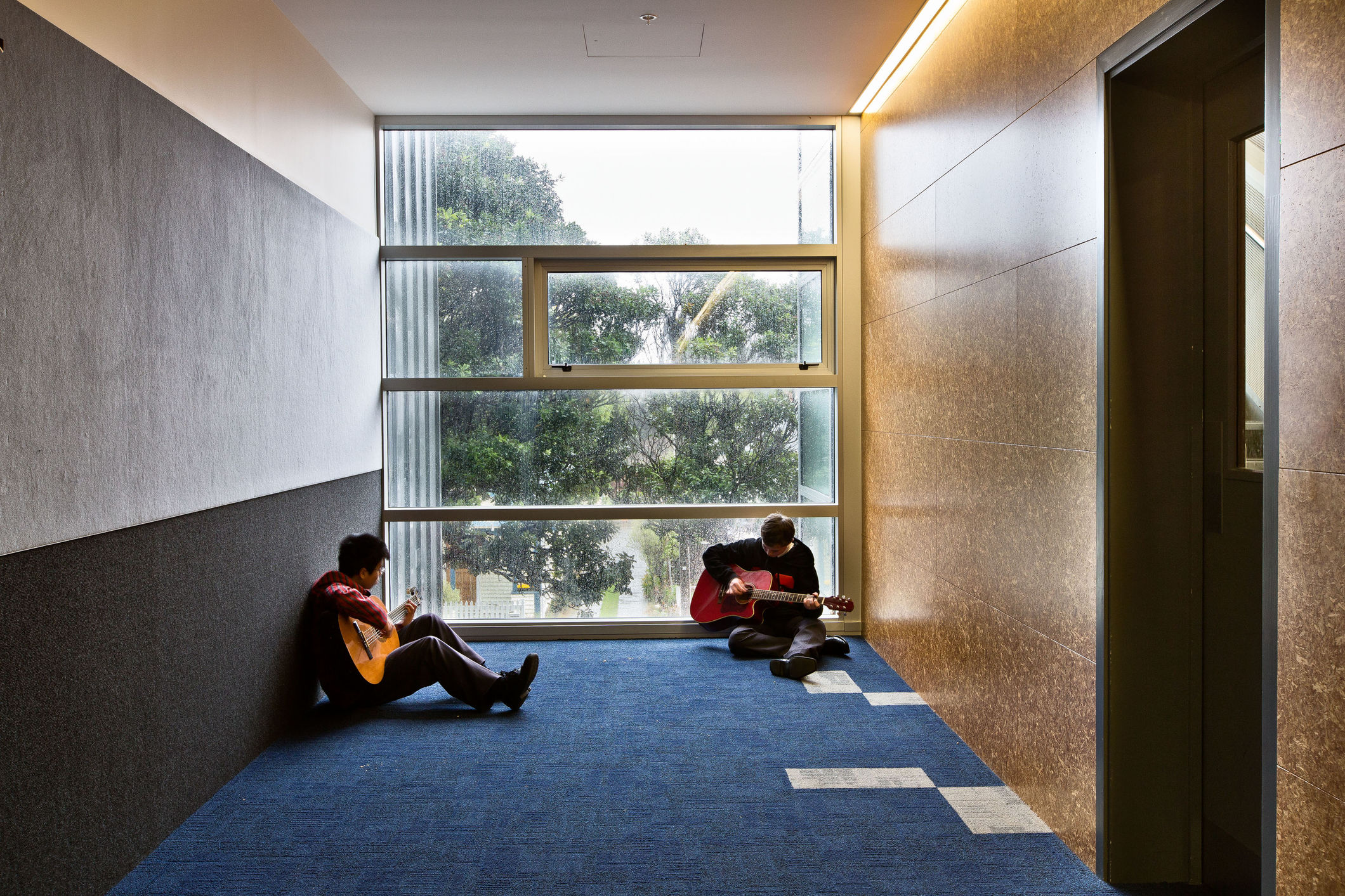 The building is designed to maximise the use of the facilities. The drama rooms of the CPAC building open up to the adjacent school hall to form the auditorium stage. This area is fully fitted out with a stage gantry above and amenities for both performers andaudience.
The CPAC building sits within a dense campus site surrounded by buildings of all eras of the school's history. The building continues the tradition of brick and zinc cladding which aids in strengthening the image and continuity of the campus. The building is pushed up to the street edge maximising space within the campus grounds and helping to reinforce the edge of the school along MonorganRoad.