 Tāmaki Pātaka Kōrero
Auckland Central Library Adaptation
15.33
Once upon a time (2015), a cunning library manager learnt that routine maintenance was being undertaken on the public areas of Auckland Central Library. This included like-for-like replacement of the carpet and requiring all the collection, furniture and shelving to bemoved.
Athfield Architects were asked: "We are seeking inspiration and fresh thinking on a shoe string!" – could it all be put back in a different arrangement to address the functional problems, improve visitor experience and support the library staff's delivery of Auckland Libraries 21st Century ServiceModel?
Athfield Architects undertook a spatial review of the building and through stakeholder consultation, site analysis and benchmarking against (inter)national best practice - 'Big Picture' principles were conceived for the wholebuilding.
By this time (2017/18) the budget had shrunk to an "aglet" and so the available tools consisted of the existing furniture, collection, some timber, paint, vinyl graphics and….the existing carpetpattern.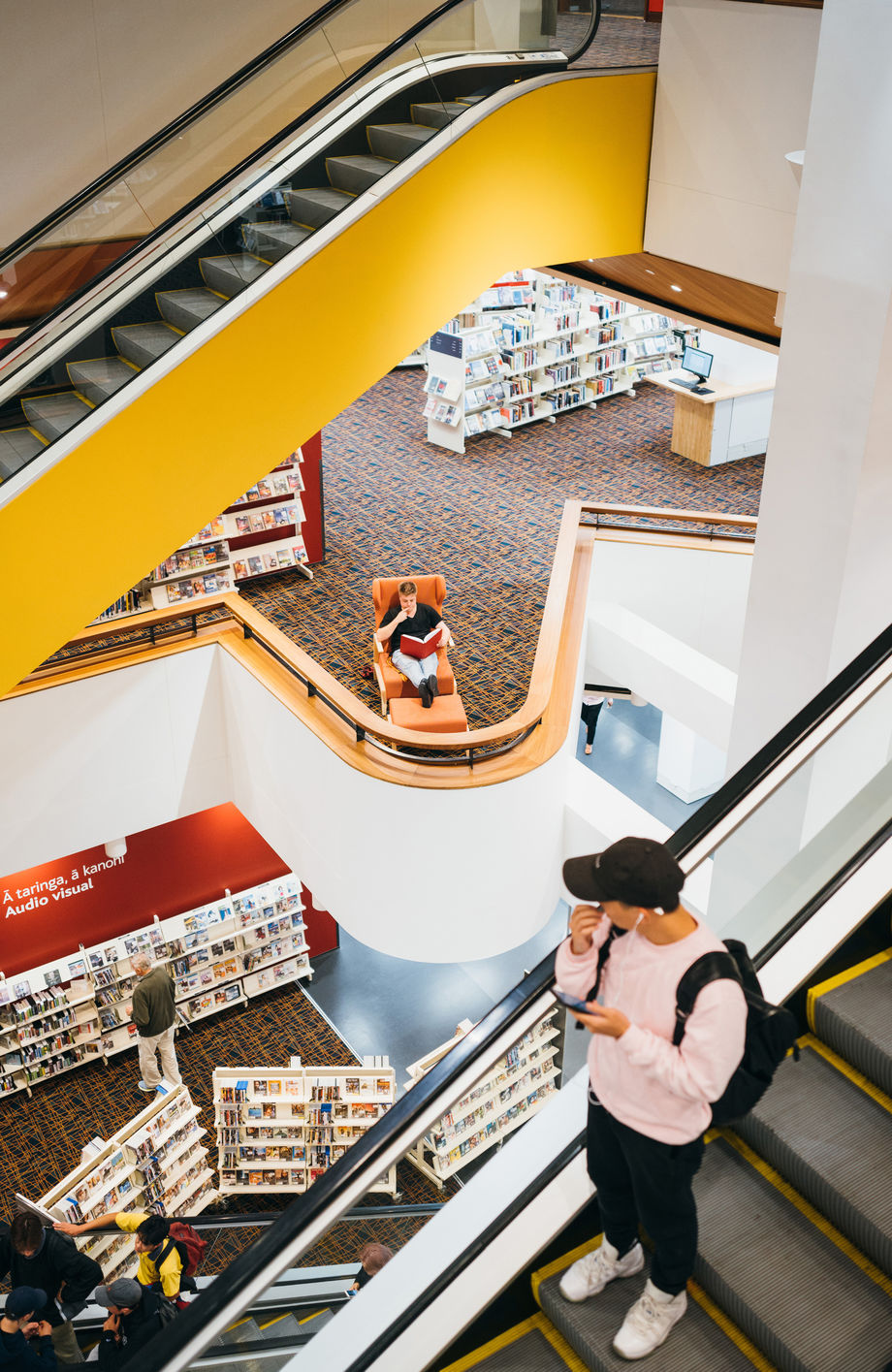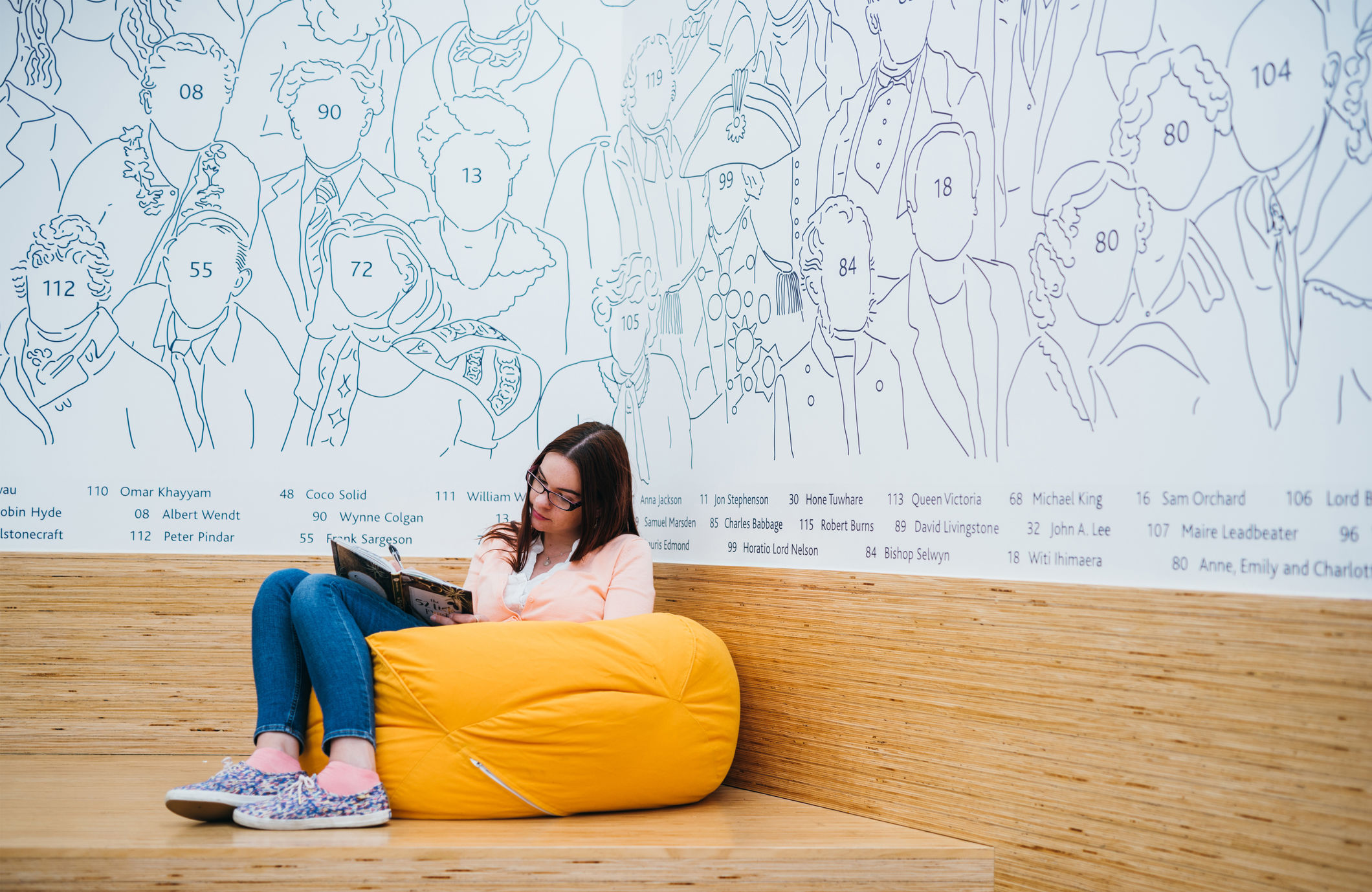 This small adaptation project builds from and amplifies the strengths of the existing library and complements its qualities with new insertions – spread as far and as wide over the 3 floors as possible:
- Custom vinyl graphics on columns and walls accompany hosting points and service desks.
- A new striped rubber floor links the 'Browsing library' on the ground floor to the street
- Large timber surfaces were placed on each floor. They gather students into smaller groups and break the monotony of the 'Reading library' on level 1.
- Strategic removal of walls and shelves on level 2 have improved circulation and curation of the 'Research library'.
- A new terraced event space on the ground floor hosts the active public programmes events the Library offers.
- Frances Cooper created a vinyl mural of 127 silhouettes, of significant contributors to the Library'scollection.