 Massey University
Te Whare Pukaka
14.18
The Te Whare Pukaka project is the latest in a series of works Athfield Architects has delivered for Massey University, Wellington Campus. Previous works include the Campus Development plan, the new College of Creative Arts Te Ara Hihiko building and the campus library refurbishment — all of which have been recognised for their innovation, sustainability, timber engineering (in the case of Te Ara Hihiko) and design in the face of significant cost and time constraints perproject.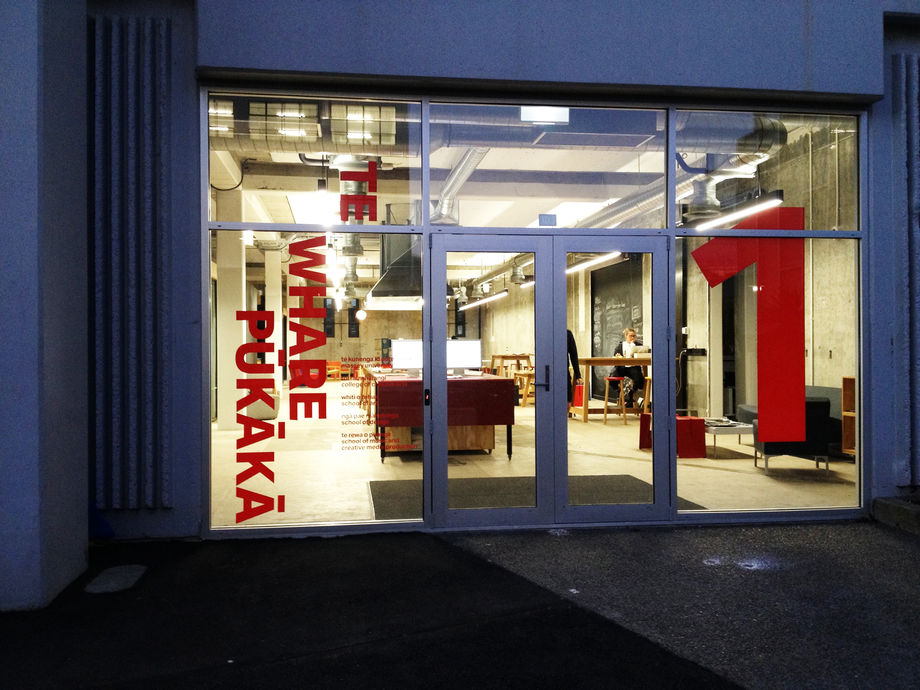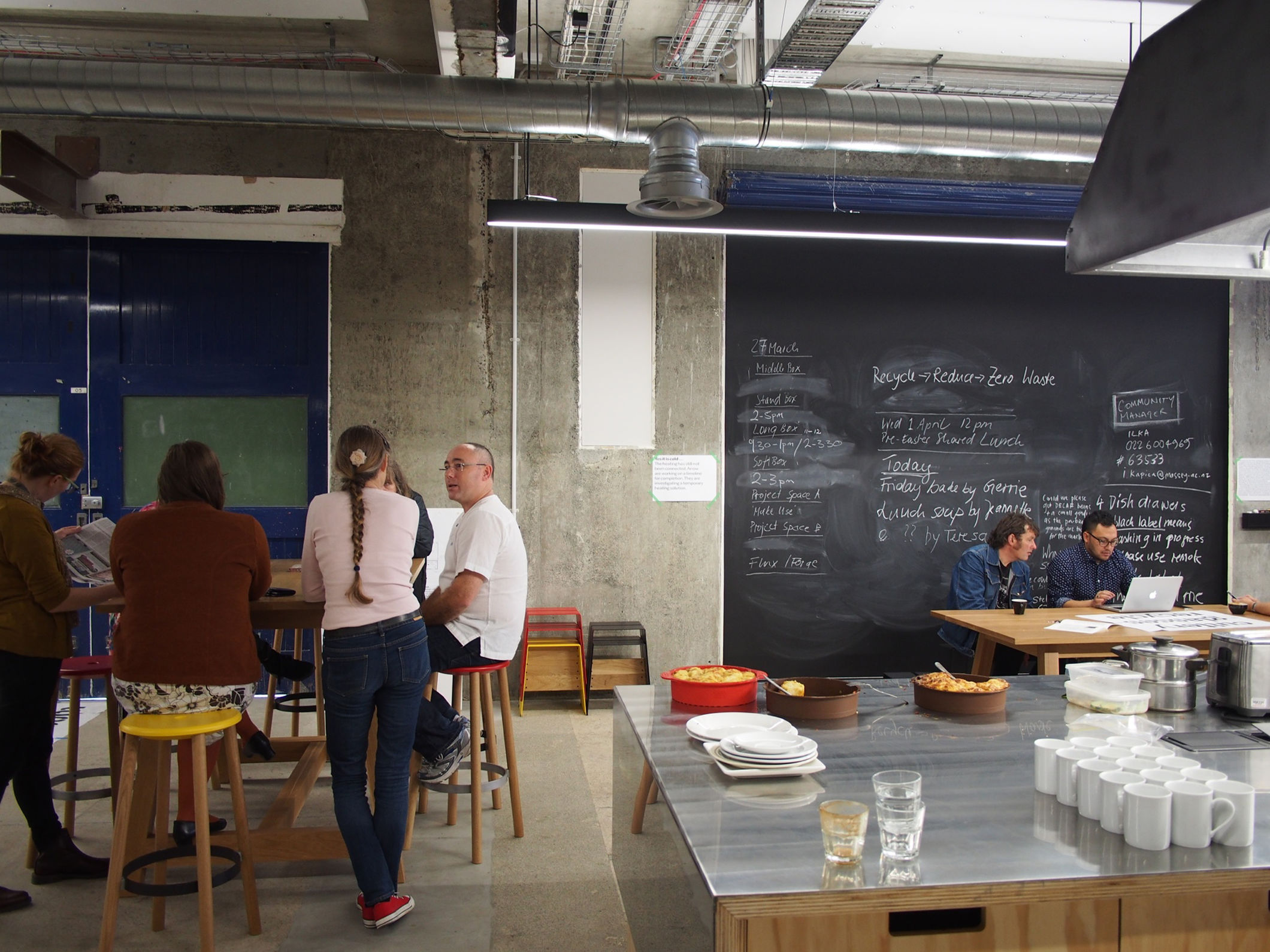 Te Whare Pukaka provides a new base for the 180 College of Creative Arts staff within a refurbished ex 'workshop' building on the Campus. The space is unique in the context of academic works space provision in its exploration of shared activity based work centres and strong emphasis oncollaboration.
To facilitate this new shared work environment, activity based working spaces were organised in a manner that facilitated different modes of personal creative endeavour and collaboration- facilitating the ability to: work in individual silence; work with others in more open and less noise sensitive environments; meet in small and large groups; make, present and critique work; work in relation to food and coffee; and interface with other staff students and visitors on and off the campus. While workplace models similar to this exist in commercial office space (in response to slightly different drivers), this is a new model for creative academicworkspace.