 Ara Institute of Canterbury
Te Whareora
12.63
The Te Whareora Health and Wellbeing Facility building at Ara Institute of Canterbury is the first cab off the rank in an ambitious 10 year Campus Development Plan (CDP) to create a modern, leading learning environment for staff, students and the region. Athfield Architects were engaged in 2012 to develop a campus directional plan and the first new building on the central city campus since the Canterburyearthquakes.
The building is located south-east of the campus, strengthening existing and providing new campus circulation links. The large building is split into three distinct forms. The north wing houses flexible learning, workspaces and a student health centre, with a shallow colonnade and integrated solar shading. The west wing houses the gym/weights room and amenities, the green box above is home to the sports science laboratories and fitness studios with a gallery and bleacher style seating overlooking the sports court. The east wing has a strong black zinc form providing continuity across the campus and creating a visual link from E Block and the Rakaia Centre. It houses a large multi-purpose sports court and function space with plentiful natural light and an outlook to BarbadoesStreet.
These three forms are connected centrally with a material rich circulation hub; concrete, plywood and steel provide an industrious and solid core to the building. The dual north/south entry welcomes you in under the butterfly canopy and connects to the adjoining E Block strengthening the internal links across thecampus.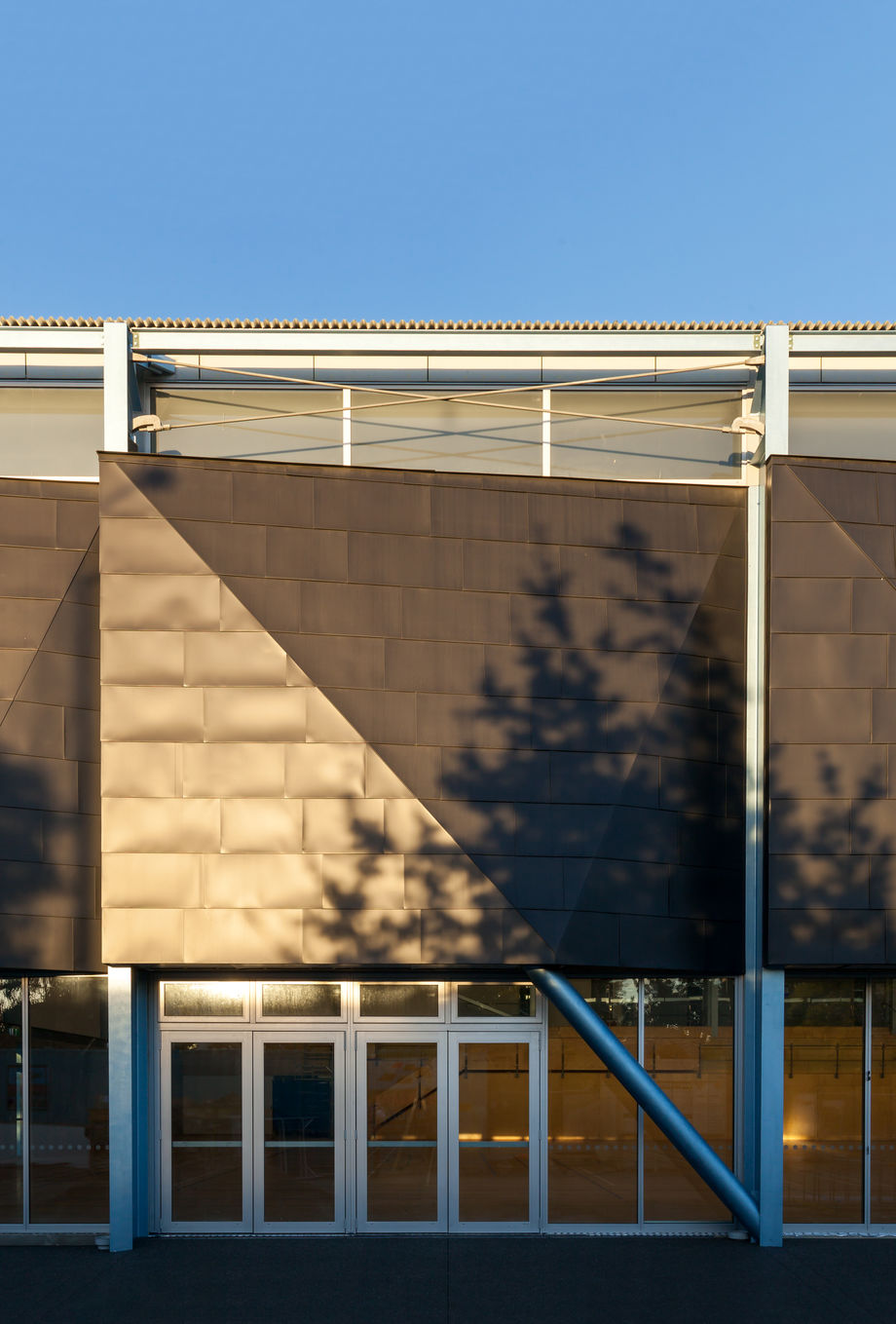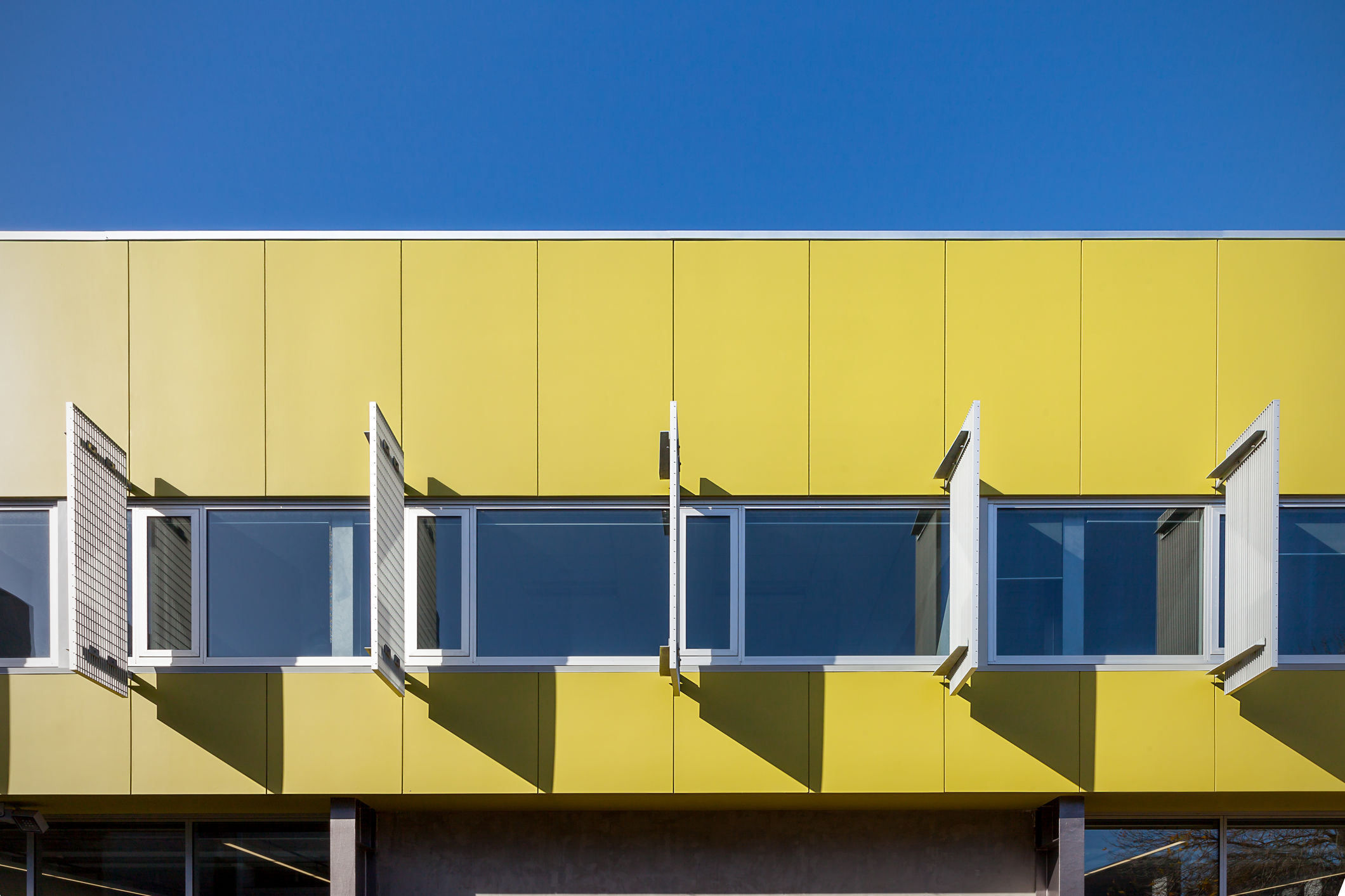 NZIA Award Citation: "Whareora is a significant addition to the CPIT campus. Confidently designed, planned, and detailed, it is also a significant addition to Athfield Architects impressive body of education buildings. A variety of learning spaces, collaborative working environments, and sports facilities coexist in this building, simply planned around a double level circulation route. The building aligns with and initiates a new campus plan that sets out to strengthen and extend circulation routes and linkages. The circulation spaces are animated by use of materials, colour and natural light and are furnished to encourage student interaction. The detailing is robust, the materials appropriate and the experience of moving through the spaces stimulating. This building demonstrates how cost-effective, rational, and functional architecture can still be colourful, welcoming andexciting."