 Cashmere High School
McCombs Performing Arts Centre
16.18
Ideas that
change
People &
Place
The McCombs Performing Arts Centre is the focal point of Cashmere High School's post-earthquake re-development, named in honour of Sir Terence McCombs, the school's first principal and former Minister of Education. The centre supports CHS' extensive music, arts and drama activities, and is becoming a highly prized community asset for SouthChristchurch.
During early phases of the project it became evident that the school had a once in a generation opportunity, and the finished project provides purpose-built facilitiesincluding:
An 800-seat tiered auditorium including orchestra pit andstage;

A 100-seat theatrette and drama teachingspaces;

Practice, teaching and rehearsalspaces.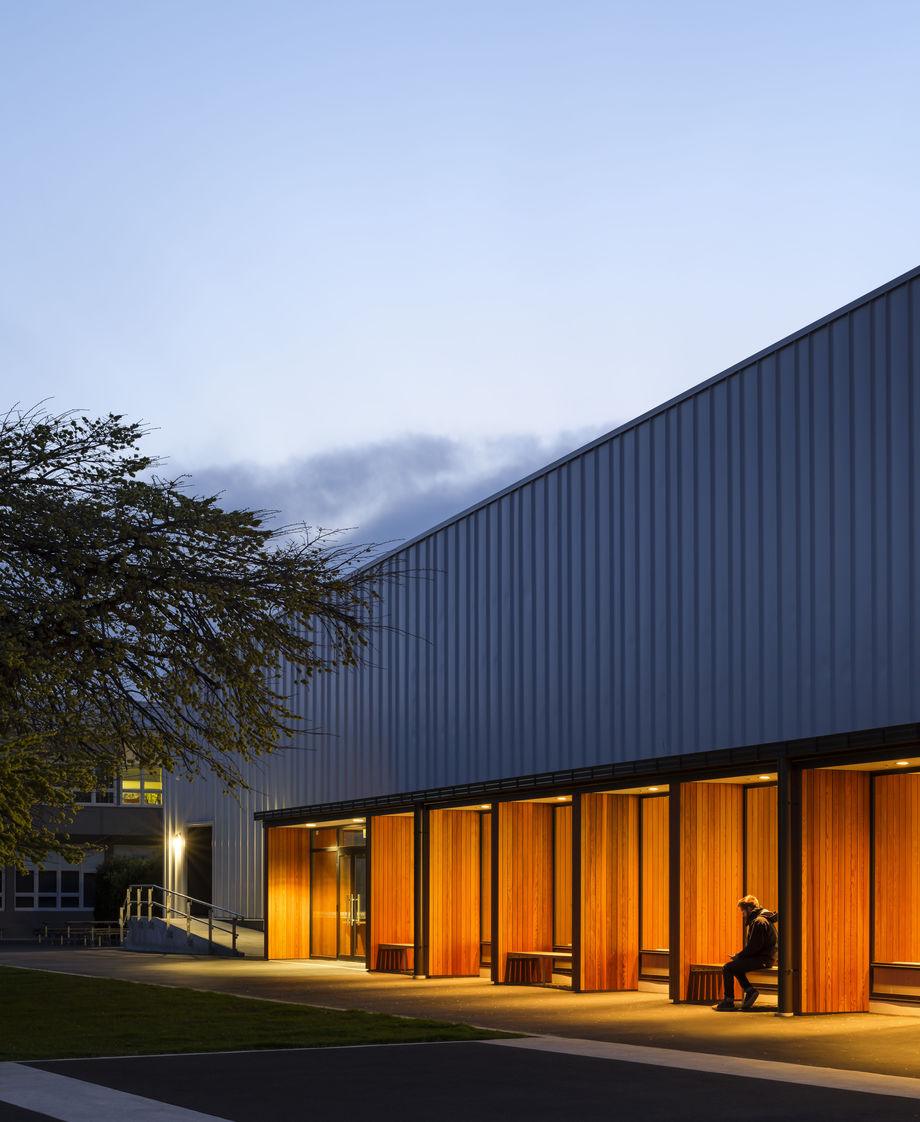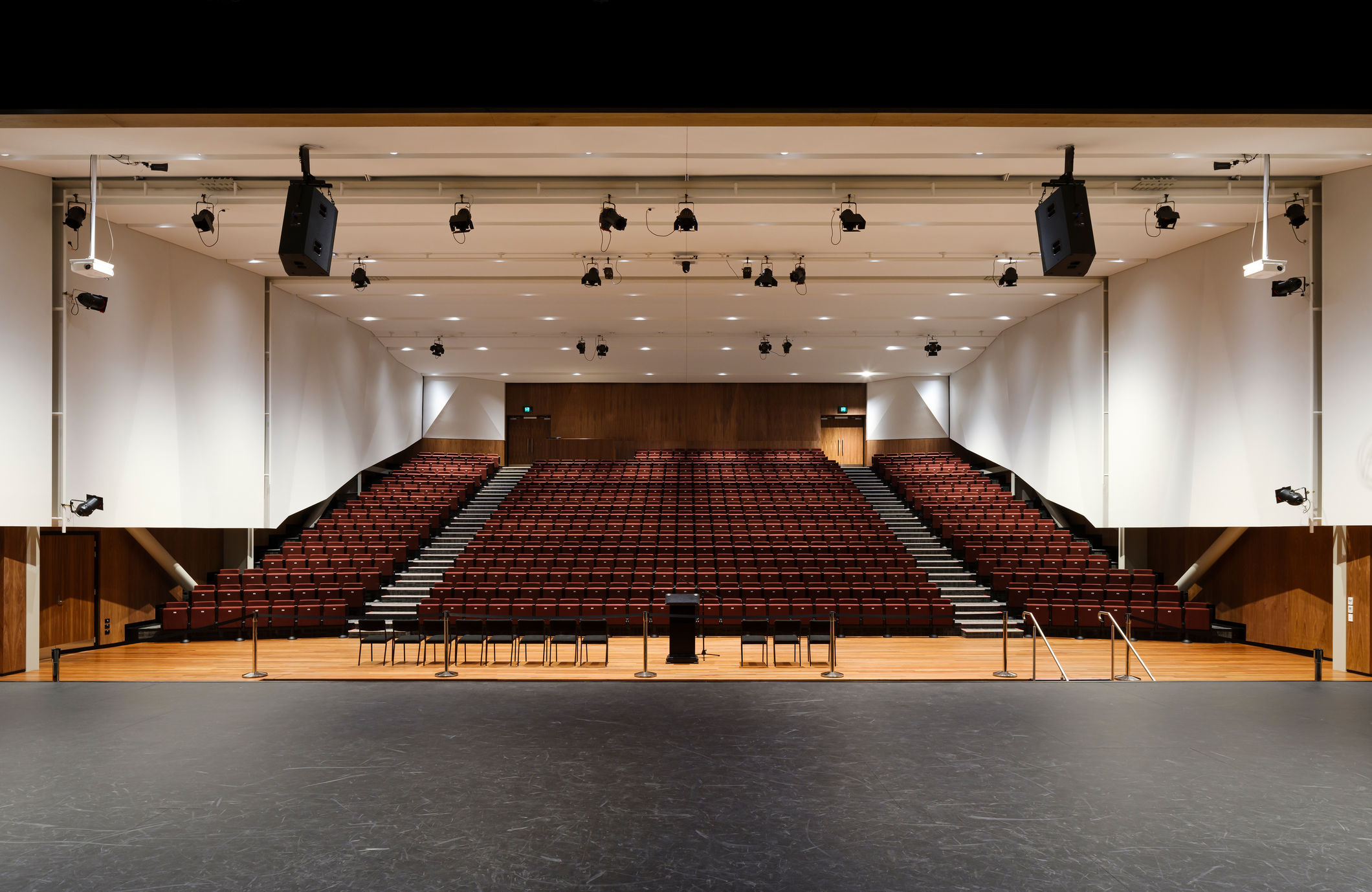 The building has been designed with a focus on learning, while ensuring that the spectacle of the theatre is not lost. A central foyer space connects to a lantern-like stair, clad in gold sunshades, feeding into the auditorium itself. The auditorium was designed in close collaboration with the school which has led to a space tuned towards un-amplified and choralmusic.
Students, staff, management and the school's Kahui were closely involved in the development of the building. In reference to the school's name Te Iringa o Kahukura – which refers to Kahukura, the God of the Rainbow, who hangs his korowai over the hills of Cashmere the foyer incorporates a subtle rainbow (kahukura). The carpet design was developed to reference the waterways which surround, and historically ran through thecampus.