 Ara Institute of Canterbury
Rakaia Centre
97.20
After the completion of a master planning exercise for the Ara Institute of Canterbury (formerly Christchurch Polytechnic Institute of Technology) campus, the Rakaia Centre project commenced. This involved the refurbishment and reorganisation of several existing polytechnic buildings and departments, along with the addition of a new teaching and computer science block. The objective of this project, commissioned in 1997, was the creation of a new front door to the campus, improved circulation between the buildings and the provision of a new central atrium, which now forms the focal point of thecampus.
A simple palette of natural materials was used throughout to visually tie the existing disparate buildings together. A unique gabion-caged stone entrance structure along with black zinc cladding to the new building provided impact to the Madras Streetfrontage.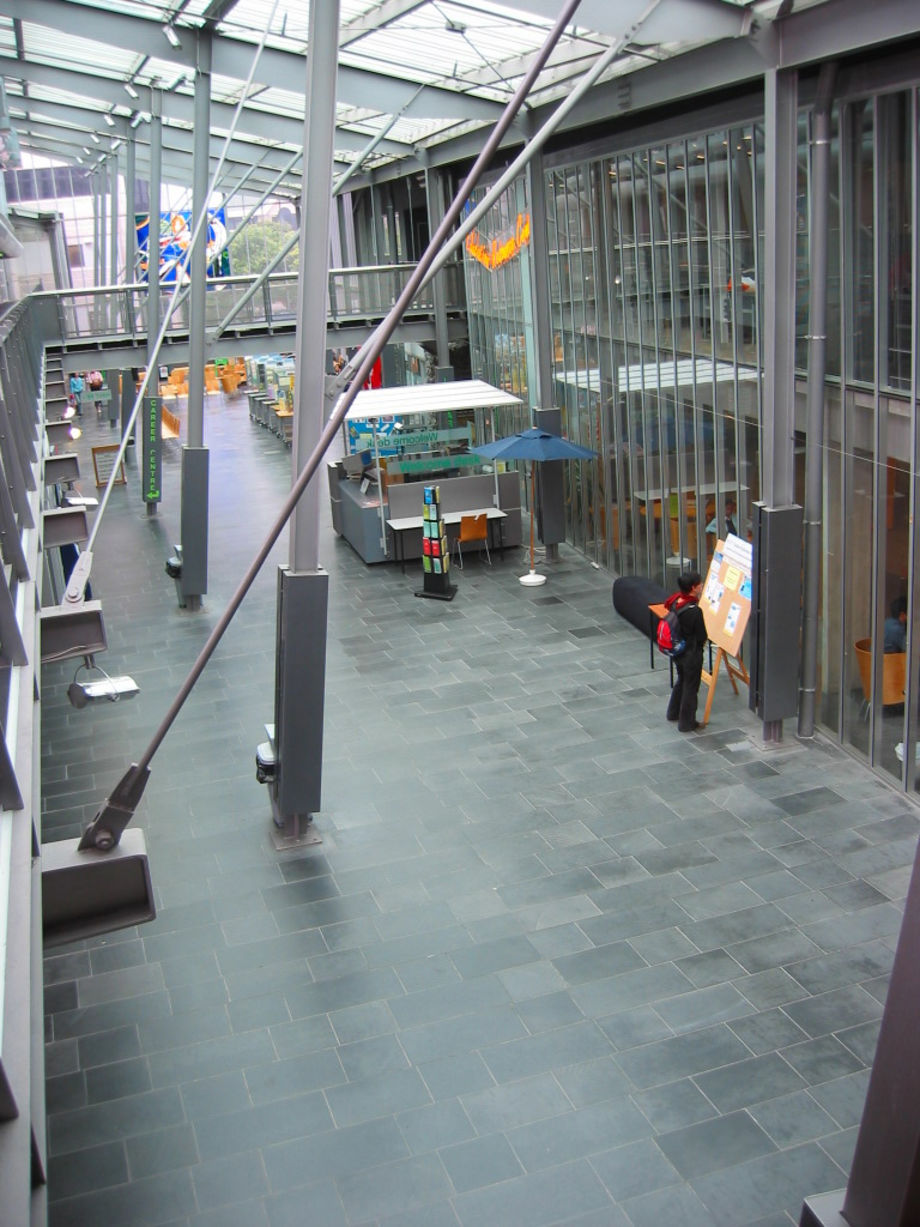 The new building provided undercover linkages to several adjacent buildings. Generally a cruciform axis plan was developed around a wide and welcoming north/south access and a similar east/west set on the centre of the neighbouring Roman Catholic Basilica. Both of these connections have opened up new possibilities and established a presence for the Institute in its greater urbanenvironment.
Client Endorsement: "The development has given us a definitely visible main entrance or 'front door' and created a heart or focal point for the city campus. I cannot imagine how we functioned withoutit."