 Wellington Central Library
89.14
The Library was part of the original design brief for the Civic Square undertaken by Athfield Architects Limited, Stephenson and Turner NZ Limited and Craig Craig Moller. The Library subsequently became the responsibility of Athfield Architects, who provided full architectural and interior design services and coordinated all othersub-consultants.
The brief was to design a library of approximately 10,000 square metres with an expansion factor of 5,000 square metres, available for sub lease over the next ten years. The library brief developed to incorporate a café, bookshop, exhibition space and define a vibrant edge to the western side of theSquare.
The Library has become the cornerstone building of the Civic Centre development. It is a robust public building that Wellingtonians strongly identify with. The success of the Library is demonstrated by the fact that usage has increased by 95% and book lending by some45%.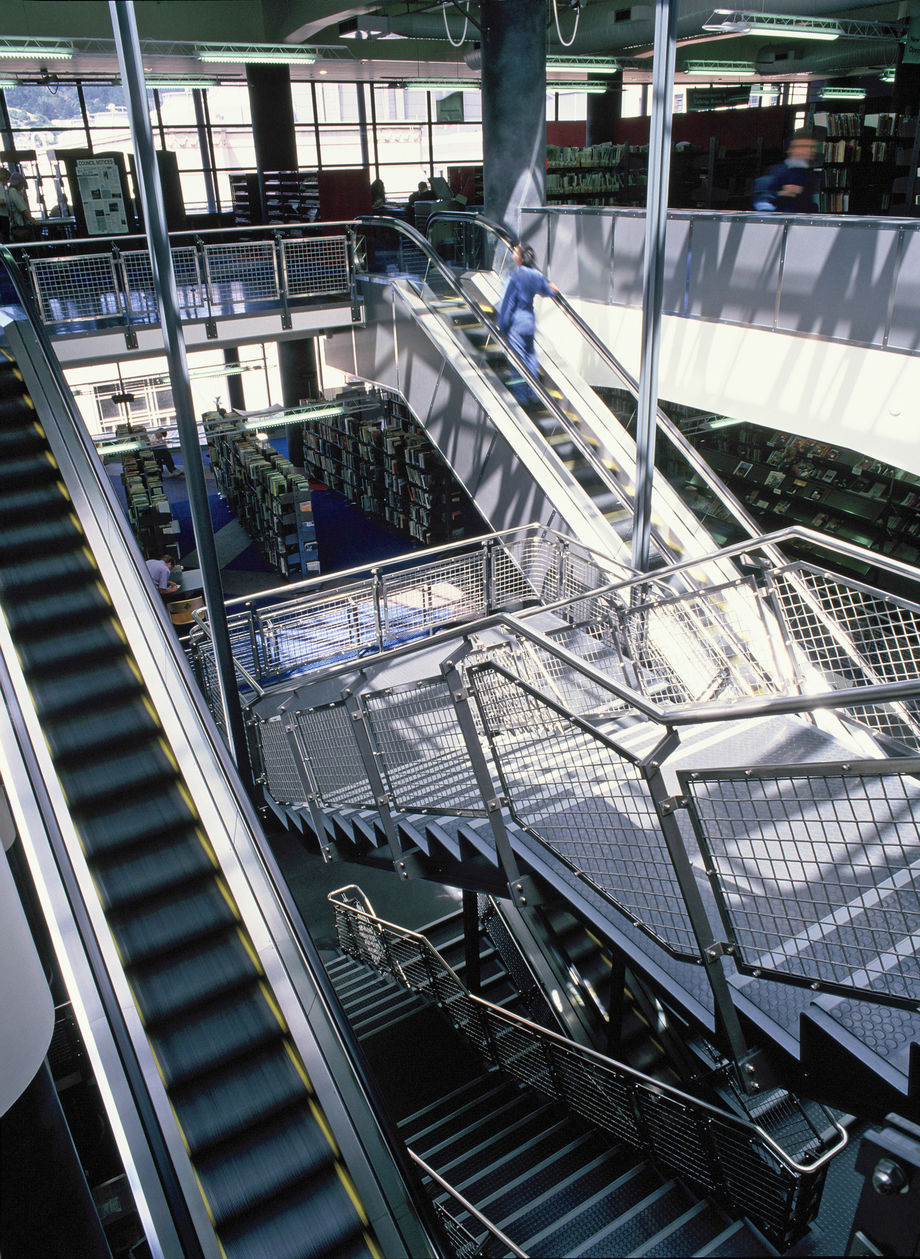 "Absolutely positively urban: confident yet humane, quirky with a critical edge. This complex building artfully presents a distinct visage towards two separate public spaces. To the east a glassy serpentine wall slides past the angular flank of the old library. Soft fluid lines are realized with machined precision. The effect is sensuous and alluring. The west elevation proclaims civic grandeur, with the envelope rendered sheer and massive. Yet the lithic qualities of this frontage are relieved by delicate incisions on each corner and breached at the center by a lofty portal ennobled by giant metallic nikau palms, which combine stateliness and whimsy to produce a signature for the whole Civic Centre." — NZIA Awardcitation