 Wellington
Civic Square
87.58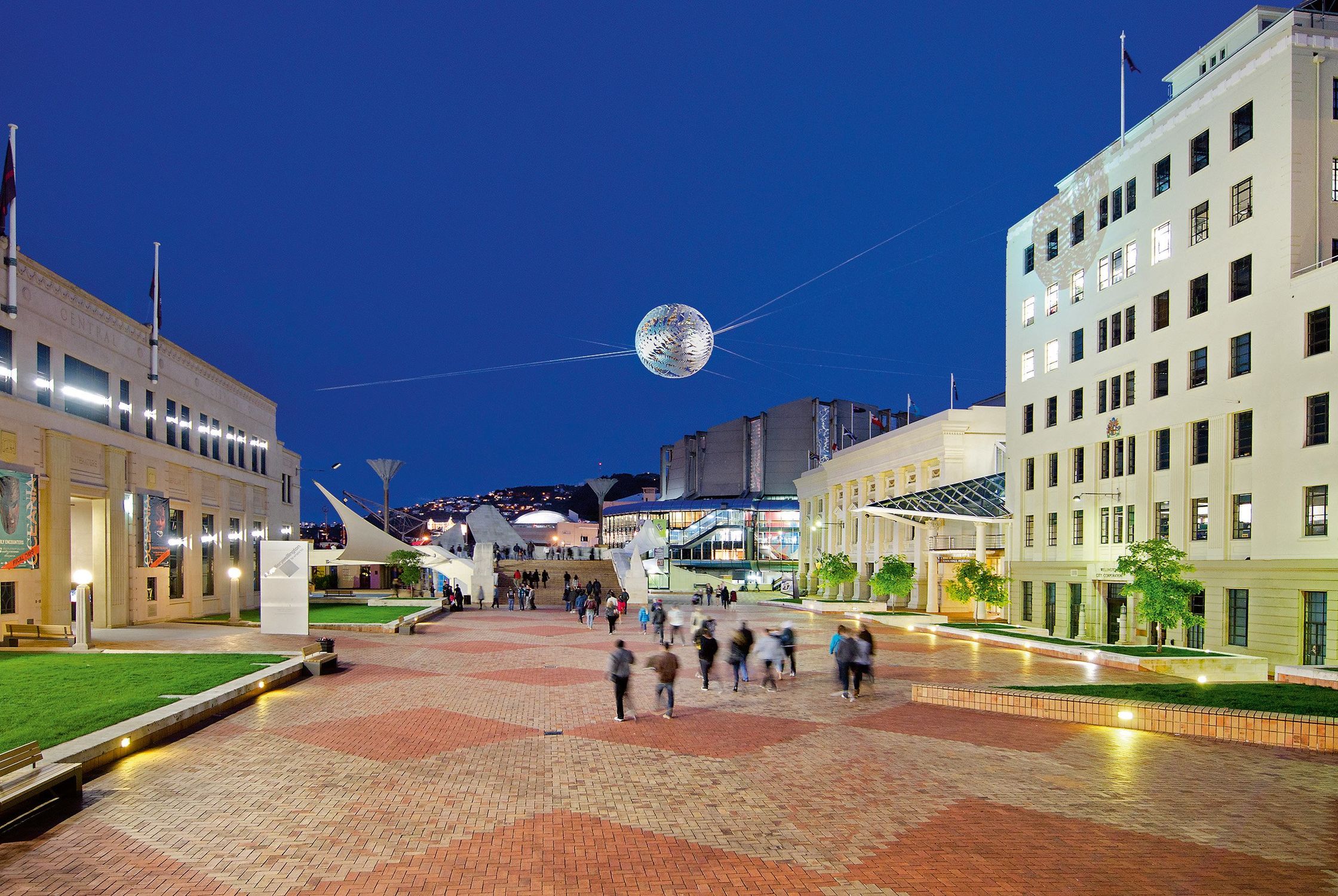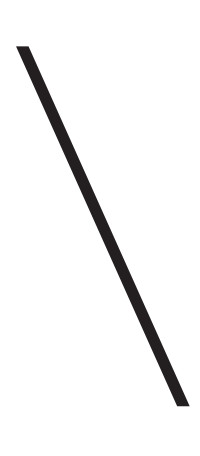 Athfield Architects first started work on Civic Square in 1987. We were central to a team of collaborating architects working with the City in the development of this new Civic Centre. This started with a master planning exercise which re-imagined a number of existing municipal buildings on Mercer Street and linked/combined them with a series of new buildings and spaces to create Wellington's CivicSquare.
The cluster of new and refurbished buildings was shared amongst collaborators Craig Craig Moller and Stephenson & Turner with Athfield Architects undertaking the Wellington Central Library, Civic Carpark and Square, Capital Discovery Place (Capital E) and the city side of the bridge over Jervois Quay. Opus restructured the Town Hall and conversion of the old library to the Gallery was by Architecture+ a little later. Details and commissioned works drawn or placed by AAL have come to have great significance to this place, the Nikau Palms, the use of stone and sculpture and the staging and sequencing of space all have contributed to the (un)finished product in subtleways.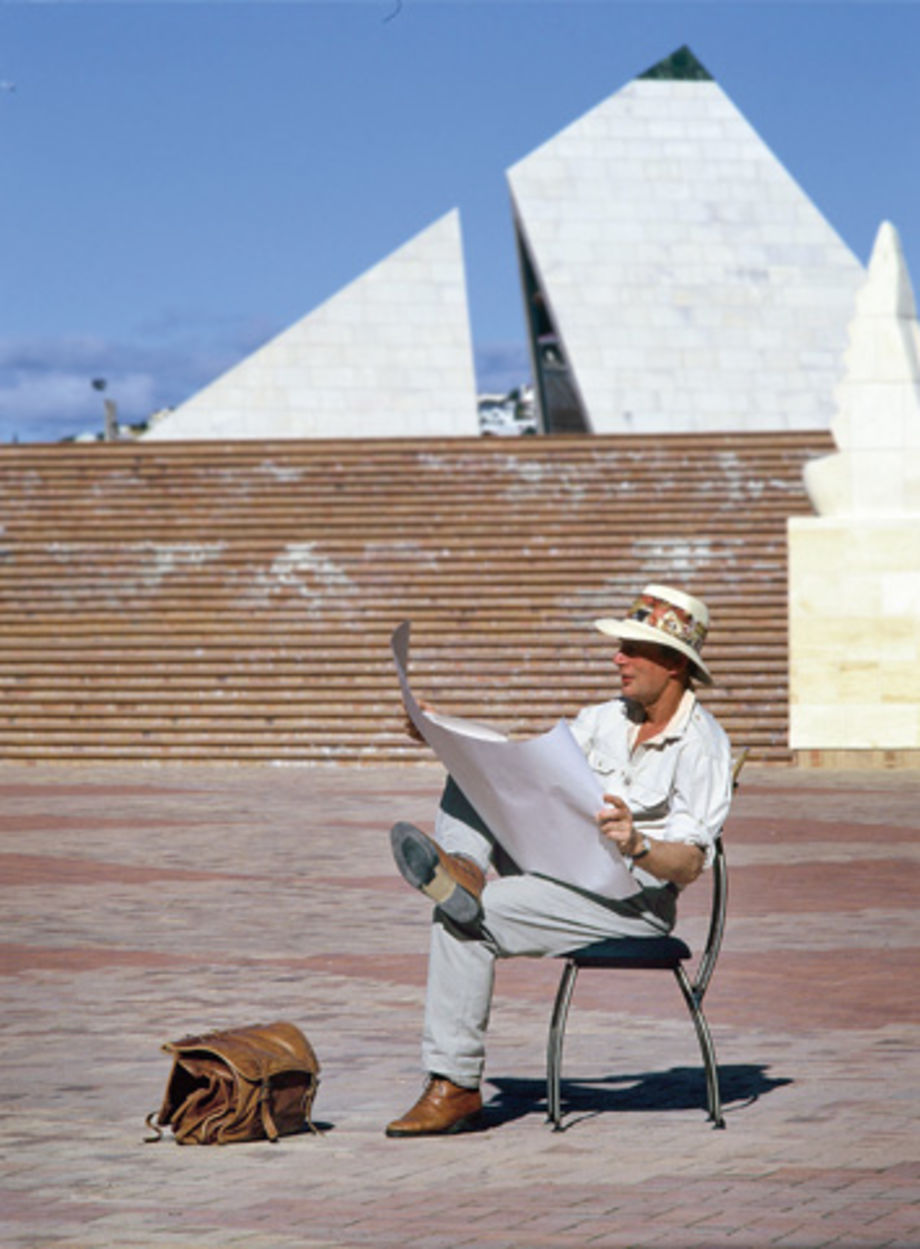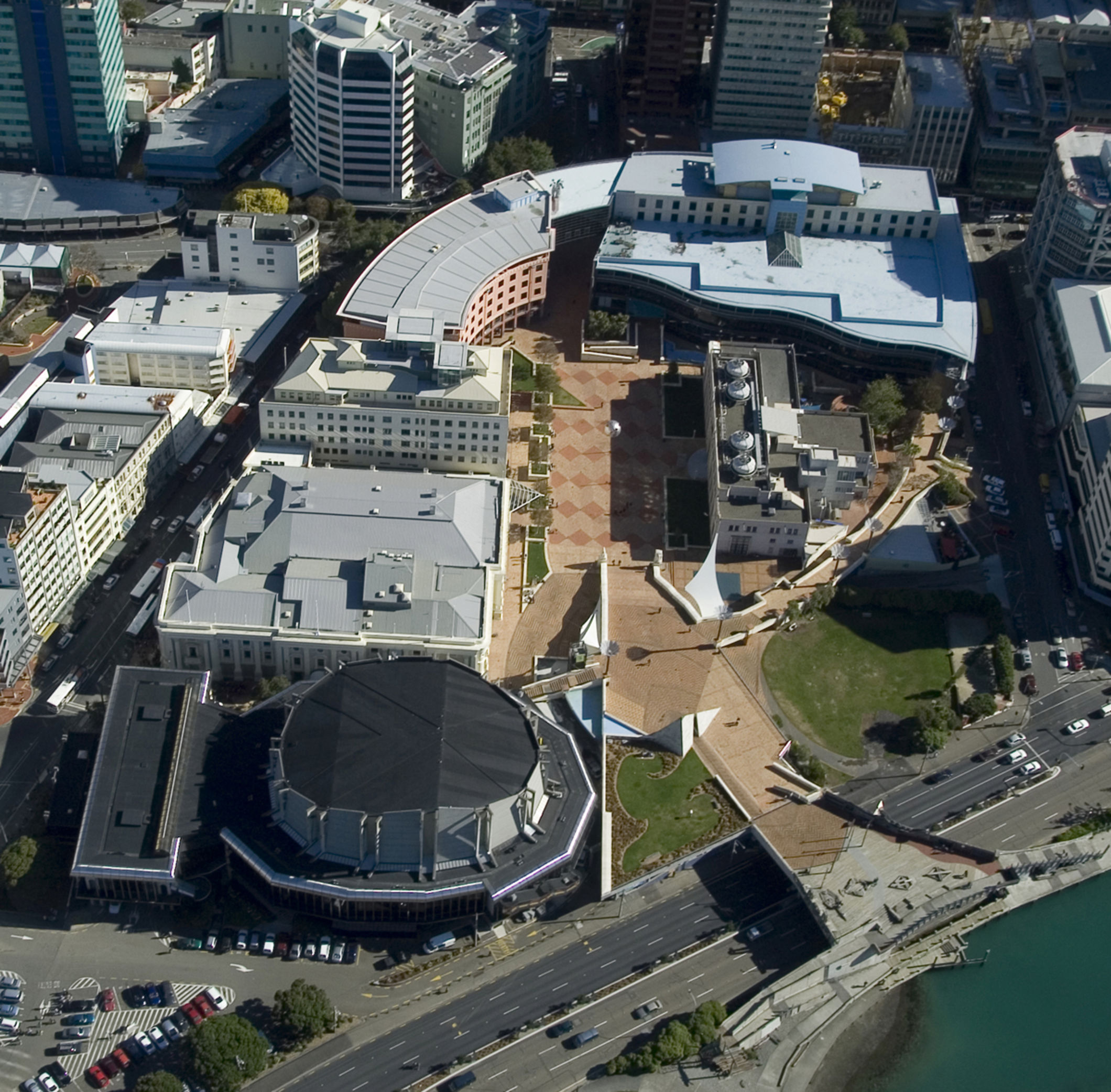 There was a strong vision that underpinned the design for the Square, and at the time it was highly innovative for any NZ city to embed the story of the city into the very fabric of the place so comprehensively. The mythological story of the fishing up of Wellington, the eye of the fish, and the role of Maui in the formation of the lands of Aoteroa were all translated in spatial planning. The design understood equally the City's emerging relationship to the harbour and the importance of new and historic urban planning and civic markers. Though strongly iconic in componentry, the approach was not so explicit so as to be simplistic or clichéd. This has imbued the practice's work in this precinct, and aligned Waterfront work, with a deep degree ofmeaning.
This space and these buildings are all now seen as iconic Wellington landmarks and feature large in the lives of residents and visitors. They are regularly used in publications and images to promote the virtues of thiscity.
Athfield Architects have maintained an interest in the buildings it has helped produce in the Square and worked on seismic design for the Town Hall; and with McIndoe Urban, Isthmus and WCC worked on an urban design review for theprecinct.