 The Dowse Art Museum
01.13
The commission for the New Dowse (now The Dowse Art Museum) redevelopment was won by Athfield Architects Limited through a Design competition in 2001. The Athfield Architects entry focused new works to the entry face and interaction zone with the carpark (that later became the Dowse Square). The entry was selected on the basis of its provision of high quality, high profile flexible new space and its clear 'diagram' of new circulation and repurposed existing space. It was also the most financially viable and efficient in its significant reuse of the existingspaces.
The design evolved further in parallel with an extended fundraising period and was developed and implemented in 2004–06. The new design integrated the existing buildings by stitching a new addition across the western façade. This addresses the Civic precinct and presents an active, urban scale shop frontage to the city. It has successfully acted as an urban catalyst for Hutt City's evolving Civic Centre renewal.
Internally, the design reconfigures spaces to allow for a multitude of inter-relationships between galleries, courtyard, theatre, retail and cafe spaces, whilst maintaining a clear circulation loop around the galleries. This has provided The Dowse with vastly improved community and commercial use options.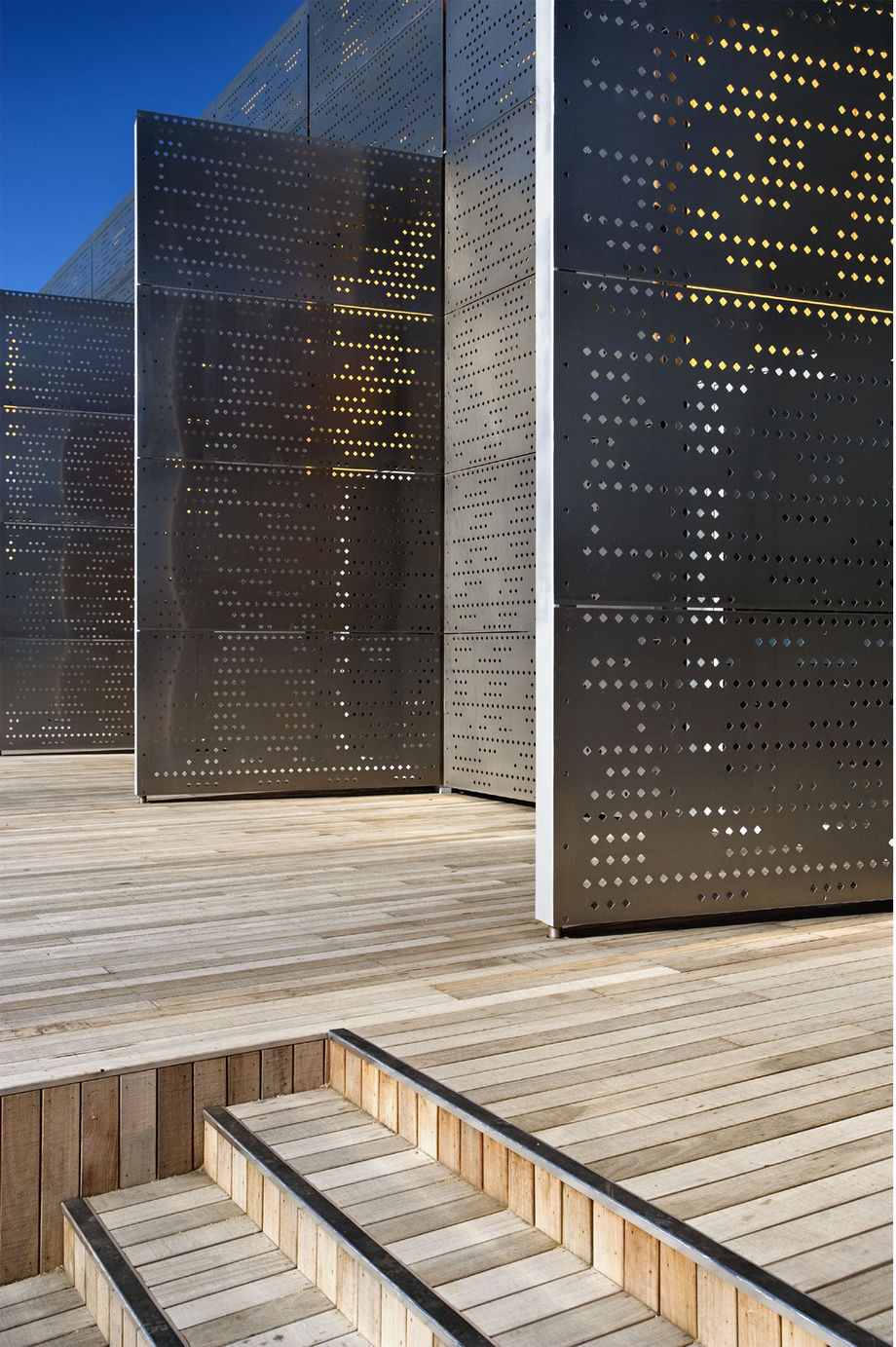 In 2009, Athfield Architects were re-engaged to develop Dowse Square, as a large civic multi-purpose outdoor performance and exhibition space between the Dowse building and other parts of the Civic facilities. This initiative was sparked by the potential demonstrated in the Competition design, which had gained additional currency through the Hutt City Council 'Making Places' strategy regarding the redevelopment of the CBD. The Square, designed by Athfield Architects Limited, and including input from Wraight and Associate Landscape Architects and selected artists is a combination of civic lawn, hard 'town' square, raised decks, wetland/pond and a tree lined promenade. Through reinventing the existing carpark, The Square has integrated the adjacent buildings with a more coherent and habitable urbanform.
The resulting spaces accommodate a wide range of uses including markets, exhibition, exterior spill for the adjacent town halls, sports & public performance and provides the city with an exterior gallery for significantartwork.