 Hagley Oval
Redevelopment
10.22
This project, bringing together a huge number of dedicated parties, has further added to the rich historical overlay associated with this ground, and played a significant part in assisting the recovery ofChristchurch.
The successful re-development of the Hagley Oval has provided a number of incredible opportunities to launch Canterbury and New Zealand further onto the world stage, with events such as the 2015 ICC Cricket World Cup and media opportunities such as the Resume Play cricket documentary which screened around the world to criticalacclaim.
The pavilion consists of an overhead tensioned canopy roof, a main pavilion level, and a lower level built into the grass embankment to house supporting spaces. All facilities are provided to ICC standards, with generous hosting capabilities for additional flexibility. Extensive collaboration between architectural, structural and tension membrane design consultants has achieved an innovative result that is environmentally sustainable, and structurally efficient, whilst also providing the necessary seismic resilience in the context of post-earthquakeChristchurch.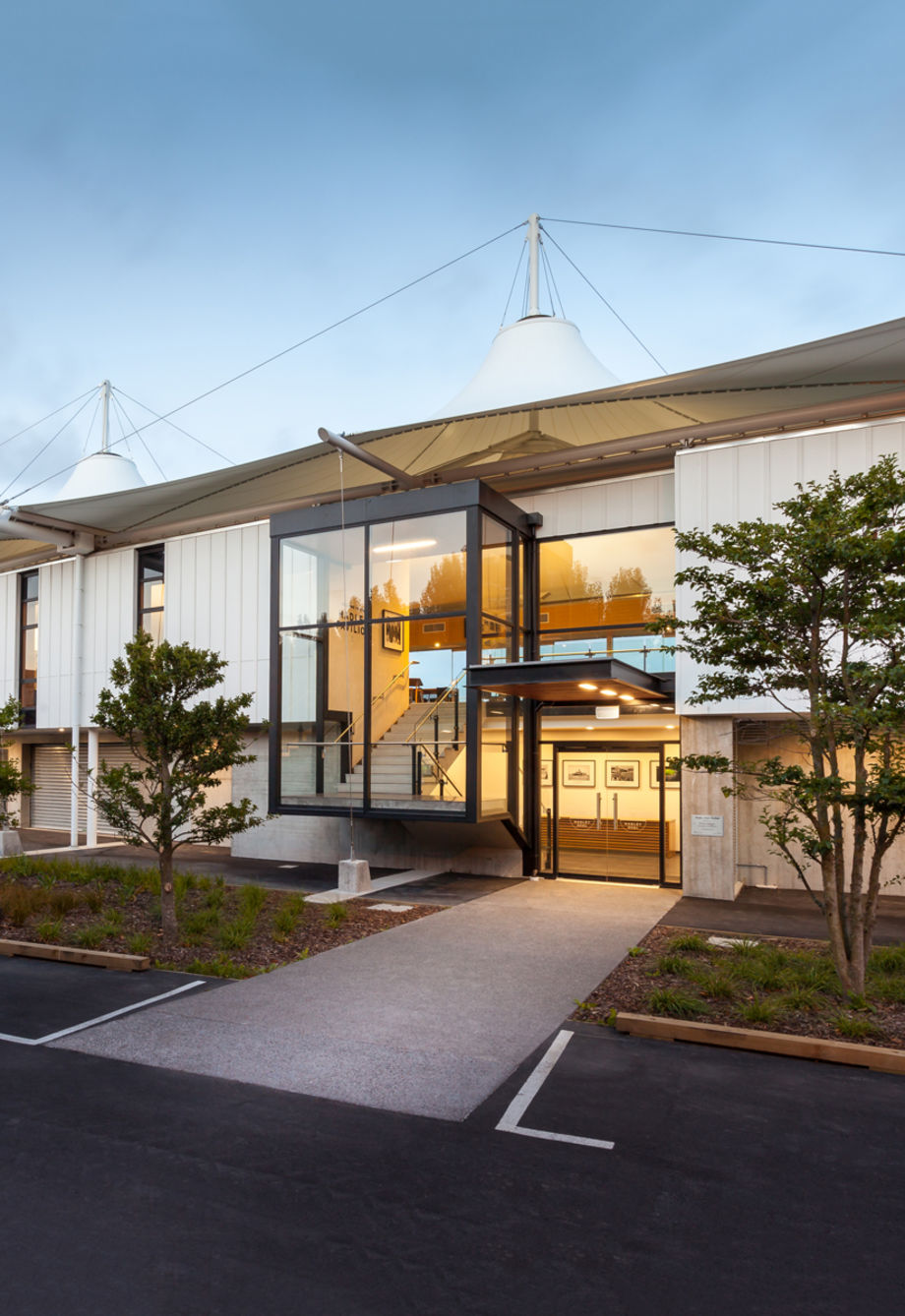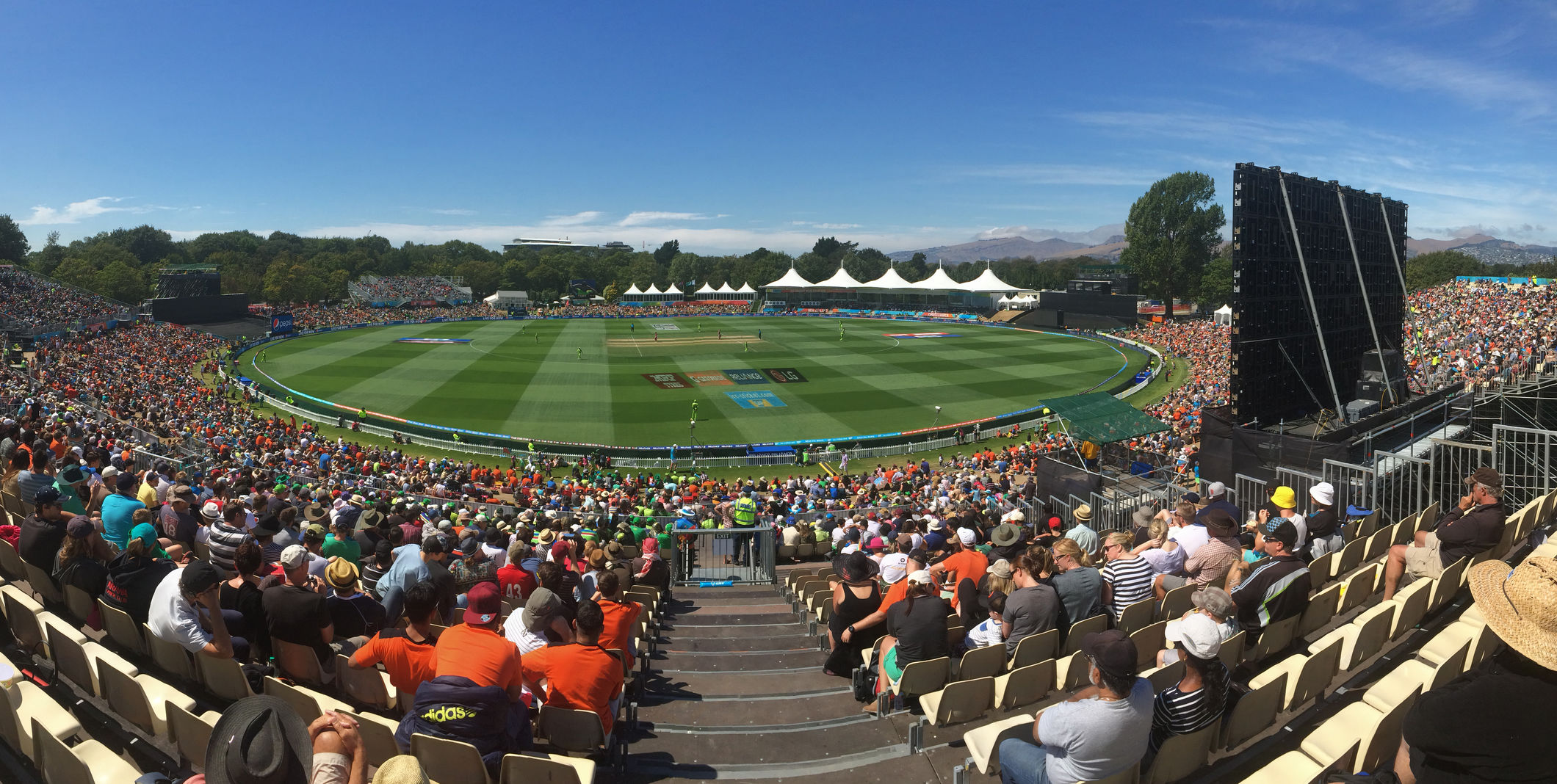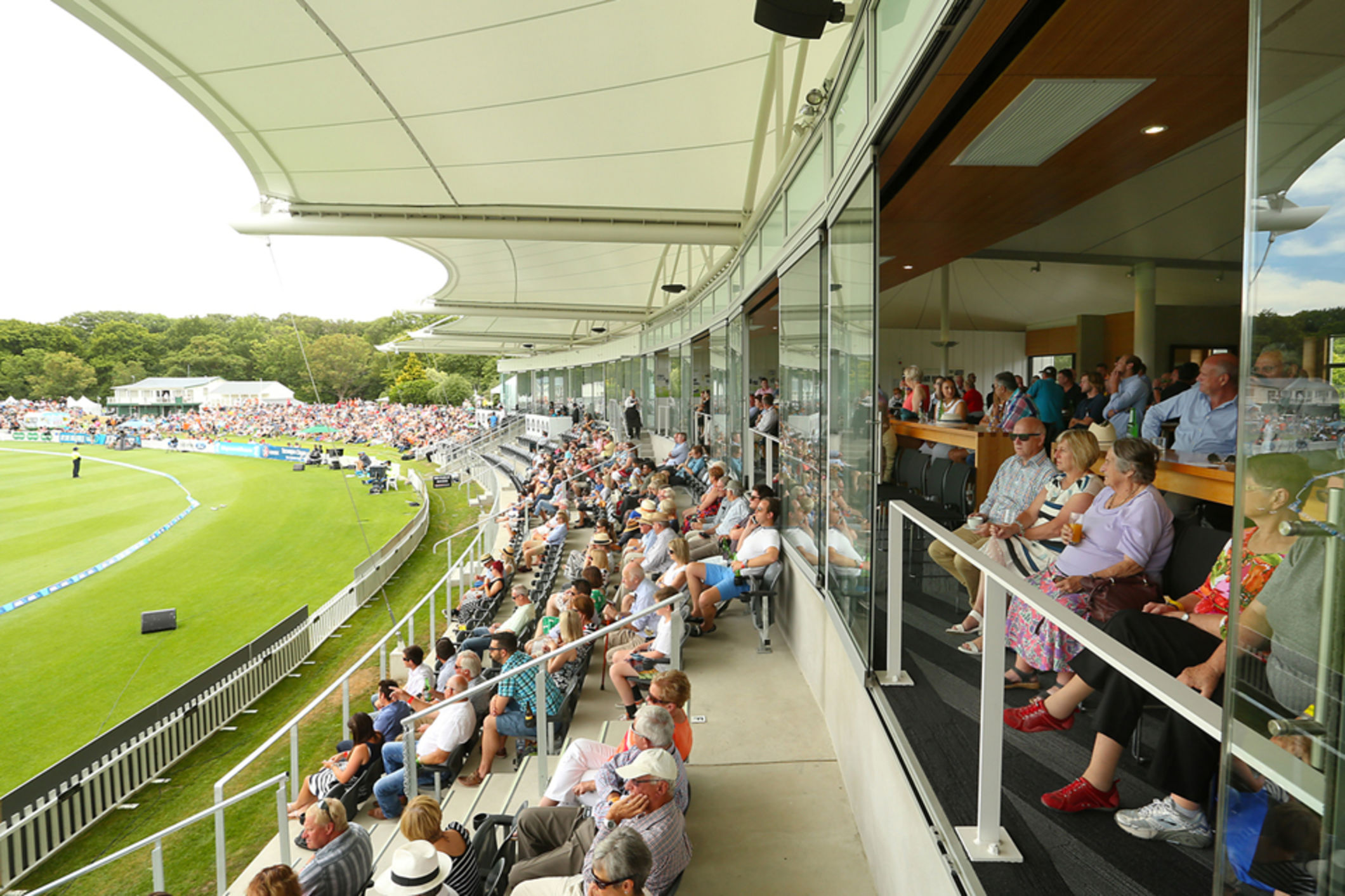 The grass embankment encircles the playing field, offering a view of the game from a gentle sloping elevated view point, with a clear opening allowing views in from the historic Umpires Pavilion. The embankment also offers a spectacular flat top enabling the setup of temporary overlays for big games, such as additional marquees for hosting, or as a springboard for temporary additional seating grandstands, as featured within the recent 2015 ICC Cricket World Cup games hosted inChristchurch.