 AMI Stadium
Lancaster Park
99.03
Athfield Architects have been involved in the development of AMI Stadium (formerly Jade Stadium at Lancaster Park) since 1999. Over this timeframe work was concentrated during two main phases; the first, master planning along with the South & West Stand design and construction and then a later East Stand development along with the Hadlee Standrefurbishment.
The brief of the 1999 competition, won by Athfield Architects Limited and Architectus, in association with Ellerbe Becket Crawford Partners, was to provide a master plan for stadium redevelopment of the existing landmark Lancaster Park in Christchurch. This has consisted of the design and construction of two major new stands, the 6,500 seat South Stand and the 17,000 seat WestStand.
The project included careful consideration of existing facilities and the local environment to balance redevelopment opportunities with positive effects on the neighbourhood. The design solution achieves a spectacular structure with architecturally articulated components with consistency in detail and finish from macro to micro scale. The high quality of congregational space on the concourse level and the positive connections between new andold.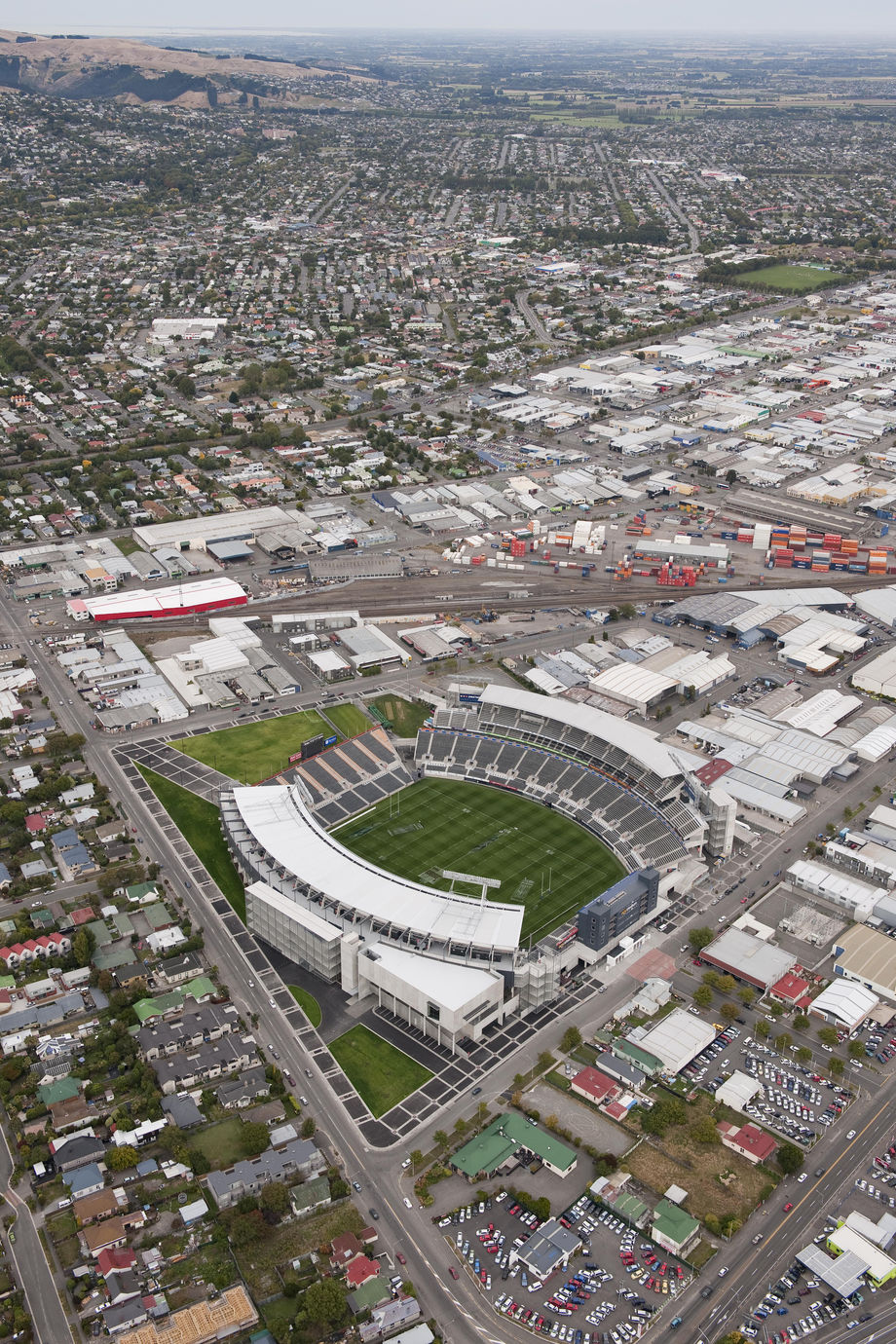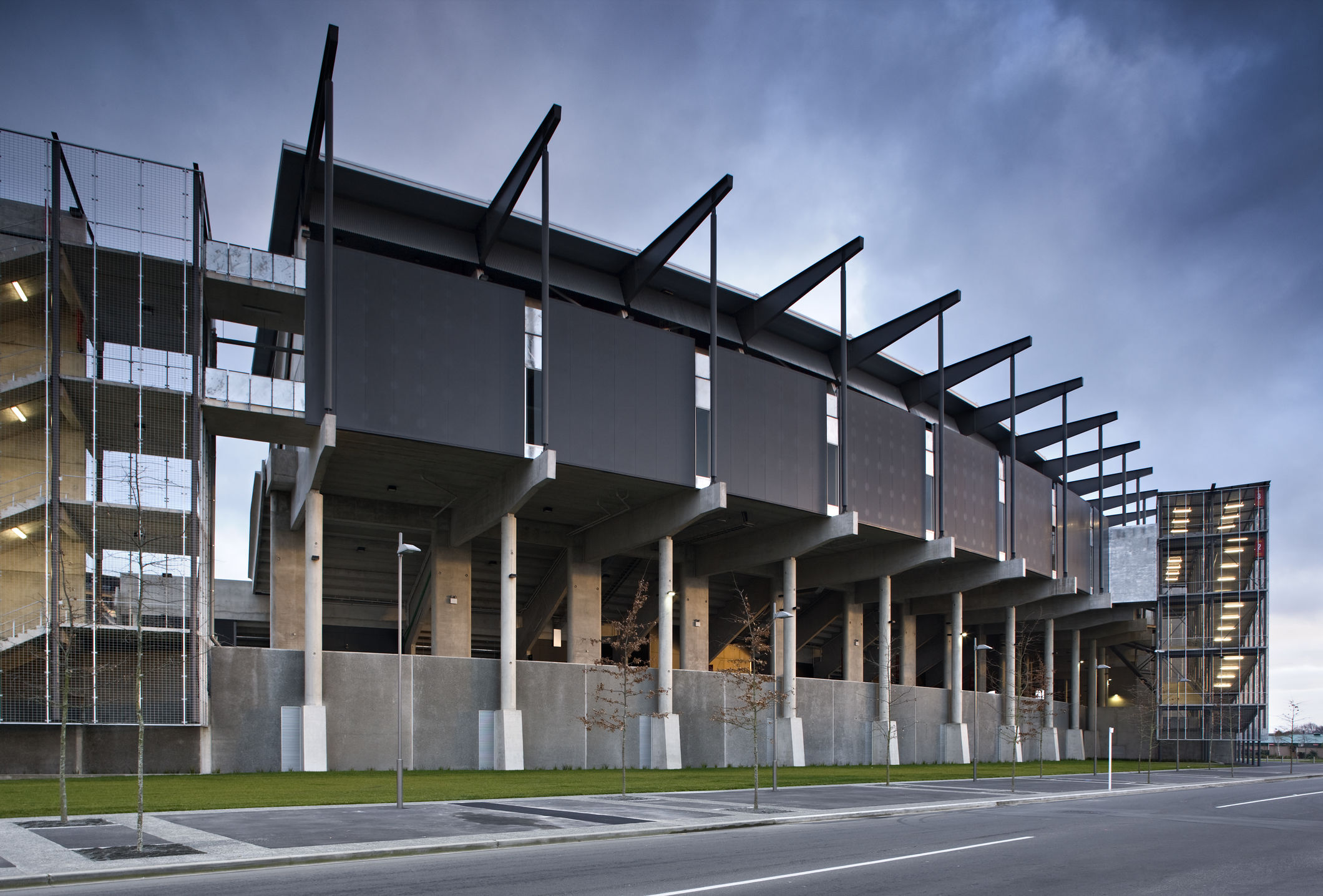 In 2003 this project won the overall Supreme Architecture award in New Zealand. Award Citation: "Extremely clever thinking and design has overcome a very complex set of requirements to deliver a world-class facility to Canterbury. Jade Stadium's west stand redevelopment is both robust and honest in its scale and yet displays an elegance in detail to meet the demands of an increasingly discerning public audience. A first floor podium to the entire complex allows and encourages a wonderful public space at street level while dealing with the huge logistical issues of the vast number of people it services. … A simple, direct and very effective response to a very complex set ofrequirements."
Continuing from the initial South and West Stands, the new East (Deans) Stand at AMI Stadium in Christchurch was completed in2010.
Built to a tight budget the new 13,500 capacity East Stand had to replace the existing No.1, 2 and 3 stands. The completed development included three tiers of seating, premium corporate lounges, covered parking, food and beverage concessions and a large function centre expressed at the corner of Stevens Street and Wilson Road, giving a face to the function venue. The completion of this stand increased the total capacity of the stadium to in excess to40,000.