 Clyde Quay
Wharf
04.33
The Clyde Quay Wharf apartment project was the winner of a design/tender competition held by Wellington Waterfront Ltd to redevelop the Overseas Passenger Terminal and its wharfscape surroundings. The brief called for a design that would celebrate this prominent waterfront site with an integrated building/ landscape response that would carefully acknowledge and respond to the existing heritage wharf and building, while providing a robust, commercially viable, high amenity, and politically palatableproposal.
The developed design comprises a new building founded on the existing structure that provides 75 high end apartments on the upper levels with a mix of retail/food and maritime amenity on the wharf level. The wharf level is maintained for free public pedestrian access and is integrated with other parts of the wharfscape into the wider Wellington Waterfront promenade. The design accentuates and strengthens the gestures established by the existing Overseas Passenger Terminal, creating strong gateways to the harbour and the city, with a contemporary architecture informed by various historical and nautical references from the area. It is constructed from strong and enduring materials, with each apartment individually designed with carefully considered proportions and generous spaces framing views of the city, harbour, and headlands. Shared areas such as a gymnasium, theatrette, BBQ and living decks have been incorporated into thedesign.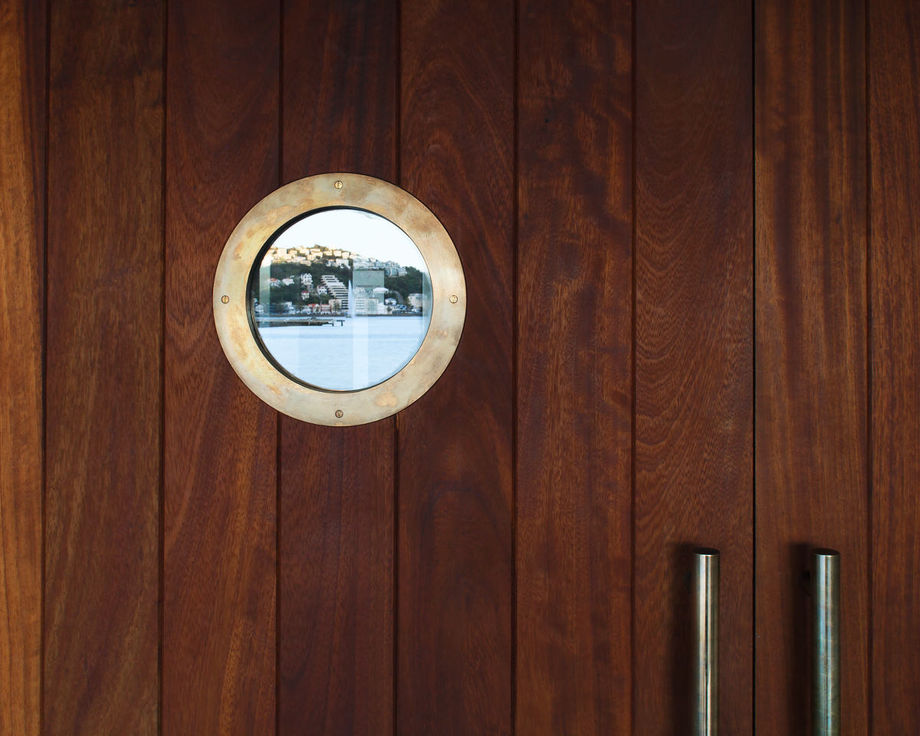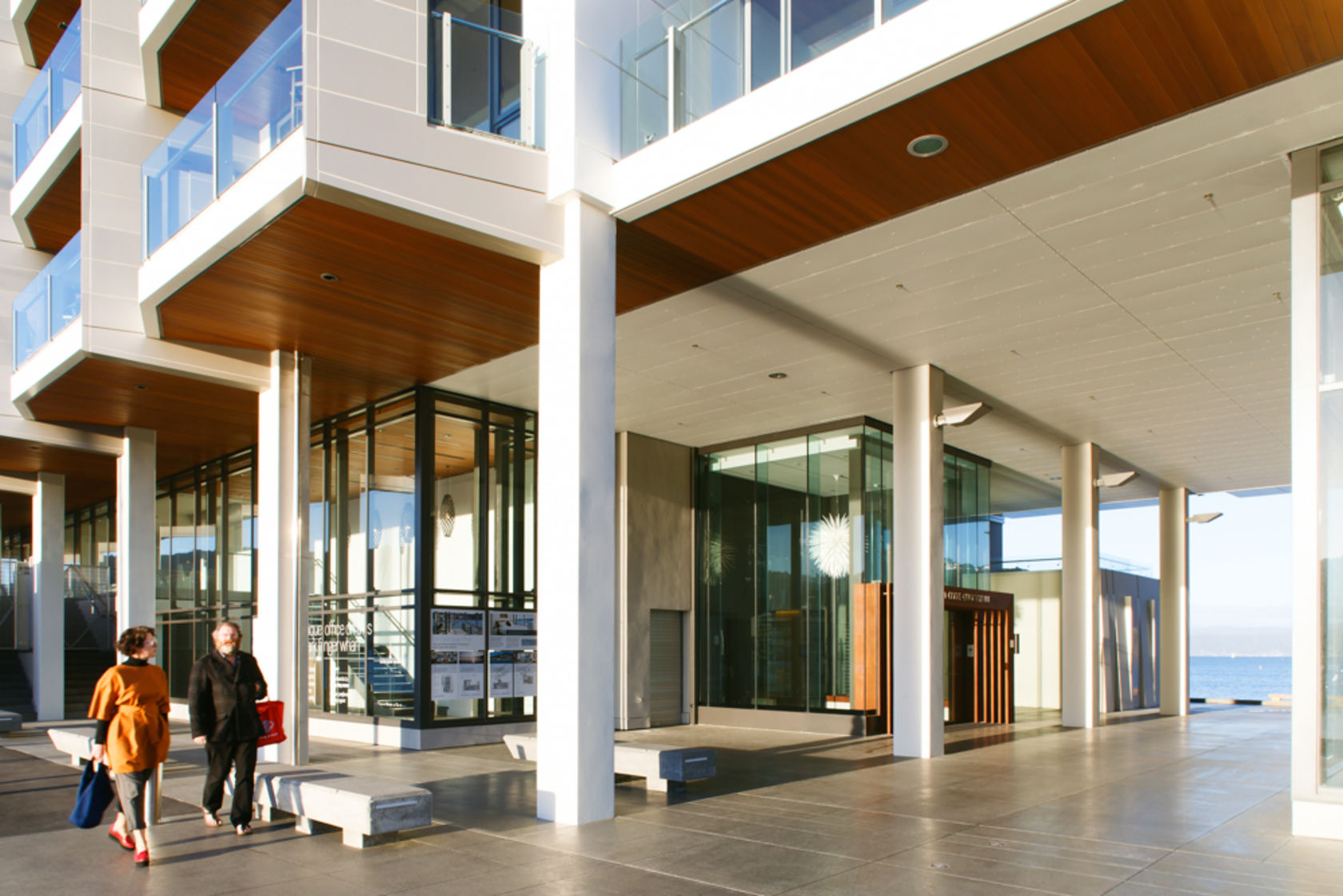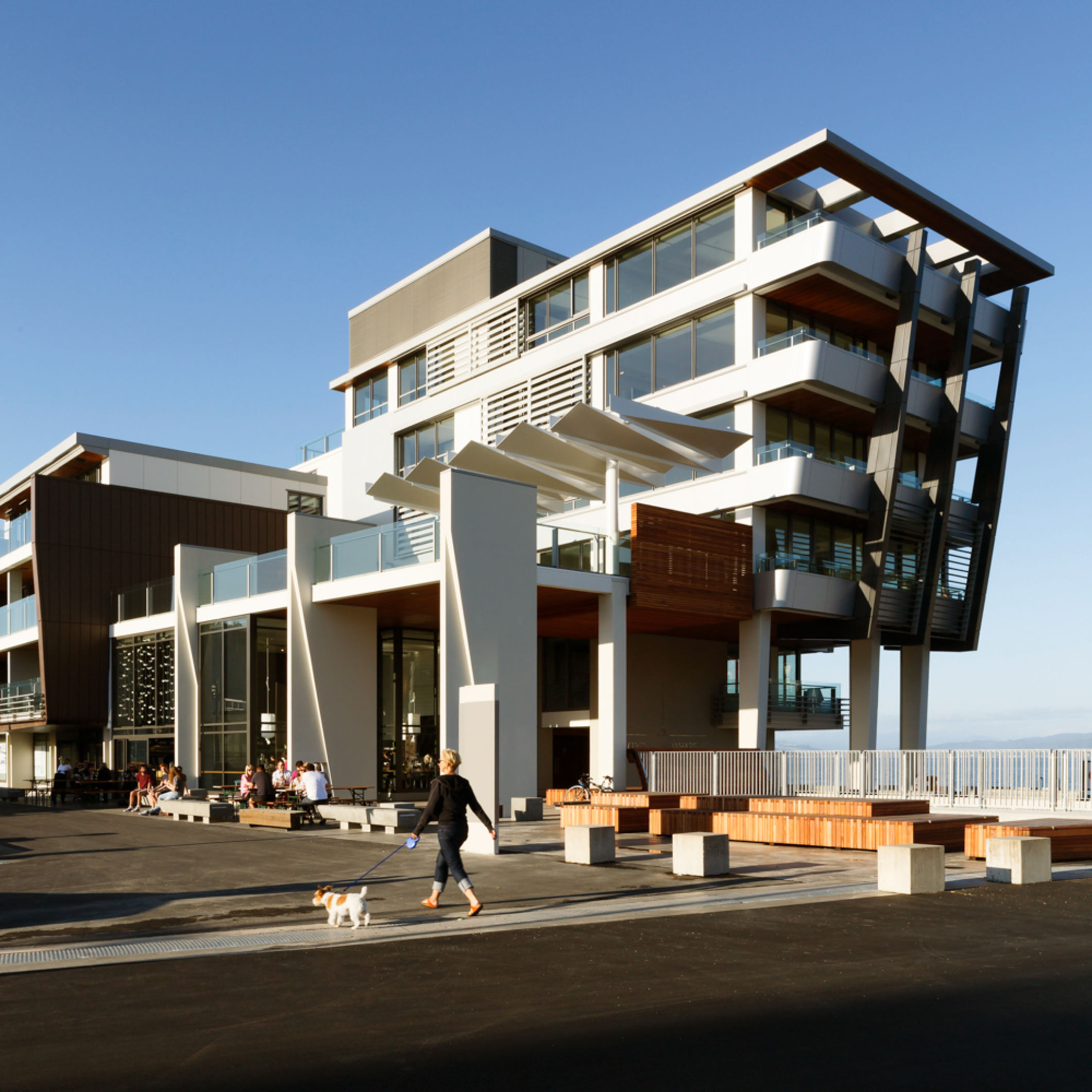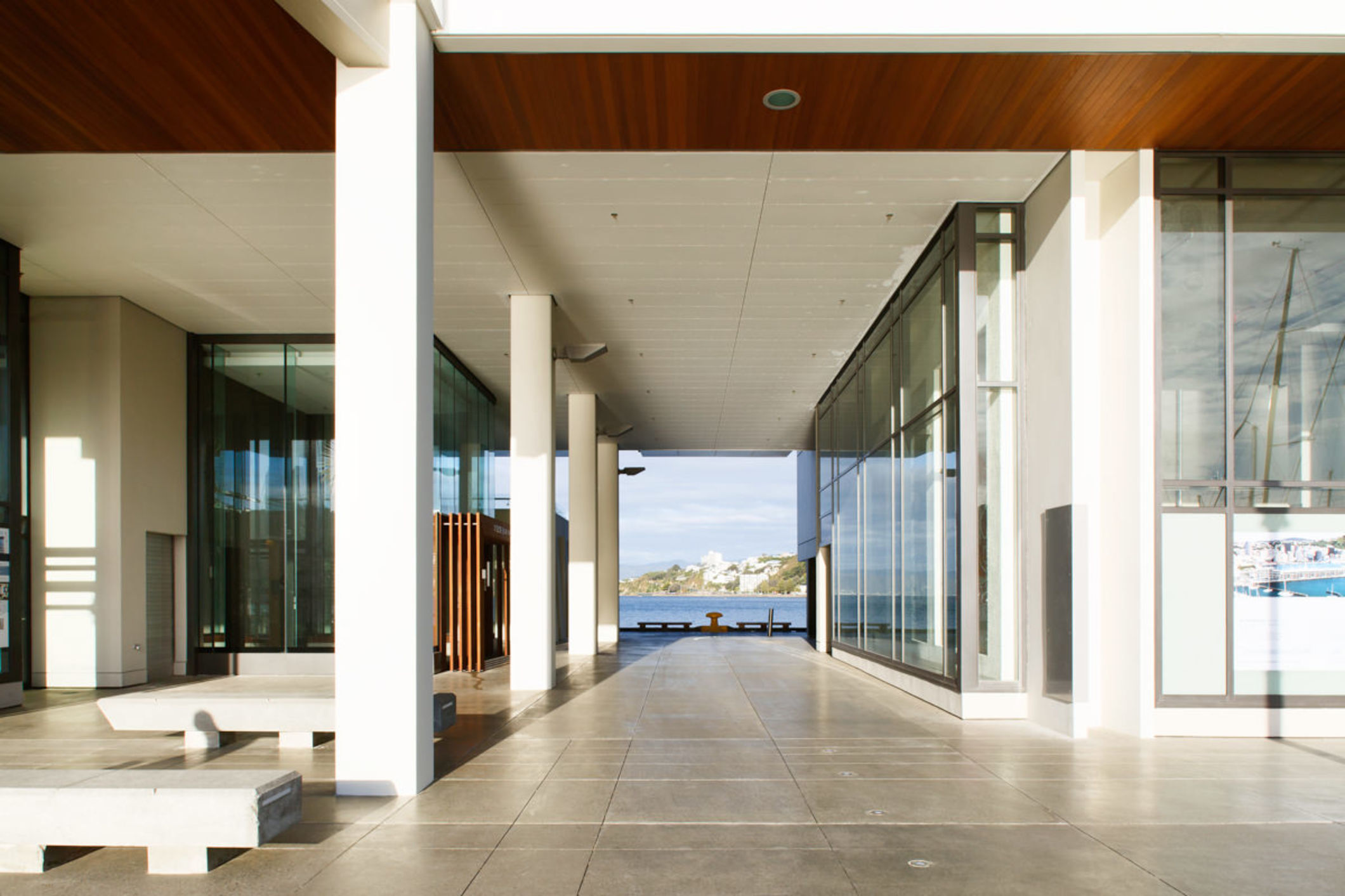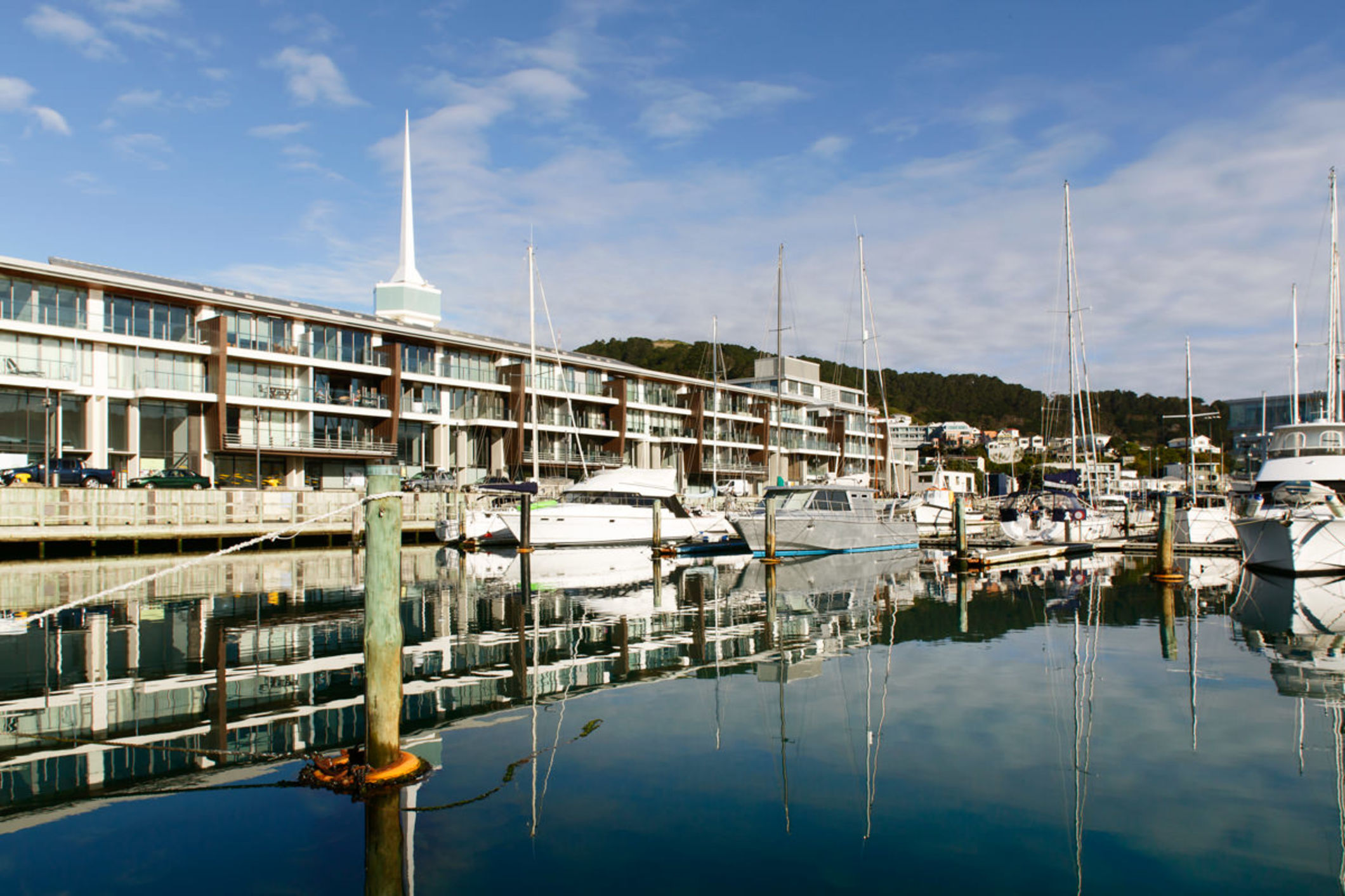 The historic wharf was originally completed in 1907 to meet the burgeoning growth of the Port of Wellington. In 1964 the wharf found a new purpose when the Morton Calder Fowler & Styles designed Overseas Passenger Terminal was added. After extensive strengthening of the existing wharf structure, the new building is similarly long, low, and perfectly integrated as a single finger wharf, extending and retaining the maritime stature of the original Overseas Passenger Terminal with its majestic prow, long-terraced roof and nautical references, and reusing elements such as the 17m central spire, the large mosaic artworks, a world clock and steelwork from the original building. The design has been developed in three parts, each with a subtly different character reflecting the transition in aspect and experience as one moves out along thewharf.
The interior of each apartment engages directly with its surroundings, with the layouts determined by the views and the position on the wharf and the finishes and colours inspired by the elements of earth, water, and sky. Interior finishes include sustainably sourced timber flooring and panelling and 100% New Zealand wool carpets. The finishing treatment of spaces and material selections draw inspiration from lightweight nautical structures. These elements have an inherent strength due to their materiality and designengineering.