 Te Hononga
Christchurch City Council Fitout
08.06
In addition to the engagement for the base build component of the Christchurch Civic Building redevelopment, Athfield's were separately commissioned by the CCC as tenant to begin a process of consultation and design of the interior fitout and workspace to bring together all 1250 council staff into their new home. The overall design philosophy was to facilitate the adaptive reuse of the former NZ Post building and to integrate Christchurch's regional specificity with the history of the existing building. The brief had a number of specific requirements including; durability and in-service longevity, image and identity, welcoming space, and the creation of a workspace that is flexible, dynamic, full of activity and buzz, but also humane and peoplefocused.
Within the CCC organisational framework the political, management and operational workspace had to be carefully considered, creating the right balance between co-operation and separation, integration and connection as well as maintaining a level of privacy and security between these groups. To complement the predominantly open plan workspaces, each floor has a mix of collaboration, breakout spaces and meeting rooms, providing the flexibility to cater for all types of meetings - large, small, one-on-one and impromptu. In laying out individual workspaces attention has been given to providing clear circulation pathways, positioning desks at right angles to windows to reduce glare, and maximising the natural light filtering into the building and views out of the building.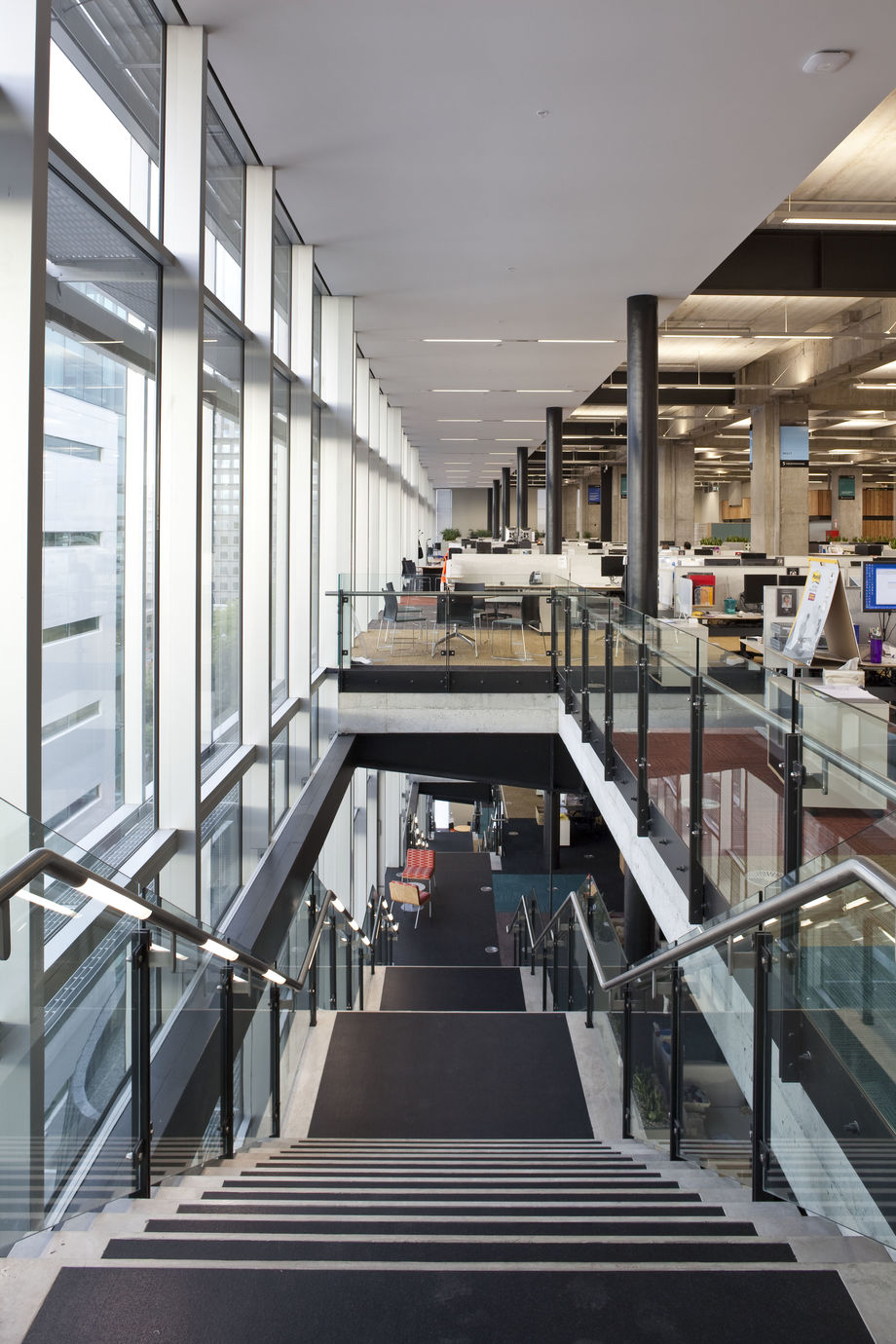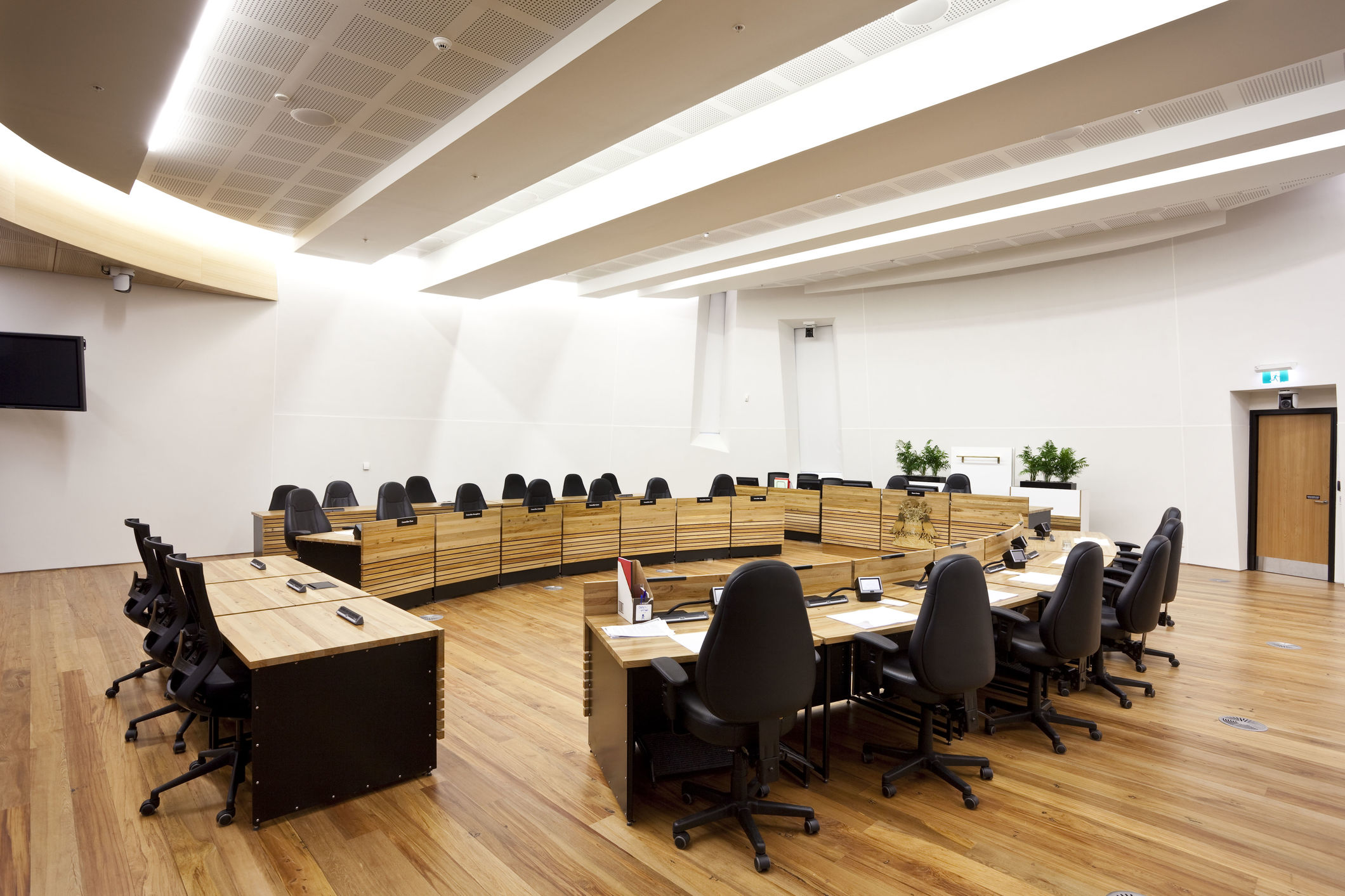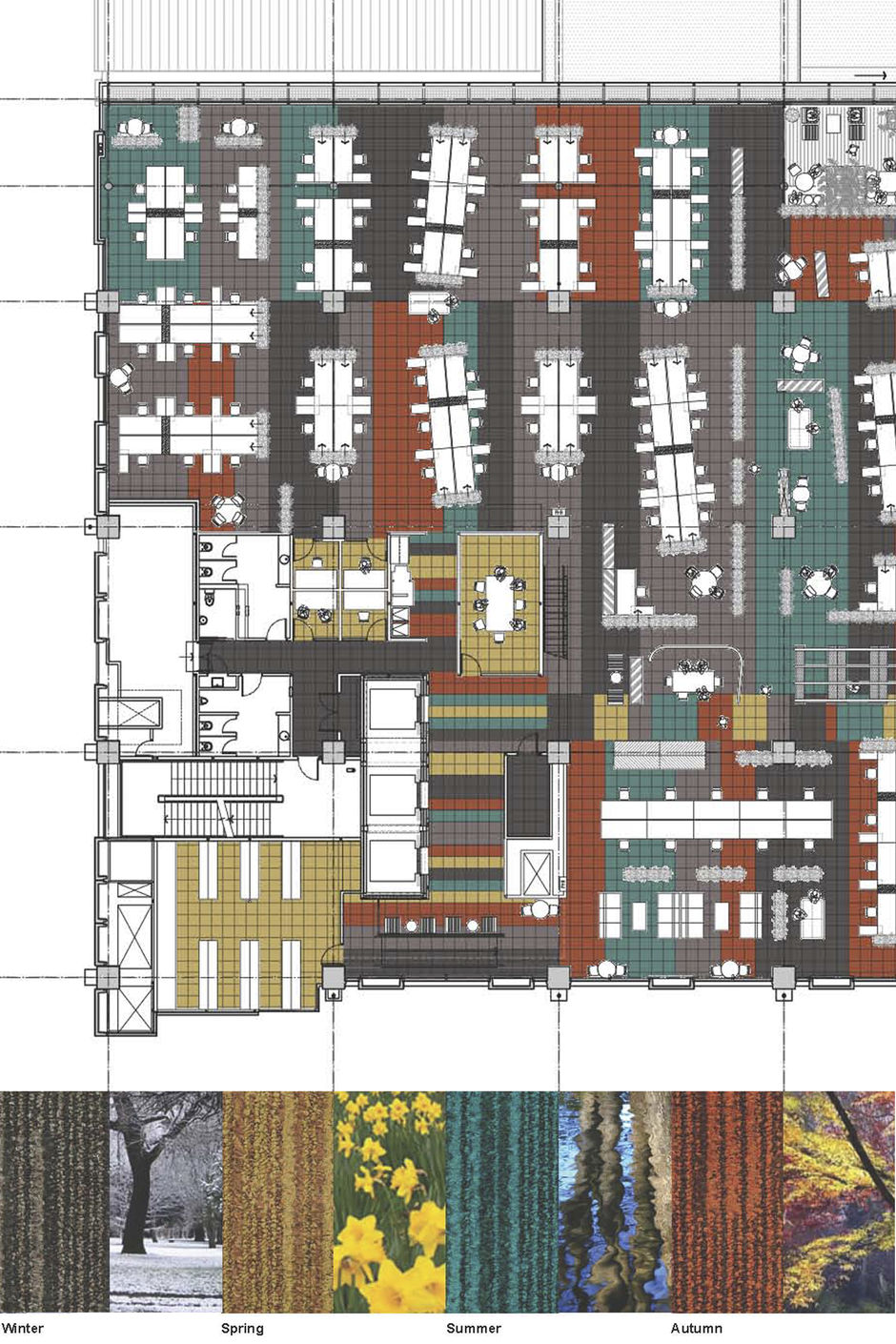 In contrast with the celebrated industrial aesthetic of the existing building, the concept of the garden city and surrounding rural landscape of Canterbury was used to inspire the interior fit out. This is reflected in the colour palettes of each of the floors, representing the seasonal colour changes seen in Christchurch and in the carpet tile layout reflective of city's orthogonal urban grid and the wider pattern of the Canterbury plains. Extensive planting has been integrated into the fitout as part of the reference to Christchurch's 'Garden City' identity and to generally enhance the officeenvironment.
NZIA Award Citation: "Generous and inspiring public spaces have been wrested from a solid but not particularly distinguished existing building to provide a reassuringly impressive administrative centre for the city of Christchurch. The facade treatment is clever and enlivening, and the lobby treats visiting citizens and council staff to an experience, rare in New Zealand, of a big, well-contained volume. Sculptural elements in the lower level complement the building's musculardeportment"