 Strategy
Building
00.30
The redevelopment of the former Tower building revisited a four storey reinforced concrete frame office building built in the 1960's. The site was unique being positioned on the intersection of 3 major streets and visible from allsides.
The design solution for this extensive building refurbishment was to remove the existing lightweight top floor level construction and build a new steel framed one and a half floor levels to accommodate the head tenant Strategy Advertising and Design. Exterior cladding was a combination of pre-weathered zinc panelling and titan board spandrel panels finished with a metallic paint with colour of specialdesign.
The fit out for Strategy Advertising and Design was commissioned as part of the redevelopment. The planning layout for the Strategy tenancy investigated the idea of playing with 'living' or 'domestic' themes within the work environment. A long reception foyer & waiting gallery extends north south along the west side of the building taking entry off the existing lift/stair tower at its centre. The reception foyer provides the central link to all other activities which happen on the Strategy floor level; and a direct link to the boardroom with views into thecourtyard.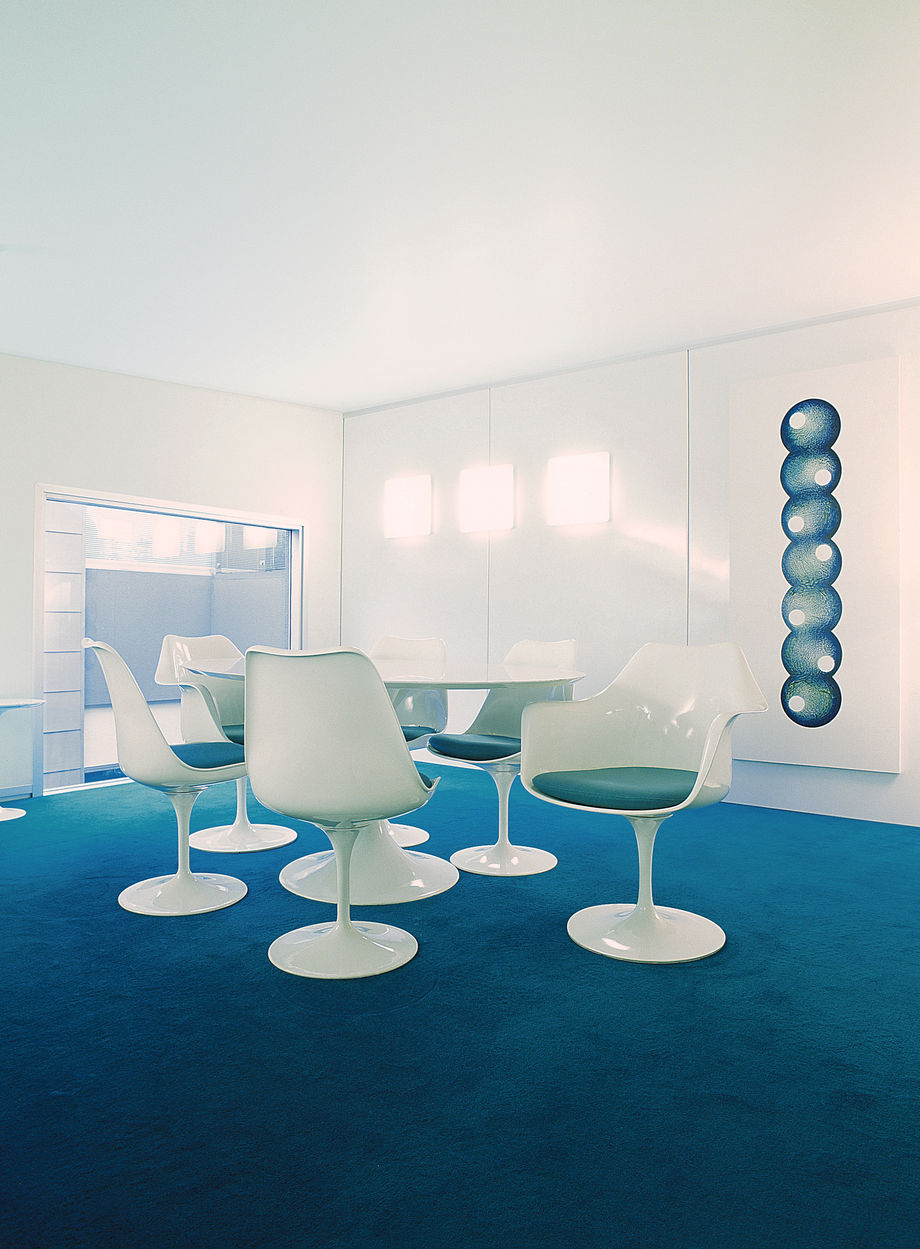 A central courtyard garden links the entry through reception to the main studio on the east side which enjoys generous east/south light along the eastern wall. Principal offices are arranged on the north and south perimeter while a "sandwich bar" and kitchen runs directly off the main reception area serving both staff and clients. The library links to the general studio, above which is a further meeting room accessed off a spiral staircase. On the south side of the central courtyard garden are contained a digital video image suite used for client presentations and a small very tall space, the 'Monday room', used for individual reflective contemplation to generate new energy for designideas.
Overall the structure of the space is integrated with the design of the layout, selection of finishes and applied colours which run thematically from the entry to the studio.